| | |
| --- | --- |
| | Island Mele |
---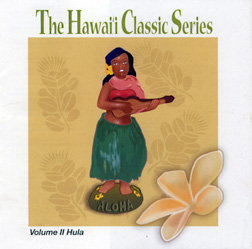 The Hawaiian Classic Series Volume II
Nathan Aweau
(B.P. Music Arts BP-1004)
Nathan Aweau made music history this year when he won awards for three albums at the 2006 Na Hoku Hanohano Awards. Roland Cazimero and Ledward Ka'apana had previously won awards as solo artists and as members of at least two different groups in different years, but Aweau did it all this year as a member of the new HAPA with "Maui," as a solo jazz artist with "Bass Etude" and as Male Vocalist of the Year for "The Hawaii Classic Series Volume 1: Vintage."
This second "Hawaii Classics" album is better than the first.
The first collection was made up of hapa-haole songs that included standards from the 1930s ("Blue Hawaii") through the 1970s ("Honolulu City Lights"). Although most of them are popular hula numbers and would have fit on this new album, the emphasis here is on Hawaiian standards, "Hi'ilawe" and "Wahine Ilikea," to name two.
Both albums are one-man projects, with Aweau providing all the vocals and instruments. The big difference -- and the big improvement here -- is that there is much less use of synthesizer tracks and a much more natural sound.
Hula might be the only form of dance in which the lyrics are more important than the music. Aweau provides Hawaiian lyrics and English translations for the benefit of hula students everywhere.
---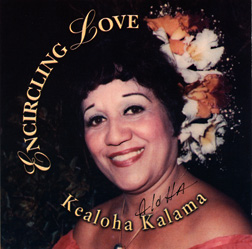 Encircling Love
Kealoha Kalama
(Kalama Productions KPCD 1002)
Kealoha Kalama's cultural contributions as a Hawaiian falsetto singer, dancer, teacher and recording artist were acknowledged last year with a Lifetime Achievement Award from the Hawaii Academy of Recording Arts in March, and by the Hawaiian Civic Club of Honolulu at its Holoku Ball in July. This anthology of vintage recordings from three albums she made between 1970 and 1987 is a handy and convenient introduction to her work. It shows that both organizations were wise in choosing to honor her.
Kalama excels in interpreting classic Hawaiian and hapa-haole songs. The selections here include "Haleakala Hula" from her 1970 album produced by Genoa Keawe, "Kealoha Kalama & Her Hawaiian Echoes," "Hawaiian Vamp" from her 1978 album for Bill Murata, "Pohai Kealoha," and also "Beautiful Mahealani Moon" from her self-produced album of 1987, "Lei Pua Kenikeni." The songs are not compiled in chronological order, but the annotation makes it easy to compare how Kalama sounded working with different producers and groups of musicians. Her voice, the centerpiece of all these recordings, is beautiful throughout.
Although song lyrics and translations aren't provided, Kalama's detailed comments about the personal significance of each song share information that is equally welcome. These stories about the people and places she associates with these songs are also an important part of Hawaii's cultural heritage.
Kalama Productions
1406 Gregory Street
Honolulu, HI 96819
---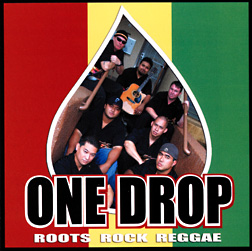 Roots Rock Reggae
One Drop
(808e Productions 808E0610)
One Drop introduces itself as a mainstream Jawaiian septet with significant support from producer Michael Grande (on keyboards, bass and drum machine) and executive producer Jon Yamasato (acoustic guitar). It's hard to tell exactly how much the guys can do on their own, but with Grande and Yamasato as their backup, One Drop has recorded a highly commercial calling card.
The songs are all originals, the polished instrumental arrangements are catchy and the singers' Jamaican-lite accents are predictable but not excessive. Give the guys credit for better-than-average lyrics as well.
"Roots Rock Reggae" should be one of the year's big releases in Jawaiian music.
John Berger
, who has covered the local entertainment scene since 1972, writes reviews of recordings produced by Hawaii artists. See the Star-Bulletin's Today section on Fridays for the latest reviews. Reach John Berger at
jberger@starbulletin.com
.