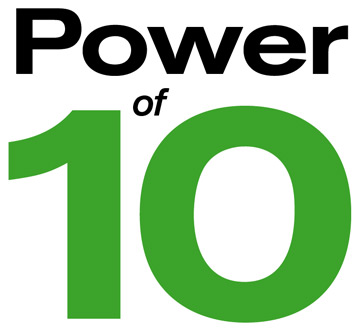 Ten dollars goes a long way at Hamilton Boutique in Waikiki
THE NOTION THAT "If you have to ask, you can't afford it," leaves many shoppers feeling inadequate whenever entering a new boutique. Sometimes, you can pick up the object of your desire to examine its price in dignity, but usually, said object is hopelessly tucked behind locked glass counters, requiring assistance.
The thought of adding another layer of debt to your negative net worth may be stuck in your mind as you timidly, apologetically, approach a salesperson with your humble question, "Can you tell me how much is this?"
Is that a sneer you detect?
---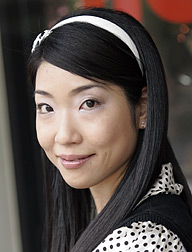 "I always wanted to do a boutique with good, quality merchandise that everyone, in any age group, would be able to afford."
Yuki Hatta
Owner of Hamilton Boutique
---
Well, Hamilton Boutique turns fear into empowerment. Prices on everything -- T-shirts, evening bags, shades, hats -- are set at one price, a manageable, forgiving, glorious $10.
Hamilton's namesake, as anyone who's ever looked at the currency in their wallets before forking it over for a plate lunch or movie ticket, is Alexander Hamilton, the 18th-century statesman whose portrait appears on the $10 bill.
If there's one thing I learned from my past life as a retailer of vintage and consignment togs, people didn't carry a lot of cash, but everyone had $10. (They actually had $20 and were willing to spend a max of $16, reserving $4 for lunch.)
FINDS HERE include tank tops and T-shirts in popular rock 'n' roll, grafitti and heraldry styles, terry-cloth rompers, tennis dresses, scarves, jewelry, men's ties, sunglasses and belts, from jeweled to glittery to concha styles. Lokahi Tree art prints are also $10, with 100 percent of sales benefiting the local charity.
Hamilton Boutique's owner, Yuki Hatta, created the shop for others like herself, a self-professed shopaholic who understands the need for a quick fix to meet the lightning speed of fashion change. Raised by a single mom, she admits to having been tweaked by a childhood of few luxuries.
"When I was young I always had to worry about price tags," she said. "I was the youngest child, so I was always wearing hand-me-downs, but I loved fashion. I was always reading magazines when everyone else was reading their school books."
REMEMBERING her feelings about being one of the have-nots, she said, "I always wanted to do a boutique with good, quality merchandise that everyone, in any age group, would be able to afford."
Items in the boutique are intended to supplement wardrobes for those who want to look current without breaking their budgets, including students who haven't finished back-to-school shopping.
Hatta's mindful of selecting merchandise that looks more upscale than their price tags convey. In fact, I've seen some of her items selling elsewhere for closer to $100.
"Customers are very smart. They're always shopping and love bargains, but they're not going to buy something just because it's cheap if the quality's not there," Hatta said.
BORN IN New York and raised in California, Hatta found herself running a Japanese-style creperie in Boston for 2-1/2 years before coming up with her $10 concept and launching her Waikiki boutique last November.
She said shoppers continue to be surprised when told everything in the store is $10.
"Even though we have a sign in the front, they assume it's only a few things closest to the door," she said.
Most shoppers end up taking home three to five pieces, and even as the $10 goods fly out the door, Hatta hasn't been tempted to raise her price.
"People are so happy to find something they can afford," she said. "I enjoy seeing their excitement when they find out everything's $10."
---
--
Hamilton Boutique is at 2131 Kalakaua Ave. in Waikiki, between Saratoga Avenue and Beachwalk. Call 922-5090.