---
FAST FACTS HAWAII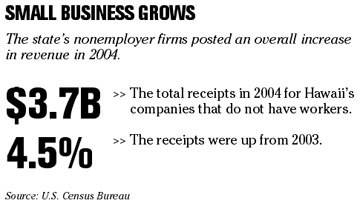 ---
HAWAII
Judge accepts $13M Kmart settlement
DENVER » A federal judge approved yesterday a $13 million settlement reached earlier between
Kmart
and disabled shoppers in several states, including Hawaii, in a lawsuit over access at its stores.
The agreement, approved by U.S. District Judge John L. Kane, also gives the company 7 1/2 years to bring its stores nationwide into compliance with federal standards for merchandise, counters, restrooms, fitting rooms and parking lots.
Kmart and the plaintiffs announced the proposed settlement in March.
The $13 million includes $8 million in cash and $5 million in gift cards. It will be distributed to class-action plaintiffs in California, Colorado, Hawaii, Massachusetts, New York, Oregon and Texas, whose laws have minimum damages for failing to comply with disability access rules.
CompUSA moves to Pearl center
CompUSA
will hold a grand opening today for its new store at Pearl Highlands Center at 1000 Kamehameha Highway.
The store, which will celebrate its new location from 8 a.m. to 9 p.m., relocated from the Waikele Shopping Center to Pearl Highlands so it could offer an expanded selection of premium home electronics. It joins other Pearl Highlands anchor tenants Sam's Club, Ross Stores and Pier 1 Imports.
Dallas-based CompUSA says the expanded store is in response to customer demand for more home entertainment, technology products and services under one roof.
CompUSA also has a store at 604 Ala Moana in Kakaako.
UH dean joins Kamakura's board
Kamakura Corp.
, a Honolulu-based developer of risk management software, has named Vance Roley, dean of the University of Hawaii College of Business Administration, to its board of directors.
A Harvard-educated economist, Roley came to UH last year after 21 years at the University of Washington.
"Vance Roley brings both the analytical skills of a very talented financial economist and a broad background in international business to the board of Kamakura," said Warren Sherman, Kamakura's president and chief operating officer. "We know that he will be a key adviser in the future success of Kamakura, and we are honored that he has agreed to be nominated as an outside director."
Grand opening to benefit center
Ala Moana Center's new Pearl restaurant will donate proceeds from its Aug. 16 grand opening to the Hawaii Women's Business Center, a local nonprofit organization.
Tickets to the private event offering tapas, cocktails, wine and entertainment cost $150; corporate sponsor and group rates are available.
Proceeds from ticket sales will be used to expand the Women's Business Center's counseling and training opportunities and other programs assisting female business owners.
For more information, call 526-1101.
---
[HAWAII INC.]
NEW JOBS
» The University of Hawaii at Manoa has appointed
Steven Chiang
director of the Agribusiness Incubator Program. He previously served as chief information officer and management consultant for a global consulting firm.
» Kona Village Resort has appointed Gerard Agid food and beverage director. He will be responsible for operations in the Hale Moana dining room and will oversee logistics for the resort's luau and its paniolo barbecue night. He has over 30 years of experience in the food and beverage industry.
» The USS Missouri Memorial Association has appointed Paul Dyson marketing and sales vice president. He will be responsible for overseeing all advertising, public relations, sales and promotional activities for the Battleship Missouri Memorial in Pearl Harbor. He most recently served as Atlantis Cruises' general manager.
» HiBeam has appointed Rachel Ogdie executive director. She replaces Carnet Williams, who left the company to co-found the Honolulu startup company ChipIn. Ogdie previously co-founded NetCorps with Williams to assist startups with technology needs assessment and implementation.
» Castle Resorts & Hotels has appointed Haruyo Murakami Yun marketing director. She will be responsible for directing and implementing all marketing initiatives for the company brand as well as individual properties. She previously served as marketing director for Radio City Entertainment and Madison Square Garden.
» Atlas Insurance Agency has appointed Matthew Liew assistant vice president, client consulting group. He will be responsible for new sales and servicing of commercial clients. He has over 10 years experience in the insurance industry.
» The Westin Maui Resort & Spa has appointed Greg Lamm chef de cuisine and Kelly Hickok-McAllister director of fun. Lamm will oversee the culinary direction of the resort's oceanfront restaurant. He previously served as sous chef of Son'z at the Hyatt Regency Maui. Hickok-McAllister will oversee the entire recreation department, implementing recreational activities for guests and in charge of all food-and-beverage servicing. She has over 20 years of food-and-beverage and hotel management experience.
>> First Hawaiian Bank has announced the following officer appointments: Milton A. Sagon, personal banking officer, Oahu Region office; Mitsuhiro Murakawa, trust officer, wealth management-personal trust division; David K. Nakamura, trust officer, wealth management-personal trust division; Eric K. Nunies, customer service officer, BankCard customer service department; Derek V. Tanga, SOX compliance and accounting policy manager.
---
NATION
Rift holds up pension legislation
WASHINGTON » Agreement on major pension overhaul legislation was jeopardized late yesterday by an angry split between the House and Senate on whether to include popular tax credits in the bill.
House Republicans, demanding the tax measures be excluded from the bill, boycotted a meeting called by the chairman of the House-Senate conference, Sen. Mike Enzi, R-Wyo. Enzi had hoped to win approval of a compromise plan, months in the making, that would allow passage of the pension bill before Congress departs for the August recess.
Senate Finance Committee Chairman Charles Grassley, R-Iowa, speaking at a meeting attended by 10 senators and two House Democrats, asked House Republicans "why you wouldn't have guts enough to come forth and cast a vote."
---
BUSINESS PULSE