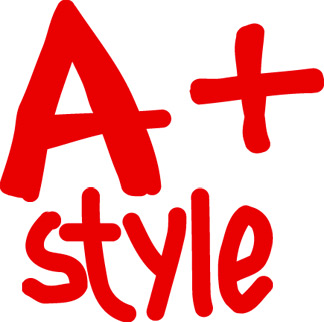 Make the grade in designs that will take you to the head of the class
JUST BECAUSE your school doesn't have a uniform doesn't mean you don't need a new uniform to head back to school next week.
The public school uniform might vary from day to day, but pieces generally conform to the code for fitting in.
Sure, some will seek ways to rebel against the rules of fashion, but there's a uniform for rebellion, too.
Here's a look at back-to-school trends presented at Ala Moana Center's "The Scene" last weekend for the Class of '07:
» The layered look (for girls): For example, a micro-mini jeans skirt over lace-accented leggings, or a tank top under a sheer lace top. To wear the short, short skirt or sheer top alone would be skanky; not that it's ever stopped anyone. Dresses are also the new jeans topper. Try wearing a midthigh-length dress over capri jeans.
» Mini backpacks from Roxy, Quiksilver and Fox: Nothing says geek or brainiac than the jumbo ones, though risking a future backache is not smart at all. Think light.
» Plaid bottoms: The last time we saw plaid was in grunge-era flannel. It's back more than a decade later, cleaned up for the neo-preppie look.
» Skull and tattoo flash: Past generations' mistakes -- "Winona forever," anyone? -- makes temporary statements smarter than permanent ones. If you're not old enough for skin, the tattoo look on clothing and accessories is the next best thing.
» Ed Hardy hats: From punk to rhinestone to satin designs, these hats featuring graffiti, flash, airbrush and signature designs are hard to miss, whether you're at the head of the class or a back-row habitué.
» 1970s track shoes (for guys): These won't help you in PE class, but you'll look cool walking, not running, down the halls.
» Oversize sunglasses: In any color but white -- that was so 2005 -- with jeweled or other detailed accents on the arms or sides.