---
FAST FACTS HAWAII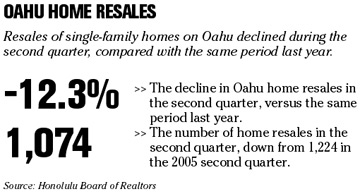 ---
HAWAII
Starwood expands Hawaii operations
Starwood Vacation Ownership, a division of
Starwood Hotels & Resorts Worldwide Inc.
, yesterday announced its continued expansion plans for Hawaii and the rest of the U.S.
The plan, which will add 1,600 new villas to the company's portfolio chainwide, includes a second phase for the Westin Kaanapali Ocean Resort North on Maui and 388 new units at the Sheraton Kauai.
"The popularity of all our brands including Sheraton, Westin, and St. Regis, has driven the very ambitious expansion of our resort portfolio, said Raymond L. "Rip" Gellein Jr., chief executive of Starwood Vacation Ownership.
"With new projects launching in New York City, Aruba, Mexico, and Hawaii, expansion projects at several existing resorts, and sales underway or planned for all these locations combined, 2006 is sure to be another record-breaking year for us," Gellein said.
Approximately 850 properties in more than 95 countries fall under the Starwood Hotels & Resorts umbrella.
[HAWAII INC.]
PROMOTIONS
» AIG Hawaii Insurance Co. Inc.
has promoted
Raymond "Buzz" Joao
to senior vice president of Hawaii Insurance Consultants and
Lisa Halvorson
to vice president. It also has appointed
Jackie Ingamells
to vice president.
» First Hawaiian Bank has announced two vice president promotions in the dealer center division. Stuart Shibano has been promoted to assistant vice president, dealer center division, and John Daniel has been promoted to assistant vice president, dealer center division.
APPOINTMENTS
» The Benevolent and Protective Order of Elks have appointed
David M. Oberheu
to the order's national auditing and accounting committee. He will be responsible for working with certified public accountants to examine the books, records and accounts for every level of the organization.
» Mayor Mufi Hannemann has appointed Craig I. Nishimura deputy director of the city Department of Design and Construction. He currently serves as chief of the Division of Collection Systems Maintenance of the Department of Environmental Services.
» The University of Hawaii at Manoa has appointed Tom Humphreys to lead research initiatives for the Center for Genomics, Proteomics and Bioinformatics. Humphreys has been on faculty at the university for 34 years.
» Waianae Coast Comprehensive Health Center has announced the addition of four new leaders. Alex Sonson, an attorney and Waipahu state representative, and William Wilson, of Hawaiian Dredging Co., have joined as volunteer board members. Mary Oneha has been appointed Quality and Performance director. John Williams has been appointed Health Information Technology director.
---
NATION
Citigroup's profit below expectations
NEW YORK »
Citigroup Inc.
, the nation's largest financial institution, reported that its earnings rose 4 percent in the second quarter on strong corporate and investment banking revenue, but the overall results fell short of projections as the difficult interest rate environment held down consumer banking profit.
The weakness reported yesterday in the U.S. consumer banking division at Citi could presage similar reports from the nation's other major banks, which will be reporting results through the week.
Citigroup said net income was $5.27 billion, or $1.05 per share, in the April-June period, up from $5.07 billion, or 97 cents a share, a year earlier. Revenue was $22.18 billion for the quarter, up 10 percent from $20.17 billion in the second quarter of 2005.
McDonald's says it will beat forecast
CHICAGO »
McDonald's Corp.
said yesterday its second-quarter earnings will top analysts' expectations thanks to a strong showing by its European and Asian restaurants and increased U.S. breakfast sales that combined to boost June sales. The news pushed its stock up nearly 5 percent.
The world's largest restaurant company posted a 5.9 percent increase in worldwide same-store sales last month, including 5.2 percent in the United States and 4.5 percent in Europe, the two markets where a majority of its outlets are located.
Higher revenue from sales of premium coffee, which was introduced nationwide early this year, and a promotion linked to the movie "Cars" helped keep U.S. results strong. U.S. same-store sales finished the second quarter up 4.2 percent from a year ago.
Union at Delphi still might strike
DEARBORN, Mich. » The president of the United Auto Workers said yesterday that the union had made little progress in recent talks with
Delphi Corp.
and that a strike was still possible.
"We have not ruled out any of our options," Ron Gettelfinger said.
A Delphi spokesman said the company, which is in Chapter 11 bankruptcy protection, remained committed to the negotiating process. But Gettelfinger said he had expected Delphi to ease its demands for wage and benefit cuts after the auto-parts supplier, the union and General Motors Corp. worked out an extensive program of early retirements and buyouts.
Delphi has asked a judge in New York to allow it to throw out its contracts with the UAW and other unions.
Judge lets copyright case move forward
LOS ANGELES » A federal judge said yesterday that evidence favors a coalition of entertainment companies in their copyright infringement case against a distributor of online file-sharing software.
U.S. District Judge Stephen V. Wilson made the statement during a hearing in the landmark case against StreamCast Inc., the firm behind the Morpheus file-swapping software.
Newspaper publisher gets a new moniker
CHICAGO »
Hollinger International Inc.
, publisher of the Chicago Sun-Times and community newspapers around Chicago, changed its name yesterday to
Sun-Times Media Group Inc.
The name change, approved by shareholders last month, allows the publishing company to distance itself from the legal problems associated with the Hollinger name. Its ticker symbol is now SVN instead of HLR.
Harley-Davidson debuts new engine
MILWAUKEE » Motorcycle maker
Harley-Davidson Inc.
said yesterday it is incorporating a new engine and rumble into some of its bikes as it announced its second-quarter profit grew 3 percent.
"The look, sound and feel of a Harley-Davidson starts with the V-Twin engine," said Jim Ziemer, the company's president and chief executive.
It's the first engine overhaul since 1999.
Earnings rose to $243.4 million, or 91 cents per share, for the three months that ended June 25 compared to $237.4 million, or 84 cents per share, during the same period last year.
---
BUSINESS PULSE