---
FAST FACTS HAWAII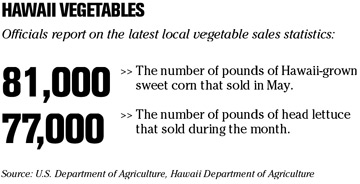 ---
HAWAII
Skywave adds hotspots to Coffee Bean locations
Skywave Broadband
said yesterday that it has added new WiFi Internet hotspots at Ala Moana Center and Restaurant Row in Honolulu and in Waipouli, Kauai. Skywave now has approximately 50 hotspots and is seeking to establish a citywide network in Honolulu.
The Ala Moana and Kauai hotspots have been established in conjunction with new Coffee Bean & Tea Leaf Hawaii locations, and more hotspots are planned as the coffee chain continues its statewide expansion. Skywave WiFi is available to the Coffee Bean & Tea Leaf Hawaii customers for free with the purchase of a drink or food item.
Likewise at Restaurant Row, customers can visit the Row Bar to receive a one- or two-hour pass to the Skywave WiFi network.
NATION
Wal-Mart loses bid to overturn ordinance
Wal-Mart Stores Inc.
, which faces opposition in some cities to new store openings, lost a bid to overturn a central California town's ordinance preventing it from building a superstore 100 miles east of San Francisco.
The California Supreme Court declined to review an appeals court decision upholding an ordinance in the city of Turlock. The court didn't give a reason for its decision.
Turlock's law prohibits stores larger than 100,000 square feet from devoting more than 5 percent of their floor-space to groceries.
Wal-Mart sued the city in state and federal court, claiming it colluded with local grocers to restrict competition and failed to comply with environmental review and zoning laws. A federal court in Fresno sided with Turlock July 3.
Microsoft, Yahoo link Internet messaging
Microsoft Corp.
and
Yahoo! Inc.
, in a move to challenge AOL's dominance of Internet messaging in the United States, linked their services yesterday to let users of both communicate for the first time.
Subscribers to the latest versions of Microsoft's Windows Live Messenger and Yahoo! Messenger with Voice now can communicate instantly over the Internet with each other..
AOL Instant Messenger holds the No. 1 ranking in the United States, according to Nielsen//NetRatings.
The partnership may help Microsoft and Yahoo gain ground on AOL and lure more users to their Web sites as both try to fend off Google Inc., the world's most-used search engine.
WORLD
Army to kill Halliburton contract
BAGHDAD, Iraq » The Army plans to terminate and restructure a lucrative and enormously contentious logistics contract that has paid a single company,
Halliburton
, more than $15 billion to do jobs like deliver food and fuel and construct housing for American troops around the world since late 2001.
The changes, described in draft contracting documents on Army Web sites, await final Pentagon approval, said Linda K. Theis, a spokeswoman for the Army Field Support Command in Rock Island, Ill., which oversees the contract. But they have already received extensive review and are moving through the upper echelons of the Army, she said.
If the plans are carried through, Halliburton's contract will end, and the tasks it does will be divided among as many as four companies. One company will be an umbrella for planning and oversight, and the others will compete for the actual job orders -- things like building camps and delivering fuel in war zones.
Microsoft fined $357M for failure to comply
BRUSSELS, Belgium » The European Commission fined
Microsoft
$357 million yesterday for failing to comply with an antitrust order, even as the company faces more battles with European regulators over its next big product.
The fine was meant to punish the company for not sharing technical information about its hugely profitable Windows operating system with competitors, which it was ordered to in a European antitrust ruling in 2004. It was the first time a company had been fined for not obeying a European antitrust order.
Neelie Kroes, Europe's competition commissioner, said the fine was justified because Microsoft had for two years failed to supply information in a way that would allow rival software makers to make their programs work smoothly with Windows. "No company is above the law," Kroes said in a news conference in Brussels.
Eurotunnel to seek bankruptcy
Eurotunnel SA
, which operates the rail link between the United Kingdom and France, said talks with bondholders including
Deutsche Bank AG
failed and that it will pursue bankruptcy protection in France.
The tunnel operator, which initially filed with the Paris business court on July 11, said the German bank was responsible for the inability to reach a compromise. The court's initial hearing on the case will be today, a clerk who declined to be identified said yesterday.
Eurotunnel has been struggling for nearly 20 years to reduce interest payments on its $11.4 billion of loans, bonds and other debt.
---
BUSINESS PULSE