| | |
| --- | --- |
| | Island Mele |
---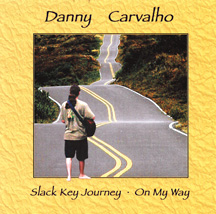 "Slack Key Journey"
Danny Carvalho
(Lava Rock Music)
It doesn't seem that long since Makana was the top teen talent in Hawaiian slack key. He long since proved himself as the innovator of his generation. Now Danny Carvalho steps forward with a debut that places him at the head of the class of the next generation of ki ho'alu stars. Carvalho's debut shows his command of the instrument and his potential as a stylist -- someone who will perpetuate the legacy of his teachers while also exploring new ideas.
Carvalho shows respect for the past with his recordings of several Sonny Chillingworth classics. He also shows himself to be an imaginative arranger with his versions of "Kimo Hula" and "Europa," and expresses himself as well as a composer with two originals.
Carvalho's beautiful playing makes this a best bet for anyone looking for mellow mood music, but slack key fans will also appreciate the promise heard in his technique. Informative liner notes add the final, essential touch to this perfect debut.
---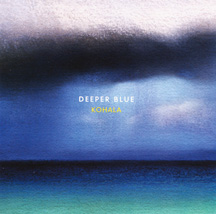 "Deeper Blue"
Kohala
(Palm)
Grammy award-winning producer Charles Michael Brotman is also the leader of this acoustic guitar trio. He has a classical background and plays the melody on a nylon-string guitar, while the other two provide well-crafted chordal support on steel-string guitars. (Brotman is placed in the center of the mix, with his partners flanking him in either stereo channel -- Charlie Recaido on the left and new member Rupert Tripp on the right.)
The musical arrangements are exquisite and soothing throughout. Most of the tunes are originals by Brotman and Recaido. Instrumental treatments of pop hits "Shower the People" and "The Way That I Want It to Be" provide a frame of reference for appreciating their skill as interpreters of other composers' work.
---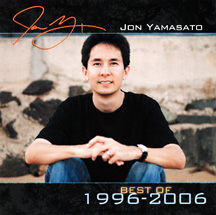 "Best of 1996-2006"
Jon Yamasato
(808e Productions)
Yamasato's oddly titled "best of" collection is as interesting for what it doesn't say about this unquestionably talented man as for what it does. For instance, why does the title mention 1996 when the oldest recordings actually date from '97?
About half the songs come from Yamasato's time as the voice of Pure Heart, but the group isn't mentioned. There's no mention of the Hokus the group won, or the way Yamasato disbanded the group by announcing his departure in a Thanksgiving Day newspaper story in 1999.
No word either of his subsequent partnership with Justin Young, his membership in Na 'O'iwi, and his successes as a record producer. Yamasato has accomplished quite a bit over the past decade and those accomplishments should be recognized. His honesty in including a song here in which he flubbed a lyric is impressive indeed.
The other 13 songs he selected show him as a singer with broader musical tastes than just the soft-rock pop remakes he's known for. "Cherry Oh Baby," one of three new songs, is a new version of the song he used to signal his return to the music business six months after leaving Pure Heart. A newly recorded solo version of "Hele On to Kaua'i" also shows his versatility.
With a foundation like this to build on, there's no question Yamasato has more contributions to make on the local music scene.
4224 Waialae Avenue #249
Honolulu, HI 96816
John Berger
, who has covered the local entertainment scene since 1972, writes reviews of recordings produced by Hawaii artists. See the Star-Bulletin's Today section on Fridays for the latest reviews. Reach John Berger at
jberger@starbulletin.com
.