---
FAST FACTS HAWAII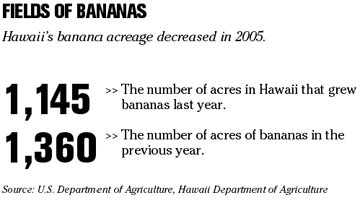 ---
HAWAII
First American exec will replace Island Title CEO
First American Title Insurance Co.
has named Jason Y. Chun as president and chief executive officer of its Hawaii subsidiary, Island Title Corp.
Chun is replacing Lynne Kaneshiro. She will stay with the company as chairwoman, with responsibility for expanding market share and focusing on direct client relations. Kaneshiro worked for the Santa Ana, Calif.-based First American for 13 years before founding Island Title in 1982.
First American bought a 20 percent stake in Island Title in 2000, and raised that to 60 percent in 2004.
Chun most recently served as First American's vice president and chief operating officer for Los Angeles County, responsible for eight offices and 200 employees.
Hawaiian Air's flights slightly fuller
Hawaiian Airlines
' planes flew 86.8 percent full last month on average, up slightly from 85.3 percent during the same month last year.
The airline said yesterday it carried 502,108 passengers during May, a 5.6 percent increase from May 2005. Year to date, Hawaiian has carried 2.45 million passengers, up 6.2 percent from the same period last year.
[HAWAII INC.]
PROMOTIONS
>>
McNeil Wilson Communications Inc.
has promoted
Franklin Clay, Yvette Mackle
r and
Sara Voelkel
to account executives. All three work in the firm's travel and tourism division where they provide public relations support for clients.
» ResortQuest Hawaii has promoted Mary Paahana to international sales and distribution director. She will oversee the international sales team that focuses primarily on Japan and other Asian countries, Australia, New Zealand and Europe. She has more than 18 years of experience in the travel industry.
» University Health Alliance has promoted Gerald Hew to controller. He joined the company in 2000. He previously worked for Lemke, Chinen & Tanaka CPA Inc.
» Central Pacific Bank has announced the following promotions and new hire: Heather J. Piper has been promoted to senior vice president and commercial banking division senior manager; Wendilee L. Adkins has been promoted to vice president and training and organizational development manager; Patrick M. Elisary has been promoted to vice president and special credits officer; Julie M. Ihara has been promoted to vice president and direct marketing manager; Stacey L. Rocha has been hired as vice president and staffing manager; and Joann M.K. Shigeta has been promoted to assistant vice president and executive assistant to the bank's CEO.
» Hawaii Community Federal Credit Union on the Big Island has promoted Linda Smallwood to information systems manager. She will be responsible for computer operations, technical support, systems analysis and programming for all the credit union's branches and administrative offices. She previously served as information systems officer.
» American Savings Bank has promoted Derwin Osada to assistant vice president, investment department manager. He will oversee the investment department. He has more than 12 years experience in asset management.
» First Insurance Company of Hawaii has appointed David DiSera chief information officer. He had served as the company's interim CIO since December 2005.
---
NATION
Northwest Air concessions OK'd
NEW YORK » A bankruptcy court yesterday approved nearly $550 million in concessions between
Northwest Airlines Corp.
and two of its unions representing pilots, baggage handlers and ground workers.
The concessionary contract from the pilots union calls for $358 million in givebacks, while Northwest, the No. 5 U.S. carrier, will save $190 million annually with the new pacts with 12,200 baggage and ground workers.
Eastwood project to get revised
SAN FRANCISCO » The developer of a high-profile Pebble Beach golf project backed by actor Clint Eastwood withdrew its proposal yesterday, a day before a state agency was scheduled to vote on the plan.
The California Coastal Commission had been set to vote today on plans submitted by Pebble Beach Co. for an 18-hole golf course, a driving range, an equestrian center, 160 new hotel rooms, a conference center and underground parking in Monterey County.
But the county's Board of Supervisors, which had submitted the proposal to the commission, voted yesterday to officially withdraw it after the company said it wanted to revise the plan to address environmental concerns raised by the Coastal Commission.
Commission biologists said in a report earlier this month that a proposed golf course would destroy rare pine trees and hurt an endangered orchid species in the Del Monte Forest.
Microsoft deems patches critical
NEW YORK »
Microsoft Corp.
released eight critical updates yesterday to patch security holes in its Windows operating system, Internet Explorer browser, Windows Media Player and Office productivity software.
The critical patches -- so called because they address problems deemed to pose the highest threat in Microsoft's security warning system -- all are designed to prevent an attacker from taking control of another person's computer without that user's permission.
Users can go to www.microsoft.com/security to download the Microsoft patches.
H&R Block chief turns down bonus
KANSAS CITY, Mo. » After a disappointing fiscal year,
H&R Block Inc.
chief executive Mark Ernst turned down his annual bonus and a pay raise, the company reported yesterday in a securities filing.
The Kansas City-based company last week reported annual earnings of $490.4 million, or $1.47 per share, compared with $623.9 million, or $1.85 per share, last year. The company blamed the drop on a combination of a struggling mortgage business and litigation surrounding its refund-anticipation loans.
It's unknown exactly what Ernst, who also acts as the company's chairman and president, would have received, since he told the company's compensation committee of his decision before it calculated the amounts last week.
But spokeswoman Linda McDougall said Ernst was eligible for up to $732,000 in short-term bonuses. He still received long-term incentive bonuses of almost 377,000 stock options and 33,335 performance stock shares, which will vest over the next three years. Ernst's salary will remain $860,000.
TiVo plans to expand to bustling China
TiVo Inc.
, the pioneer in home digital TV recording, plans to introduce its service in China this year in a bid to boost earnings.
China service will not start "at the end of this year, it's going to be earlier," said Chien Ta-Wei, chief executive officer of subsidiary TiVo Greater China Inc.
TiVo has expanded overseas to raise earnings after it posted its third-straight quarterly loss last month. The Alviso, Calif.-based company is trying to tap rising incomes in China, the world's fastest-growing major economy, where per-capita disposable incomes in towns and cities increased 10.8 percent in the first quarter.
The China rollout will be focused on urban areas, Chien said.
"A lot of rich people reside in the top 20 or 30 cities, so it does not make sense" to offer the service countrywide, he said.
TiVo Greater China will provide the service jointly with local partners, Chien said. He declined to name the partners or provide details of their businesses.