---
FAST FACTS HAWAII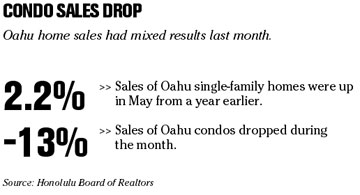 ---
HAWAII
New York company closes Gas Co. deal
New York-based
Macquarie Infrastructure Co.
has completed its $259 million purchase of the
Gas Company LLC
from a Singapore investment company.
K1 Ventures Ltd. of Singapore bought the Gas Company for $115 million in 2003, but put it on the market for more than double that amount in cash. A subsidiary of K1 Ventures agreed to sell the 300-employee company to Macquarie in August, and the transfer was approved by the state Public Utilities Commission on May 3.
"We look forward to leveraging MIC's experience to further improve and grow our business," said Jim Yates, president and CEO of the Gas Company. "The change of ownership will be virtually seamless to our customers -- same name, same employees, and same commitment to excellence in meeting Hawaii's energy needs."
Finance Factors delays key vote
Finance Factors' parent company postponed a scheduled vote by shareholders yesterday on whether the 54-year-old depository financial-services loan company should seek a state bank charter.
The charter would allow Finance Factors to offer checking accounts, credit cards, debit cards and trust services, as well as sell property and casualty insurance and life insurance. Its new name would become Finance Factors Bank.
"In all fairness to our shareholders, we are taking the time to provide them with as much information they may need to make an informed decision on the future of Finance Factors," said Russell Lau, president and CEO of Finance Enterprises.
Finance Factors, founded in 1952 by the late U.S. Sen. Hiram Fong and five partners, offers real estate-secured residential and commercial loans, savings-secured loans, federally insured savings accounts and several investment vehicles.
Barnwell gets $10 million in deal
Barnwell Industries Inc.
's majority-owned land development partnership, Kaupulehu Developments, has received $10 million from
WB KD Acquisition II LLC
after closing a deal to allow WB KD to develop the second increment of an 870-acre leasehold parcel in Kaupulehu, North Kona, on the Big Island.
WB KD, which acquired the leasehold interest from Kaupulehu Developments in 2004, also has an agreement to pay Kaupulehu Developments a yet-to-be-determined percentage for the sales price of the residential lots within Increment II when sold.
---
Toyota dominates rankings
Toyota
held onto its dominant position in annual vehicle quality rankings, which were revamped to highlight design and layout problems that can irritate consumers as much as defects. Toyota and Lexus, the automaker's luxury brand, took the top spot in 11 out of 19 vehicle categories in the survey released yesterday by J.D. Power and Associates.
Porsche AG
came in first in the overall ranking of brands.
FAA can impose labor pact on controllers
WASHINGTON » The Bush administration yesterday won its battle to impose its own contract terms on air traffic controllers.
The House voted 271-148 in favor of a bill to send the administration back to the bargaining table with the controllers' union. But the vote fell short of the two-thirds majority required to pass the measure under House rules.
Union president John Carr said a clear bipartisan majority of the House wants the contract negotiations with the Federal Aviation Administration reopened and resolved.
"We hope the FAA has received that message," Carr said.
Earlier this week the administration imposed its own contract terms on the controllers, who are some of the highest paid government employees.
Walt Disney to invest in U.S. attractions
BURBANK, Calif. »
Walt Disney Co.
will introduce a new attraction, re-open one that has been shut for almost a decade and improve three rides at its California and Florida theme parks over the next year as part of a new marketing campaign.
"Submarine Voyage" at Disneyland in Anaheim, California, will reopen in the summer of 2007 after being remodeled into the "Finding Nemo Submarine Voyage." The ride, which opened in 1959, has been closed since September 1998. "The Seas With Nemo & Friends" will open in 2006 in Florida at Walt Disney World's EPCOT, Disney said yesterday.
The park upgrades are part of Disney's "Year of a Million Dreams" marketing campaign, which will replace the Disneyland 50th Anniversary drive that boosted attendance in the past year. The campaign will link Disney theme parks around the world for the first time, the company said.
The Disney has hired advertising agencies Leo Burnett and mcgarrybowen to help create and manage the effort linking 11 parks in California, Florida, Paris, Tokyo and Hong Kong.