| | |
| --- | --- |
| | Island Mele |
---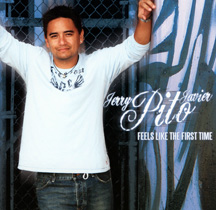 Feels Like The First Time
Jerry "Pito" Javier
(Wayoutwest Enterprises WOWCD2601)
Javier has previously released two obscure singles, but with "Radical Rob" Onekea providing all the music tracks, his first full-length album is a significant step forward. The title track captures the commercial power of their musical partnership in convincing form.
Javier displays versatility and commercial appeal as he sings of life and love in Jawaiian, pop and light urban styles. He also proves himself as a writer; all but two songs are originals. "Melted" calls on local crystal methamphetamine users to "put down the pipe." (One of Hawaii's public health groups should use it as the theme song for an anti-"ice" public service campaign.)
Onekea brings in guest rappers to provide extra vocals, but the spotlight is kept on Javier throughout. Props to them both!
---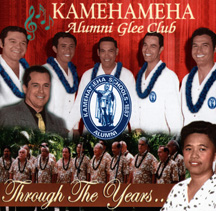 Through The Years
Kamehameha Alumni Glee Club
(Hula CDHS-644)
Choral singing is one of the best traditions of Kamehameha Schools. This anthology of recordings made between 1956 and 1972 is a perfect introduction. The earliest, sung a cappella, capture the beauty of classic Hawaiian choral performance in its purest form.
For some, this extensively annotated album will bring back memories of their school days. For others, it will introduce fascinating choral versions of familiar Hawaiian and hapa-haole classics.
---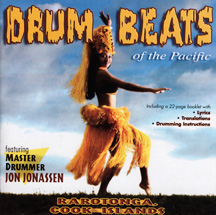 Drum Beats Of The Pacific
Jon Jonassen
(Hula Records International CDHRI-1020)
The local ties seem tenuous since Jonassen is a master drummer from Rarotonga, but these recordings were made in Hawaii, and that makes it a product of the local recording industry. And, although it's not the first Polynesian percussion album recorded here, "Drums of the South Pacific" is second to none.
Jonassen distills his knowledge into a 20-page booklet that provides a complete introduction of Rarotongan traditions of drumming and chant. He not only includes English translations of the lyrics, but notation for the instruments as well.
Polynesian revues present this music as exotic entertainment for tourists. Jonassen's landmark album reveals its cultural significance.
---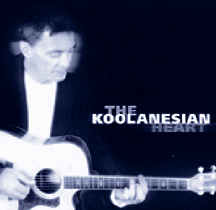 The Koolanesian Heart
Norman Frank Thompson
(Westernmost WRM 3003-2)
Compton defines "koolanesian" as "bluesy, jazzy, island country with uncomplicated kool." Acoustic guitar is the centerpiece of arrangements that also blend bass, percussion and an occasional saxophone. Compton first showed his potential as a gritty country rocker with his 1985 single, "Speakin' of the Devil." He follows through as a multifaceted songwriter and vocalist here.
Compton's well-worn voice suits this blending of acoustic rock and blues. Most of his songs share the perspectives of a man experienced in dealing with both good times and bad. He shows his lighter side with "Month of Rose's," playfully pronouncing "goes" and "toes" to rhyme with "roses." This type of thing rarely works for Hawaii artists, but Compton pulls it off.
Three songs tap into his local roots, but his astute choice of working within an acoustic rock style ensures that the self-styled "koolanesian" will appeal to a broader national audience.
John Berger
, who has covered the local entertainment scene since 1972, writes reviews of recordings produced by Hawaii artists. See the Star-Bulletin's Today section on Fridays for the latest reviews. Reach John Berger at
jberger@starbulletin.com
.