---
FAST FACTS HAWAII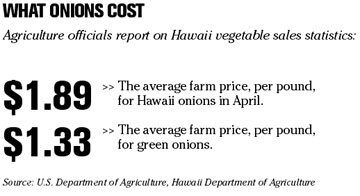 ---
HAWAII
Interisland airport suit dealt minor setback
Interisland carrier
Pacific Wings
has been dealt a minor setback in its attempt to block a state decision to place
Mesa Air Group Inc.
's new interisland airline go! in the Honolulu Airport commuter terminal.
Circuit Judge Eden Elizabeth Hifo, without ruling on the merits, dismissed an appeal Tuesday from Pacific Wings, saying the carrier must pursue its action through a separate lawsuit. A hearing on that suit has yet to be scheduled, but Pacific Wings has filed for an expedited hearing. Mesa's new airline is scheduled to begin service on June 9.
Pacific Wings President Greg Kahlstorf, who was in Washington, D.C., yesterday presenting evidence to the federal Department of Transportation, said in a suit filed last month that the state Department of Transportation acted outside of its authority in putting Mesa in the commuter terminal. Pacific Wings said the state should have waited for the Federal Aviation Administration to make a determination about safety and other issues.
State Deputy Attorney General Mike Lau said, "I don't think (Pacific Wings') case has merit but that remains to be seen."
Hawaiian adds 2 directors to board
Hawaiian Airlines' parent company announced at its annual shareholders meeting yesterday that it is adding two independent directors to increase the size of its board to 12 members.
Crystal Rose, partner of the Honolulu law firm Bays Deaver Lung Rose & Baba, and Todd Budge, president and chief executive of Tokyo Star Bank, are expected to join the board today, said Larry Hershfield, chairman of Hawaiian Holdings Inc.
Rose and Budge will join seven directors who were re-elected yesterday as well as three union directors. Honolulu attorney Sean Kim, representing the International Association of Machinists and Aerospace Workers, joined the board after yesterday's meeting.
Hawaiian added the new independent directors to comply with the listing standards of the American Stock Exchange and the Pacific Stock Exchange, which require that companies have a majority of independent directors.
WestJet increasing Hawaii flights
Canadian discount carrier
WestJet
said yesterday it is increasing flight frequency on its Hawaii routes for nearly two months this fall.
Beginning Oct. 29, the airline is boosting service on its Vancouver-Honolulu route to one per day through Dec. 18 and Vancouver-Maui route to one per day, with no set end date.* The carrier entered the Hawaii market in December with five Vancouver-Honolulu and two Vancouver-Maui flights per week.
KHET to go dark temporarily
Some viewers of PBS Hawaii, KHET, will lose the station's programming between 5 a.m. and 5 p.m. today because of a renovation project at KGMB, where KHET's main transmitter is housed. Viewers who watch PBS Hawaii via cable will not be affected, the company said.
"Barring any unforeseen circumstances, we should return to broadcasting (over the air) by prime time," said Stephen Komori, vice president of technical services.
Mike McCartney, outgoing PBS Hawaii president and chief executive officer, said he regrets the temporary outage.
In other news ...
» Honolulu-based
Boyd Gaming Corp.
said yesterday it has agreed to buy a jai alai facility in Broward County for $152.5 million and turn it into a multipurpose gambling venue as the pari-mutuel prepares to offer slot machines for the first time.
NATION
Enron broadband trial ends in split verdict
HOUSTON » Jurors yesterday rendered a split verdict in the retrial of two former executives from Enron Corp.'s defunct broadband unit, convicting one while acquitting the other of all charges.
Former broadband unit finance chief Kevin Howard was convicted of five counts of fraud, conspiracy and falsifying records. Former in-house accountant Michael Krautz was acquitted of the same charges, concluding a monthlong retrial after their original case ended with a hung jury last year.
The verdict came six days after another local jury convicted Enron founder Kenneth Lay and former Enron CEO Jeffrey Skilling of fraud, conspiracy and other charges in one of the biggest corporate scandals in U.S. history.
GE files 24,000-page federal tax return
WASHINGTON » There's no prize for filing the longest tax return, but
General Electric Co.
could probably beat any competition.
The company filed a 24,000-page tax return to the Internal Revenue Service this month. If it were paper, it would stack up 8 feet high. But instead of sending boxes to the tax collectors, GE filed its return electronically -- all 237 megabytes of it.
If GE can do it, so can thousands of other companies required for the first time this year to file electronically, the IRS said. Companies with assets over $50 million must file electronically this year.
WORLD
Joint venture invests $713 million in LCDs
TOKYO » A joint venture among
Matsushita
,
Hitachi
and others will invest $713 million to double flat-panel TV production and help meet the burgeoning global demand for liquid-crystal displays, the companies said yesterday.
The investment will boost annual production capacity from 2.5 million 32-inch panels to 5 million by March 2008 at a plant in Chiba, east of Tokyo, which began running this month, said Hitachi Displays, the Japanese electronics maker's display unit.
CORRECTION
Wednesday, June 7, 2006
» The Canadian airline WestJet's increase in daily Vancouver-Honolulu and Vancouver-Maui service begins Oct. 29. The added Vancouver-Honolulu flights run through Dec. 18; the added Vancouver-Maui flights have no set ending date. An article on Page C1 Thursday gave incorrect dates for the added service.