---
FAST FACTS HAWAII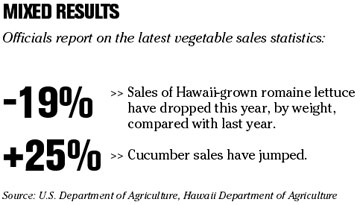 ---
[ HAWAII INC. ]
NEW JOBS
» Hawaii Community Federal Credit Union on the Big Island has hired
Arnold Kanai
as support services manager and
Kenneth Sugai
as its Kealakekua branch manager. Kanai will be responsible for managing day-to-day operations of the support services department. Sugai will be responsible for the overall efficient operation of the Kealakekua branch.
» Hawaii National Bank has hired Daniel Fong as a loan officer in the mortgage department. He previously worked for the law firm of Matsui Chung Sumida & Tsuchiyama.
» Bennet Group Strategic Communications has hired two new account executives. Iva Pawling will be responsible for working with accounts in the tourism, retail, public health and public education fields. Brendan Sagara has more than a decade of experience in media relations, journalism, graphic design and publications work.
» Marriott has appointed Kathleen Costello marketing communications director for the Wailea Beach Marriott Resort & Spa on Maui and the Waikoloa Beach Marriott Resort on the Big Island. She will be based on Maui and responsible for advertising, e-commerce, public relations and guest communications at both properties. She has 26 years of experience in the hospitality industry.
» Atlas Insurance Agency Inc. has appointed Patricia Hoe controller. She will oversee the accounting operation of the agency as well as its receivables, cash management, payables, commission, budget and financial reports. She has more than 15 years of experience in the accounting and finance industry.
» Island Air has hired Christine "Tina" Marshman as standards and procedures director. She has more than 20 years of airline experience in Hawaii and formerly worked for Aloha Airlines.
» Castle & Cooke has hired Sesilia Castro as a customer service representative. She will work for the Wehilani Project at Waikoloa on the Big Island. She previously served as an administrative assistant with Western Overhead Doors.
» Kuakini Health System has hired Grace Kikuchi as accounting manager and appointed Joan Kawai rehabilitation services department manager. Kikuchi has more than five years of public accounting experience. Kawai will oversee the physical therapy, occupational therapy and speech therapy programs.
---
NATION
Collapsed hedge fund files for bankruptcy
Bayou Group
, the collapsed hedge fund company whose founders pleaded guilty to fraud, sought bankruptcy court protection to aid efforts to recover $250 million for investors, officials said in court papers.
Lawyers overseeing the dissolution of the Connecticut-based funds listed more than $100 million each in assets and debts in its Chapter 11 petition yesterday in U.S. Bankruptcy Court in New York. Bayou Group founder Samuel Israel and finance chief Daniel Marino pleaded guilty to fraud and conspiracy charges in September for using fake results and phony accounting to fool investors about the funds' performances.
Bayou's meltdown prompted state and federal regulators to call for stricter oversight of an industry whose assets have doubled to more than $1 trillion in five years. Bayou is the biggest hedge fund to come under scrutiny for missing money since 2000, when Michael Berger was accused of hiding $400 million of losses at his Manhattan Investment Fund.
McAfee Inc. fires general counsel
SAN FRANCISCO »
McAfee Inc.
said yesterday it fired its general counsel for improper conduct involving the software maker's stock options, raising more intrigue over an inquiry into how the company priced some of the incentives awarded to its top executives.
The Santa Clara, Calif.-based maker of antivirus software linked Kent Roberts' ouster to a stock option incident that occurred six years ago. McAfee described the episode as improper without providing specifics.
McAfee is among a widening group of publicly held companies examining whether insiders manipulated the timing of stock option grants to increase the likelihood that management would reap huge windfalls. Yesterday, Rambus Inc., a developer of high-speed computer chip interfaces started an internal investigation into how officials doled out stock options in 2003 and before.
Freddie Mac's profits fall sharply
WASHINGTON » Mortgage finance giant
Freddie Mac
, emerging from an accounting scandal, reported yesterday that its income slid to $2.1 billion last year from $2.9 billion in 2004 as it paid to settle a suit by shareholders and took charges related to Hurricane Katrina.
The government-sponsored company, which is the second-largest buyer and guarantor of home mortgages in the country, said that the $600 million or so of costs it incurred also stemmed from accounting changes.
Oil prices top $72 despite flat demand
WASHINGTON » Oil prices rose above $72 a barrel yesterday ahead of an OPEC meeting in Venezuela and the start of the Atlantic hurricane season later this week.
The Memorial Day holiday marked the beginning of the peak driving season in the United States, a period when energy traders are extra skittish about any loss of oil production or refining capacity.
This nervousness is palpable even though domestic crude-oil inventories are ample and gasoline demand in recent weeks has been flat compared with a year ago.
Wolfowitz applauds South Korea's success
SEOUL » South Korea's successful rise from one of the world's poorest countries half a century ago can be a model for the developing world, particularly Africa, World Bank President Paul Wolfowitz said today.
"Korea is a country with a remarkable story to tell about successful development," Wolfowitz said in a speech at a business dialogue sponsored by the state-run Korea Trade-Investment Promotion Agency. "Only 50 years ago Korea was a small, poor country with a closed economy."
Yesterday, Wolfowitz met President Roh Moo-hyun and other officials to discuss the country's emerging role as an international aid donor and discuss ways to jointly fight global poverty.
Wolfowitz cited sound government policies including investment in industrial and social infrastructure, particularly education, and international aid as among factors key to South Korea's success in rising to become the world's 10th-largest economy.
ANA may outsource hotel management
All Nippon Airways Co.
, Japan's second-largest airline by fleet, said it's in talks with
Intercontinental Hotels Group Plc.
and other unidentified parties on managing its hotel operations.
The company is not planning to sell the hotels, said Rob Henderson, a spokesman for the Tokyo-based airline, denying an earlier report from the Sankei newspaper that the company may sell its hotel unit for about $892 million.
All Nippon Airways operates 33 hotels in Japan and two hotels overseas. The company has a long-term strategy of reducing its risk from holding real estate. In February, the airline sold its real estate unit to Orix Corp. Japan's biggest non-bank financial company.