---
FAST FACTS HAWAII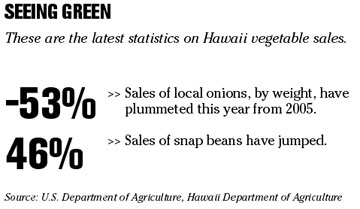 ---
HAWAII
Oahu company wins association's award
An Oahu-based company has received the Employee Stock Ownership Association's Award for Communications Excellence during a national conference in Washington D.C.
CHART, which stands for Comprehensive Health and Active Rehabilitation Training, won the award for effectively informing workers of an employee stock ownership plan. CHART became an employee-owned physical rehabilitation company five years ago. It has branches in Honolulu and Waipahu.
The company was chosen by a panel of five judges from the Employee Stock Ownership Association, which represents more than 750,000 employees at 1,300 ESOP companies.
NATION
Pipeline giant gets buyout offer
A group led by Richard D. Kinder announced a buyout offer yesterday valued at $22 billion for
Kinder Morgan Inc.
, parent of the pipeline giant he founded in 1997.
The deal, which includes the assumption of about $8 billion in debt, would be the largest leveraged buyout since Kohlberg Kravis Roberts & Co. bought RJR Nabisco in 1989 for $25 billion.
The offer by Kinder, a former president of Enron who was ousted after a dispute with Enron's founder, Kenneth L. Lay, is backed by a group of investors that includes Goldman Sachs, American International Group, the Carlyle Group and Riverstone Holdings. Kinder owns about 20 percent of Kinder Morgan.
Under the buyout proposal, shareholders of Kinder Morgan would receive $100 a share in cash, an 18.5 percent premium over the $84.41 closing price of Kinder Morgan's shares on Friday.
Microsoft's Ballmer will face investors
Microsoft Corp.
's Steve Ballmer is heading to Wall Street to meet with analysts and investors in an effort to blunt criticism that he's ignoring shareholders.
The chief executive officer of the world's biggest software maker will spend two days this week giving speeches and hosting small gatherings in an effort to persuade shareholders that his new spending plan will help bolster the stock price.
"He's not spending enough time listening to people in the capital markets," said Michael Holland, who oversees $4 billion as chairman of Holland & Co. and has owned Microsoft shares since he founded the firm in 1995. "What I want to hear is how much he listens. I want to see how well he does not being defensive and adversarial but being interested in hearing people."
Ballmer, who will host events with investors in New York tomorrow and in Boston the following day, has never done anything like this in his six-year tenure as CEO, spokesman Tom Pilla said. Investors want him to respond to calls to boost the stock by using Microsoft's $34.8 billion cash hoard to buy back shares.
WORLD
Japan jobless stays at 7-year low
Japan's unemployment rate was unchanged at a seven-year low, adding to evidence that improving job-prospects will spur spending and propel the world's second- largest economy to its longest expansion since World War II.
The jobless rate was unchanged at 4.1 percent in April for the third month in a row, the statistics bureau said today in Tokyo. The result was in line with the 4.1 percent median forecast of 39 economists surveyed by Bloomberg News.
The unemployment rate may fall as Japan's expanding economy creates jobs and an unprecedented wave of retirement shrinks the work force, said economist Takehiro Sato. Fewer workers and more jobs to fill are pushing up wages, lifting consumer sentiment and filtering into consumer spending, which accounts for more than half of the economy.
HP plans expansion all over Asia region
Hewlett-Packard Co.,
the world's second-largest personal-computer maker, plans to hire more people, set up offices and expand its distribution network in Asia as demand grows for its Pavilion and Presario computers.
"India, China as well as the young tigers in Asia: Sri Lanka, Bangladesh, Pakistan. These are the markets of the future," said Adrian Koch, an HP executive in Asia.
HP plans to sell its PCs in 50 more Chinese cities each year and increase the number of employees at its personal systems group business in China by 30 percent annually, from about 600 now, Koch said.
Court to rule on airline privacy
BRUSSELS, Belgium » A European court will rule today whether a European Union-U.S. deal for sharing information about trans-Atlantic airline passengers breaks EU data privacy laws.
The agreement compels European airlines to turn over 34 pieces of information about each passenger, including name, address and credit card details, within 15 minutes of departure for the United States.
Washington argues that the information is vital to combat terrorism and warned that airlines would face fines and a loss of landing rights in they did not comply.
If the EU's highest court rules the deal illegal, it could also force the European Commission to take legal action against airlines for handing personal passenger data to U.S. customs. The European Parliament asked the European Court of Justice to annul the treaty between the EU and Washington because the assembly lacks the power to block the agreement.
GE expects China sales to double
BEIJING »
General Electric Co.
expects sales in China to double in the next four to five years, while its Chinese researchers should play a growing role creating products for global markets, Chairman Jeff Immelt said yesterday.
Immelt also announced that he signed an agreement with the Chinese government to spend up to $50 million in China over the next five years developing more environmentally friendly technologies.