| | |
| --- | --- |
| | Island Mele |
---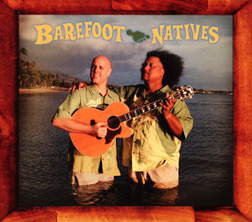 "Barefoot Natives"
Barefoot Natives
(Barefoot Natives)
The long-awaited debut album by Barefoot Natives -- Eric Gilliom and Willie K -- raises an obvious question: Will lightning strike twice for the Gilliom family? Gilliom's sister, Amy Hanaiali'i Gilliom, went from niche artist status to Hawaiian music star after she teamed up with Willie in the '90s. Will "Barefoot Natives" do the same for Eric?
The use of the phrase "native child" early in the album will catch the ear of anyone who recognizes it as the title of Amy's debut album, a sophisticated modern pop music project that was ignored by the public and the members of the Hawai'i Academy of Recording Arts alike. "Barefoot Natives" isn't pop and it isn't Hawaiian falsetto, but at a time when the term "maoli music" has become a buzz word in some circles, the Natives are exploring new musical horizons.
The duo opens strong with "Indigenous Nations," an expansive statement of contemporary ethnic identity written by Willie and performed in traditional Willie K style. The songs that follow include originals, island standards in English and Hawaiian, and pop chart oldies that are presumably the legacy of time spent as a Maui bar band.
"Ahe Lau Makani" and "Napua Lei Ilima" show that the Natives have a commitment to traditional Hawaiian music. "Home Away from Home" and "Mountain of Gold" display Willie's imagination and range as a songwriter; he even incorporates an unconventional but respectful treatment of "The Star Spangled Banner." A clean two-man treatment of "Back to Honopo," a Gilliom composition, will be welcomed by listeners familiar with Gilliom's previous recordings.
The Natives capture the emotion of "Ku'u Home O Kahalu'u," but a pair of pop chart oldies offers no new insights.
---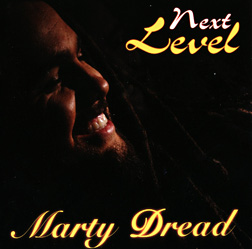 "Next Level"
Marty Dread
(DJ Shakin Melodiz)
Maui reggae veteran Marty Dread sings with a Jamaican-accented style that sounds like a conscious blending of Shaggy and Rayvon with a touch of Shinehead, but when it comes to lyrics, Dread is his own man. Of equal importance, his arrangements are strong throughout. All things considered, Dread sets a high standard for Hawaii's reggae and Jawaiian acts.
He opens with "No Mo' Slippah Pt. 2," an engaging sequel to a song on an earlier album. From there he gets into a variety of topics -- women who can dance, women who are promiscuous, the popularity of reggae, and a call to the people of Hawaii to stay off "ice."
"You Are the Church" reminds the listener that it isn't necessary to go to a church to pray. "Su-Lin" describes a relationship with a Chinese woman in entertaining, albeit stereotypical, terms.
"Cruisin'" shows Dread's skill as an arranger in using Smokey Robinson's 1979 hit as the foundation of a list of songs by other artists. Well produced and filler-free, Dread's album lives up to the promise suggested by its title.
---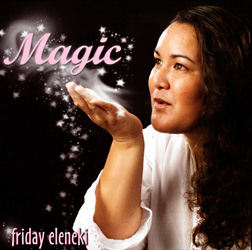 "Magic"
Friday Eleneki
(Lyri-Cool Productions)
Friday Eleneki made her debut on a compilation album. She now steps forward with an album of her own. All the songs are originals -- she wrote 'em, her producers did the arrangements. Several could be hits on "island music" radio.
Eleneki sings with a seductive sweetness. Better still, it doesn't sound affected. Her producers deftly blend light reggae-style rhythms with the time-tested chord progressions of early-'60s Top 40 pop. It's a winning formula, and the occasional use of ukulele or acoustic guitar adds a local ambience.
The title song is a perfect opening number. It shows off her voice and captures the ear with catchy hooks and romantic lyric images. The local rappers and pseudo-Jamaicans heard on later songs belong on another project, but Eleneki is impressive from start to finish.
John Berger
, who has covered the local entertainment scene since 1972, writes reviews of recordings produced by Hawaii artists. See the Star-Bulletin's Today section on Fridays for the latest reviews. Reach John Berger at
jberger@starbulletin.com
.