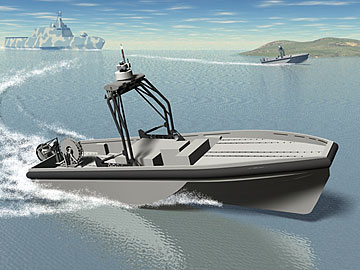 COURTESY NAVATEK LTD.
Navatek wins Navy contract
Honolulu-based Navatek Ltd. and national defense contractor General Dynamics Robotics Systems have won an $8.4 million Navy contract for two prototype unmanned boats based on a Navatek hull design. The boats, shown in an artist rendering above, are designed to carry sensors for the Navy's planned Littoral Combat Ship. Navatek President Steven Loui called the contract "the first real-life, mission-specific, military application of Navatek technology to emerge from our advanced ship research and development program."
---
Star-Bulletin Staff