| | |
| --- | --- |
| | Island Mele |
---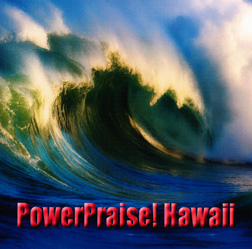 "PowerPraise! Hawaii"
PowerPraise! Hawaii
(PowerPraise Publishing)
Orlando Tumacdor and Rick Lopule are the foundation of PowerPraise! Hawaii, the contemporary Christian group that introduces itself here. Tumacdor is the group's writer and executive producer, Lopule provides the electronic music tracks; he also shares credit with producer/vocalist Jan Shima for the arrangements. Kanoe Gibson, Clint Torres, and Donny and Norris Alaiasa join Shima on vocals.
Unlike traditional hymns such as "Amazing Grace" or gospel classics like "(There'll Be) Peace in the Valley (For Me)," contemporary "praise music" emphasizes the lyric message rather than melody, conventional rhyming patterns, arrangements or hooks. An airy synth-track sound dominates here, along with a cheery up-tempo spirit reminiscent of the "Up With People" show of years back. The voices are the focal point as the group praises God and Jesus Christ while occasionally seeming to praise themselves for doing so.
Christians who are into the "worship team" approach to public worship will find their commitment to Christ reinforced by PowerPraise! Hawaii.
---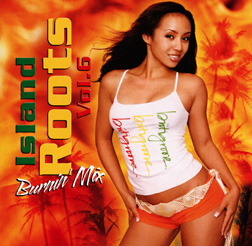 "Island Roots, Vol. 6: Burnin' Mix"
Various Artists
(Quiet Storm)
There was a time when anthology albums like this one were financial lifesavers for teens on a budget. If it contained enough of the songs you were looking for, you could get several of your favorites with one purchase.
So much for ancient history! These days, many whose wants exceed their budget burn what they want illegally, including anything of interest here.
The musical "roots" being showcased are those of Jamaica as interpreted by contemporary Jawaiian artists. Two notable exceptions are Aziel, who slips some Samoan vocabulary into "Bright Sunny Day," and O-shen, who uses Niugini pidgin on "Burn It Up." B.E.T., Ho'onu'a, Pati and Kanalo are among the other local hit-makers included.
Producers John Iervolino and Eric Lagrimas deserve credit for providing a bit of extra value with brief artists' bios. (Note, however, that Kanalo was a sextet, not a female duo, when it won KCCN/FM100's "Pride of the Islands" contest; the current Jenn "J-RoQ" Wright and Zaysha "ZZ Girl" Labrador partnership came much later.)
The primary incentive to buy, not burn, is the eye-candy factor provided by the cover model. The cover unfolds into a G-rated poster, reason enough for teenage males to buy, not burn.
---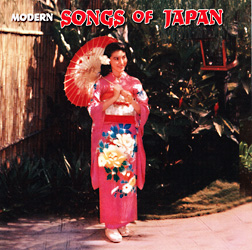 "Modern Songs of Japan"
Club Nisei
(HanaOla)
This is the second of two reissues of albums released by George Ching's 49th State Hawaii label during the 1950s. With the end of World War II in 1945, Japanese entertainers had resumed playing American pop music in Japan, and musicians of Japanese and Okinawan ancestry began recording Japanese hits for sale here.
Ching signed Club Nisei and recorded an assortment of Japanese pop hits and cross-cultural curiosities that featured Japanese vocalists singing English lyrics with heavy Japanese accents. Ching's recordings were out of print for almost 50 years, and their reissue on CD was welcomed by Japanese Americans who enjoyed them in the 1950s.
Would-be buyers should note that these recordings were released by HanaOla several years ago on two excellent anthologies, "Club Nisei" and "Club Nisei -- Encore," which contain extensive background information by annotator Billy Rose. Rose wasn't involved with the new reissues, and they don't have composers' credits. (Reissue dates for the two later Club Nisei albums have not been announced.)
John Berger
, who has covered the local entertainment scene since 1972, writes reviews of recordings produced by Hawaii artists. See the Star-Bulletin's Today section on Fridays for the latest reviews. Reach John Berger at
jberger@starbulletin.com
.