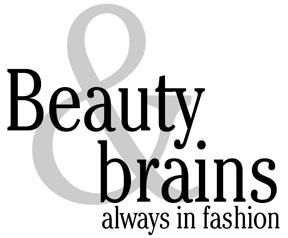 A model and entrepreneur instructs students on the finer points of style
IF PLAN A doesn't work, try Plan B.
That's what students in Honolulu Community College's Fashion Technology Program are doing after it was determined the hotel room they wanted for their annual fashion show had ceilings too low to accommodate both runway and the top of models' heads.
The show will now take place Saturday on the school's campus, in a European-style courtyard cafe setting with dinner at 6:30 p.m., catered by students from Leeward Community College's culinary department and HCC's cook's training program.
'SPECTRUM'
Honolulu Community College Fashion Technology Program dinner and 2006 student designer fashion show:
When:Boutiques from 5 p.m.; dinner at 6:30 p.m. show at 7:30 p.m. Saturday
Place:Honolulu Community College courtyard
Tickets:$30
Call:845-9203
The designers:Valerie Puanani Ching Pursel, Jessica Aguinaldo Corpuz, Katherina "Kasha" Curek, Heather Flores, Ruby Anne Gagarin, Taklai Melisa Li, Cathyrina Miyashiro, Heidi Spencer-Norris and Casey Torres
There's even a Plan C that calls for moving the fete into the school's cafeteria should it rain.
Being prepared for any snafu is just one of many lessons being instilled in the students by Tara Chanel Thompson, who learned the hard way during her journey from professional model to producer of fashion shows and other events. Thompson is owner of the Catwalk Co. and general manager/director of Pacific Expos, which presents many of the state's largest trade shows.
After starting part-time teaching four years ago by helping the students choose and coach their models, Thompson said she realized that wasn't enough to prepare them for the real world.
Thompson's Fashion Show Production class has become a hands-on endeavor that turns students loose in the community and gets them on the phone pricing rooms, meals, props and lighting and wrangling disc jockeys, entertainers and emcees before reconvening, reporting their findings and discussing their options.
"I want to get them used to relating with other people," she said. "I tell them, 'You're going to be in the world of business. It doesn't matter what business you're in -- marketing, retail, designing, special events -- whichever field you end up in, this class will teach you how to fit into the business world.'
"There are always a couple in class who say, 'I didn't know it would be so hard.' They have no idea what they're getting into."
BUSINESS PROFESSIONALS have also signed up for the class, having caught on to its practical approach to all aspects of event planning and as a source of executive polish. Thompson coaches her students in public speaking and presentation, something she also does on her own time, working with underprivileged youths.
While Thompson was lucky enough to learn social graces from her mom, she said she realized early, having grown up in Kam IV housing after moving to Hawaii from Samoa, that not everyone has that advantage. Her father died young, forcing her mother -- whom she cares for today -- to raise four children on her own, as best as she could.
"My mom was very proper. We would always get a new outfit once a month to wear to church on Sundays. I was always in dresses, never shorts. To this day, my preference is dresses. I only own one pair of shorts and two pairs of jeans that I never wear.
"As poor as we were, she made sure we matched. It was very simple. Our shoes matched. Our hair was always neat.
"Coming to Hawaii was a cultural shock. I had gone from attending a private, all-girl Catholic school to a public coed environment where students talked back to teachers."
By then her mom's lessons had already stuck, forever informing Thompson's classic, elegant and feminine sense of style. "My mother influenced who I am, what I am. She taught us to be humble. Know where you're from. Know your roots."
So although Thompson's had offers to teach elsewhere, she has a soft spot for HCC, in her old stomping grounds of Kalihi.
"I feel like my life has come full circle teaching at the school. I want to see these kids experience some of the things I did."
Thompson says she got into modeling "by accident," as a challenge after someone she doesn't want to name told her, "You'll never be a model. All you've got going for you is that long neck."
"So I thought, well, I'm going to go off and do this thing," she said. "I've been modeling over 20 years. I've seen (other models) come and go, and I'm still here."
HER CAREER took her to Paris, where she modeled for several wedding designers, German designers and the acclaimed Japanese designer Issey Miyake.
"I learned a lot while I was in Paris. I was like a sponge," she said.
Just as she learned Polynesian dance without formal lessons but through watching her sisters, she absorbed the art of lighting and staging by focusing on the action around her.
"It was like an assembly line. All I had to do was show up. It was like being a princess. You'd just stand there and they'd dress you, do your hair, your makeup," she said. "I kind of miss that. Here, I have to pull my own suitcase, bring my own shoes, my own makeup and everything I need to fix my hair, and get paid less."
She studied each production's visual and lighting cues, knowing exactly where spots fell to strike a pose, and learning how different designers used lighting and color for drama and "pop," separating her from the pack of models who simply showed up to walk.
"The rest of the models were in their own little world. Some liked TV, some liked print, but I really loved doing fashion shows. It's live, it's exciting. I wanted to be the best I could be, but that's impossible if you don't know what's going on around you."
Eventually, she returned home and, in addition to producing events, has worked as a dancer and choreographer on "One West Waikiki," several Japanese and Korean TV shows, and TV commercials. She's been an in-house model for St. John for eight years, and all the ladies who lunch recognize her as a runway fixture at weekend fashion shows.
"I was tempted to stay (in Paris), but I met someone and got married," she said. "I don't miss going back because life comes in stages. That was fun at the time, and now it's time for family.
"You have to move on to the next stage of your life, otherwise you never learn, you never grow. You just wake up one day and ask yourself, 'Has my life gotten any better from five years ago?' Sometimes the changes are not good, but things turn out fine if you make your choices and do things for the right reasons."
WHEN IT COMES to instilling these lessons into her youthful students, Thompson says the biggest difficulty is to get them to think beyond "me."
"When I model, my job is to make those clothes come alive. It's not about me. It's about the clothes, and I tell my students, 'It's not about you. It's about the clothes, the collection.'
"The No. 1 thing they have to do is to ask themselves: 'Who's your customer?' A lot of them are there for glamour. A lot of them only design for themselves, and I ask them, 'Are you going to buy your own clothes?'
"They all want it their way, and that's the challenge we have during the fashion show. We've got nine designers and nine totally different styles. They all want their own music, hair and makeup, but we cannot change those things every time the models come out.
"It's a challenge, but it all works out in the end. At the end the students are very happy and their parents are so proud, and that's basically what the show is for: to show the families what the students have been putting together, to give them the credit, because they work hard.
"I kick them a lot but they work hard. It's their moment."