---
FAST FACTS HAWAII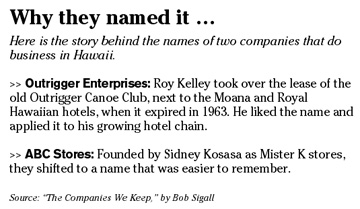 ---
NATION
Investor optimism drops to 5-month low
NEW YORK» Investor optimism about the outlook for U.S. financial markets fell in April to the lowest since November as rising oil prices raised concern about accelerating inflation, a
UBS AG
and
Gallup Organization
poll showed.
The monthly UBSGallup Index of Investor Optimism dropped to 63 in April from 79 a month earlier, UBS said. Investor sentiment has declined since January, when the index reached the highest since June 2004.
The UBSGallup April poll found that 45 percent of investors are optimistic about the outlook for economic growth, down from 50 percent in March. Confidence in the stock market's performance declined to less than 50 percent in April from "more than half" of respondents the month before, UBS said.
Forty-two percent of investors surveyed were pessimistic about inflation, up from 37 percent of respondents in March who said price increases would harm the investment environment in the U.S. This concern has resurfaced as oil prices rise, reducing investors' confidence in the outlook for the U.S. economy and investing, Anne Briglia, director of UBS Wealth Management Research, said in the statement.
The UBSGallup gauge reached a 2 1/2 year low of 34 in September as Hurricane Katrina intensified speculation that crude prices would remain high.
The survey of 802 random investors defined an investor as someone with total savings and investments of at least $10,000.
'Managerial neglect' put to test
It's easy to label a manager weak or underperforming. Measuring the true cost of the worker's neglect, however, can be nearly impossible.
Now, two industrial engineers from the University of Buffalo think they might have formulated a method to quantify "managerial neglect." Alfred Guiffrida, an adjunct instructor of industrial and systems engineering, and Rakesh Nagi, a professor of industrial and systems engineering, describe the method in the current issue of "The Engineering Economist."
The cost of managerial neglect is found by calculating the difference between returns from learning by repetition and the cost of not making improvements over time.
In the example of a hypothetical two-stage supply chain -- manufacturer to customer -- the Buffalo engineers showed that managerial neglect over three years would double costs incurred from untimely delivery of goods, inventory holding, production stoppage or other inefficiency.
In theory, Nagi said, a manager's efforts to improve a company's supply chain over 36 months would save 50 percent in costs incurred by inefficiencies in that chain, Nagi said.