PRICE AT THE PUMP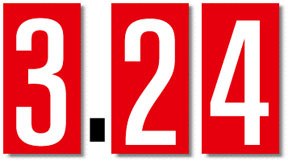 Hawaii's statewide average continues to lead the nation, 33 cents higher than the national average, according to AAA's Fuel Gauge Report.
Isle fuel costs headed again upward
GAS CAP: Expected to rise another 8 cents
>> A price cap compromise still eludes state legislators
Crude oil prices dipped yesterday but not enough to offset gains in the past week that are expected to drive up Hawaii's wholesale price caps on gasoline for a fourth straight week.
Price caps for next week are projected to rise about 8 cents, according to preliminary calculations by the Star-Bulletin.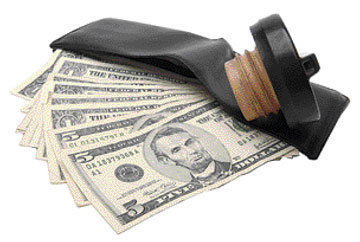 Meanwhile, state lawmakers appear no closer to reaching a compromise on the nation's only regulations on gasoline.
The hang-up is whether to keep the price caps on the books in a form that would have them reinstated if prices spiked excessively high.
At a confrontational, hour-long hearing yesterday, House members held firm in trying to have the price caps repealed immediately and instead adopt new reporting requirements that would force oil companies to disclose information on how prices are set.
Senate Consumer Protection Chairman Ron Menor, the author and main supporter of the price cap law, was equally firm that the caps should be kept as a "safeguard" against oil companies making excessive profits. Lawmakers have until Friday to reach a compromise, or the current law will remain in place.
"I think the Senate has really bent over backwards to try to address the concerns of the House," said Menor (D, Mililani). "I think the House just needs to carefully evaluate their position and see where we go from there."
He said he remains optimistic that a middle ground can be reached by Friday.
Rep. Kirk Caldwell, who spent most of the hearing verbally sparring with Menor, said his colleagues continue to have concerns over the complexity of the Senate proposal to have the caps temporarily reinstated under certain conditions.
"In some ways, (Menor) has put himself so far out on a limb, it's kind of hard to climb down at this point," said Caldwell (D, Manoa). "I get the feeling that perhaps he's digging in, and I don't want him to dig in. I would like for him to maybe look at another way to deal with this issue."
During the hearing, Menor accused Caldwell of "fear mongering" and of misrepresenting the Senate's proposal.
House members said the mechanism for allowing the caps to be reinstated -- if prices consistently climbed above hypothetical price caps -- is too complex and would likely lead to oil companies "gaming" the system, by setting prices high and then rolling them back to avoid having the caps reinstated.
Lawmakers agreed to keep working toward a compromise. The conference committee is scheduled to reconvene this afternoon.
Meanwhile, the expected increase in the new caps comes after crude oil prices hit record highs above $75 a barrel last week, driving up spot wholesale gas prices in three mainland markets upon which the price caps are based. Crude oil futures fell by almost $2 a barrel yesterday on profit-taking, but analysts said the decline was likely temporary.
Price caps have increased 41 cents in the past three weeks and are up 80 cents since reaching a 2006 low on Feb. 20.
By Monday, if wholesalers charge up to the maximum and dealers add a markup of 16 cents, retail prices for regular are expected to range from $3.44 a gallon on Oahu to $3.81 on Lanai.
Meanwhile, Hawaii's statewide average continues to lead the nation at $3.24 a gallon, 33 cents higher than the national average, according to AAA's Fuel Gauge Report. The next-costliest states were California ($3.12) and New York ($3.08).
---
The Associated Press contributed to this report.