---
FAST FACTS HAWAII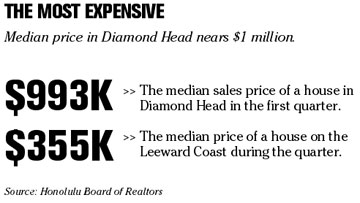 ---
[HAWAII INC.]
PROMOTIONS
»
Nagamine Okawa Engineers Inc.
has promoted
George Gutierrez Jr.
to associate. He will be responsible for project management and business development. He previously served as a project engineer.
» Bright Light Marketing Group has promoted Suzanne Watanabe to client services director and hired Suzana Rennie as administration director. Watanabe joined the agency in 2001 as an account executive. Rennie previously served as accounts payable/inventory manager of Yukon Fuel Co. in Anchorage, Alaska.
» The University of Hawaii Foundation has promoted Susan Lampe and Martha Hanson to associate vice presidents. Lampe has been appointed associate vice president for development. She will be responsible for managing unit and campus-based development staff and academic leadership. Hanson has been appointed associate vice president of communications and donor relations. She will be responsible for overseeing all forms of development communications.
» McNeil Wilson Communications has promoted Franklin Clay, Yvette Mackler and Sara Voelkel to account executive. All three work in the firm's travel and tourism division where they provide public relations support for clients.
ON THE BOARD
» The Hawaii TeleCommunications Association has elected
Dolly Samson
president of its 2006 board of directors. Other board members include
Joleen Damaso, Mike Brown, Shelby Ogasawara, Eric Wong, Derek Kato, Jamie Hatch, Ann Nishida
and
Pat Bustamante
.
» The Hawaii Building & Construction Trades Council has elected its officers for the 2006-2008 term: Allan Parker, president; Nolan Moriwaki, vice president; Gerald Yuh, recording secretary; Benjamin Saguibo, financial secretary-treasurer; Reginald Castanares, sergeant-at-arms; Thaddeus Tomei, trustee; Harold Bradshaw, trustee.
---
WORLD
Crude price touches record above $73
Singapore » Oil prices touched a record above $73 a barrel today amid concern about Iran's nuclear ambitions and declining U.S. gasoline stocks.
Light, sweet crude for June delivery, which became the front-month contract today, opened in electronic trading at a high of $73.50 a barrel -- setting an intraday record for a front-month contract on the New York Mercantile Exchange.
It later eased to $72.98 a barrel, down 71 cents from the contract's close yesterday, amid some profit-taking.
Yesterday, Hugo Chavez, president of Venezuela, one of the world's top oil producers, said oil prices would reach $100 a barrel should concern over Iran's nuclear weapons capability lead the United States to invade that Middle Eastern nation.
Pakistan will boost sugar production
Pakistan, Asia's third largest consumer of sugar, will produce 12 percent more of the sweetener this year after prices rose 45 percent and farmers increased sugarcane acreage, the U.S. Foreign Agricultural Service said.
Pakistan will produce 3.02 million metric tons of refined sugar in the marketing year that begins Oct. 1, up from 2.72 million tons in the previous year, according to a report by the U.S. embassy staff in Islamabad.
NATION
Halliburton's profit rises with oil demand
Halliburton Co.
, the world's largest oil-services company, said first-quarter profit rose 34 percent amid increased demand from customers seeking to boost the output of their oil and gas wells.
Net income was $488 million, or 91 cents a share, compared with $365 million, or 72 cents, the company said yesterday. Revenue rose 8.9 percent to $5.21 billion.
The demand for Halliburton's products, used to evaluate oil reserves and boost production, is rising along with the need for drilling rigs and other oilfield services. Producers are boosting their drilling to capitalize on high prices. Oil futures averaged 27 percent higher than last year during the quarter, and 21 percent more drilling rigs operated worldwide.
Airline revenues not rising fast enough
DALLAS » Travelers are boarding planes in increasing numbers and are paying more for tickets, boosting revenue at U.S. airlines, but the carriers continue to struggle with jet fuel prices that could be headed even higher.
Southwest Airlines Co., Continental Airlines Inc. and Alaska Air Group Inc. all said yesterday that their first-quarter revenue jumped by double-digit amounts, but only Southwest earned a profit.
Airline executives worry whether consumers facing $3 a gallon gasoline and higher utility bills will have enough left over to take airplane trips, especially with air fares rising.
Analysts still concerned about GM
DETROIT >>
General Motors
sharply reduced its loss in the first quarter, providing a much-needed breakthrough for a company battered by accounting missteps and doubts about the fate of its chief executive and of the automaker itself.
Investors pushed GM shares higher yesterday, but analysts expressed concern about GM's inventories, which are at higher-than-normal levels, and about the impact that rising fuel prices could have on the automaker's new sport utility vehicles and pickups, whose success is critical to its turnaround.
GM reported a first-quarter loss of $323 million, or 57 cents a share, compared with a loss of $1.25 billion, or $2.22 a share, in the period a year ago.
Google back in favor with investors
Google
returned to favor among investors yesterday as its profit for the first quarter increased 60 percent, well above expectations.
Three months ago, the company disappointed investors, even though its profit grew 82 percent, and its stock sagged. This time, Google's ascent was enough to satisfy.
"Investors, surprisingly, acted rationally this quarter and had low expectations," said Safa Rashtchy, an analyst at Piper Jaffray & Co. Google's stock increased about 8 percent in after-hours trading after the announcement, recouping its losses since the last earnings report.
The company's stock, which ended regular trading at $415, up $4.50, rose after hours to $448.31. It reached a high of $475.11 in January and was at $432.66 before its last earnings report, then fell back as far as $337.06 in March.
JP Morgan to settle IPO lawsuit
NEW YORK »
JP Morgan Chase
said yesterday that it would pay $425 million to settle its part of a class-action lawsuit that contends that dozens of banks cheated investors out of hundreds of millions of dollars from initial public offerings during the 1990s market boom.
JP Morgan is the first to settle of the 55 investment banks named as defendants, and its agreement may prompt other Wall Street firms to follow. Morgan Stanley, Credit Suisse and Goldman Sachs are among largest investment houses involved in the case.
But with only a small fraction of the overall damages at stake, JP Morgan's eagerness to settle early on may reflect the lessons learned last year from paying $2 billion, the most of any bank, as the last to resolve a class action stemming from the collapse of WorldCom.
MediaNews offers to buy 4 papers
LOS ANGELES »
MediaNews Group Inc.
has offered to buy three
Knight Ridder Inc.
newspapers in California and one in Minnesota for as much as $1 billion, according to a published report yesterday.
Completing a deal with McClatchy Co., which is buying all of Knight Ridder, would give MediaNews a controlling interest in California's San Jose Mercury News, the Contra Costa Times and the Monterey County Herald, as well as the St. Paul Pioneer Press in Minnesota, according to the Los Angeles Times, which cited people familiar with the talks.