---
FAST FACTS HAWAII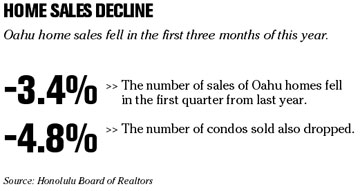 ---
HAWAII
Ship Pride of Hawaii on its way to islands
NCL Corp.
, parent company of Norwegian Cruise Line, took delivery yesterday of its third U.S.-flagged cruise ship, the Pride of Hawaii, at a ceremony in Emeshaven, Netherlands.
The 93,500-ton vessel will join the Pride of Aloha and Pride of America in NCL's interisland fleet. It can carry more than 2,400 passengers and a crew of more than 1,000.
The company said yesterday the Pride of Hawaii will first sail to Baltimore, arriving at the end of the month, then travel to inaugural events in San Francisco and Los Angeles. It will arrive in Hawaii with a stop on Kauai on May 28, sail to Oahu on June 3 and begin service on June 5.
NATION
Fuel prices bedevil AMR earnings
American Airlines, the nation's biggest carrier, sold more tickets to passengers who paid higher fares, but its parent company still lost money in the first quarter because the revenue gains were wiped out by sharply higher fuel prices.
Even before AMR Corp. announced yesterday that it lost $92 million in the first quarter, American raised fares again by $10 per round trip and decided to mothball 27 of the worst gas-guzzlers in its fleet.
AMR shares rose 92 cents, or 3.9 percent, to close at $24.74 on the New York Stock Exchange. They have ranged from $9.80 to $29.14 over the past 52 weeks.
Competition weighs on Intel
SAN FRANCISCO »
Intel
, accustomed to riding high, is getting more practice in delivering bad news.
Intel, the world's largest chip maker, reported a sharp decline in quarterly profits yesterday in the face of stiff competition from Advanced Micro Devices and a general slowdown in the personal computer market that caused inventories to swell.
The 38 percent profit decline, reported after regular trading, was Intel's biggest in four years, and its revenues fell for the first time in 12 quarters.
Autodesk, Microsoft lose Texas patent case
DALLAS » A federal jury in East Texas returned a $133 million verdict against
Microsoft Corp.
and Autodesk Inc. yesterday for infringing on two software patents owned by a Michigan technology company.
The lawsuit, filed in 2004 by z4 Technologies of Commerce Township, Mich., claimed Microsoft and Autodesk used two z4 patents in their Office and AutoCad software programs without paying royalty fees.
After deliberating for 19 straight hours, jurors agreed, ordering Microsoft to pay $115 million and San Rafael, Calif.-based Autodesk $18 million.
iPod, Macintosh sales boost Apple earnings
Apple Computer Inc.
said second-quarter profit rose 41 percent, buoyed by rising sales of iPod music players and Macintosh personal computers.
Net income rose to $410 million, or 47 cents a share, from $290 million, or 34 cents, a year earlier, Cupertino, Calif.- based Apple said yesterday. Sales increased 34 percent to $4.36 billion in the period ended April 1.
Shares of Apple jumped after the report on relief that the company's earnings weren't held back by slowing iPod growth and the switch to Intel Corp. chips in the Mac.
WORLD
China's economy grew 10 percent
China's government said a surge in investment that propelled first-quarter economic expansion of 10.2 percent needs "attention," suggesting it will act to cool lending in the world's fastest-growing major economy.
Fixed-asset investment in urban areas rose 29.8 percent in the quarter from a year earlier, the statistics bureau said today. That exceeded the government's 18 percent target for 2006.
"There are prominent problems that call for our attention, such as rapid growth of investment in fixed assets and of bank loans," Zheng Jingping, a bureau spokesman, said.
Premier Wen Jiabao said last week he wants to curb spending on factories, which has caused oversupply of goods in China and pushed global commodities prices to records. The government is seeking to avoid a sudden slowdown in China, the world's biggest market for steel and second-largest oil user, by shifting its focus to raising incomes and consumer spending.
Yahoo helped put man in prison
BEIJING >>
Yahoo Inc.
turned over a draft e-mail from one of its users to Chinese authorities, who used the information to jail the man on subversion charges, according to the verdict from his 2003 trial released yesterday by a rights group.
It was the third time the U.S.-based Internet company has been accused of helping put a Chinese user in prison.
In other news ...
» Chinese state-controlled oil company CNOOC Ltd. said today that it completed an agreement for a 45 percent stake in a Nigerian oil field, the firm's first major investment since last year's failed bid to take over
Unocal Corp.