| | |
| --- | --- |
| | TheBuzz |
---
Former isle broadcaster ventures into podcasting
LONGTIME Hawaii and Japan broadcaster Kamasami Kong is recasting his personal business model from broadcasting to hundreds of thousands of people, to podcasting -- to one person at a time.
Many radio stations aren't so much broadcasting to the masses anymore, as they are "narrowcasting" to specific audiences.
Kong, aka Robert Zix, still does radio and television, but is also launching a podcast in conjunction with "Metropolis" magazine, the largest English-language magazine in Japan.
"Radio broadcasting is not what it used to be, so I couldn't depend on that as a secure source of income," he said.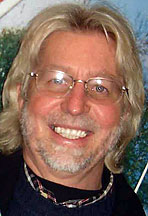 Kamasami Kong:
Starting a podcast with large Japan magazine
Kong lost his Osaka-FM radio show after 8 1/2 years when his major sponsor -- the financially struggling
Mitsubishi Motors Corp.
-- withdrew from the show last year. He moved to Tokyo to work at Tokyo-FM; while he still gets air time there, it has been cut back.
Development of MP3 players and iPods and satellite radio had the usual suspects ringing the death knell for terrestrial radio. It is still alive, but increasing numbers of people are toting around electronic devices they have programmed with their own content choices.
In Japan and other places where huge numbers of people travel by subway or train, radio reception is often bad or nonexistent, Kong observed. "When you see white earphones, those people are not listening to the radio anymore. White earphones are ubiquitous here in Tokyo."
He looked into podcasting, but realized a music show would force him to pay "huge music rights," so he needed another form of content.
"So I was reading this magazine one day and it suddenly dawned on me, 'here's the content I need, why not try to partner with this magazine and try to create a podcast about Tokyo?'"
He pitched the publisher and suggested a revenue-sharing arrangement, and now the venture is forging ahead.
Former local musician and flight attendant Wesley Stockstill, now regional manager for American Airlines in Tokyo, signed up for a $10,000-a-month sponsorship deal and Kong has other interested parties with two sponsorship pukas left.
Kong also will write a "three-dot, name-drop column for the weekly magazine in addition to the weekly podcast, which will be available on the magazine's Web site each Thursday.
"Metropolis" magazine is also "the No. 1 magazine sent out by companies who are having people come over here, so it's sort of an introduction (to Tokyo life)," he said.
He is also working a deal with hotels so that each time a room confirmation is sent, "they'll send out a link to this podcast, so their incoming people can hit the ground and know where to go, what to eat, what to expect."
The idea is also being exported, via Kong, to Hawaii.
He and Advertising Associates International LLC owner Karl Schweitzer are developing a joint venture.
The 50 Waikiki hotels served by Hawaii Visitor TV, affiliated with Advertising Associates, will be offered free podcast time. "The hotels supply the copy and Kong will supply the professional voice talent," he said.
Content also would be supplied by HVTV, which could include an exclusive golf feature starring David Ishii. The podcasts also will be pitched to HVTV's advertisers, including restaurants, spas, shops, activities and attractions, said Schweitzer.
Kong hasn't abandoned broadcasting, though.
His show on GyaO-TV, "Premium Nights" sponsored by the Cotton Club nightclub in Tokyo, is distributed via cable in Japan. "It's basically talk and information about what's happening at the Cotton Club. He recently interviewed The Funk Brothers, a club-headlining band that backed years worth of legendary hits for Motown Records.
Kong has a show on Tokyo-FM during which he regularly interviews visiting Hawaii celebrities and is in development on other shows for Tokyo-FM and for Maui-based Visionary Related Entertainment LLC.
Kong is developing "multiple shows for our stations in Honolulu," said John Detz, president and general manager. The shows are slated to roll out in the beginning of May, once technical issues are worked out.
Kong was the original host of "The Hawaiian Moving Co." TV show in the late 1970s when it was basically a music and dance show filmed in Waikiki discos. Yes, his blond hair was longish and parted down the middle in those days and he probably wore Angel Flights too.
Nowadays, he hosts "Hawaii Night" at the Velfarre nightclub in Roppongi, the nightclub district. Every two months, the club brings in halau to teach clubgoers basic hula moves, and people practice the new moves to dance music with the mirrored ball, disco lights and smoke and snow effects pumping.
Video footage from Velfarre's "Hawaii Night" may surface on a local TV station during sweeps.
"It's out of this world," Kong said, acknowledging that it is a long way from traditional hula, but it is still exposure to hula, nevertheless.
"Some of these girls will spend $2,000 in U.S. dollars to learn one song" in private lessons, Kong said.
Erika Engle
is a reporter with the Star-Bulletin. Call 529-4302, fax 529-4750 or write to Erika Engle, Honolulu Star-Bulletin, 500 Ala Moana Blvd., No. 7-210, Honolulu, HI 96813. She can also be reached at:
eengle@starbulletin.com