| | |
| --- | --- |
| | Island Mele |
---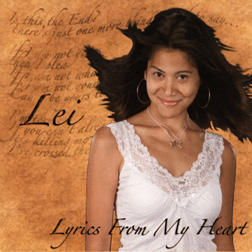 "Lyrics From My Heart"
Lei
(Poly Tri)
Lei Kelikiki and single-monikered Shaneymon are the creative duo responsible for this highly commercial slice of mainstream local pop. She's the songwriter and voice. Shaneymon, gender unspecified, is her co-producer. With no other performance credits provided there's no way to tell if the two created all the music tracks, but someone did a good job.
Kelikiki and Shaneymon emphasize Jamaican rhythms on the first few songs and then slow things down and shift to local pop. Kelikiki handles both styles well. Her voice has a sexy tone that doesn't sound forced or phony. She is also an accomplished contemporary lyricist who clearly understands the techniques of rhyme and meter. Solid rhythms and imaginative melodic embellishments enhance her performance.
Two songs written by other artists fit in well, but two of her originals fall short. "Follow Him" borrows enough from "Unconditional Love," a modest hit for Donna Summer in 1983, that Kelikiki should have acknowledged the writers of the older song in the credits. The presence of a generic faux-Jamaican rapper on "Miss Manipulator" diminishes a second otherwise praiseworthy song.
---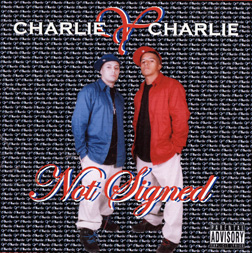 "Not Signed"
Charlie Y Charlie
(The Room)
Carlos Lopez and Charles Lopez cover all the topics usually addressed in contemporary hip hop with the "18 tracks of realism" on this polished debut album. They're not related, but both are of Puerto Rican ethnicity, and they rock the mic in fluent Spanish as well as English. Several tracks have good Latin dance rhythms and merit play by Hawaii's Hispanic radio programmers.
The duo shares the spotlight in expounding on their determination to succeed in the music business, their sexual prowess, their appreciation of female beauty and their stature as two guys who take no disrespect from anybody. Some of the lyric images are one-size-fits-all, but the duo succeeds in personalizing most of them.
"If Puerto Rico Was the World" approaches a familiar premise from a different direction. "Mililani" adds hot Latin instrumentation to an age-old hapa-haole fantasy. Remember Kid Frost's epic "East Side Story," or Ray Barretto's 1963 cross-over hit, "El Watusi?" There's some of that type of thing here.
Although they're clearly pros, Charlie y Charlie don't take themselves too seriously. They announce on the intro track that they're looking for a deal with a major label, and that the title of their next album will be "Signed" if they get it and "Still Unsigned" if they don't.
DJ ICKY gives the duo solid bi-cultural musical support. The only questionable element is the duo's use of the "N-word" when referring to each other.
---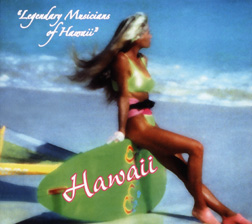 "Hawaii: Legendary Musicians of Hawaii"
Various Artists
(M&H Hawaii)
Here's another local anthology that offers buyers much less than it should. Some of the 17 vintage recordings are beautiful -- the hapa-haole jazz numbers in particular -- but there's very little here that a tech-smart music lover can't get from an illegal download. Some of the 44 musicians and vocalists on various tracks qualify for the generic accolade "legendary": Mahi Beamer, Jerry Byrd and Nina Keali'iwahamana, to name three. Others are obscure studio musicians or artists of unknown provenance. Title aside, producers Michiko Urata and Kazue Kurebayashi also don't mention when these recordings were made. Several of the artists are dead; judging by the photos it seems these sessions may date from the mid-1990s.
There must be great stories about the circumstances that brought these combinations of artists together, but they're not mentioned. Nor is there any indication if this is a reissue or the first-time release of archival material.
M&H Hawaii
P.O. Box 325
1164 Bishop Street
Honolulu HI 96813
John Berger
, who has covered the local entertainment scene since 1972, writes reviews of recordings produced by Hawaii artists. See the Star-Bulletin's Today section on Fridays for the latest reviews. Reach John Berger at
jberger@starbulletin.com
.