---
FAST FACTS HAWAII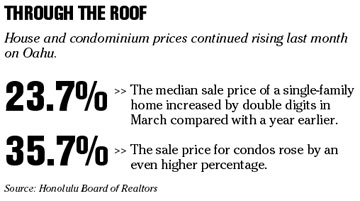 ---
HAWAII
Conference will discuss business of health care
Doctors, hospital administrators, lawyers, financial accountants and technology consultants will convene at Hilton Hawaiian Village tomorrow and Friday for a two-day annual conference of the Healthcare Financial Management Association's Hawaii chapter.
Panelists will discuss topics such as public reporting on health-care quality, information technology and the capital markets' views on health-care financial planning.
People who cannot attend in person can opt for teleconferencing registration. More information is available at www.hfmahawaii.org.
[HAWAII INC.]
PROMOTIONS
» Spa Moana at the Hyatt Regency Maui has promoted
Amy Carpenter
to assistant spa manager. She previously served as an associate/spa reservations agent.
» The Ritz-Carlton Club has appointed Jeffrey Berger Kapalua Bay sales and marketing director. He will be responsible for designing and implementing sales and marketing initiatives. He has been with the company since 2000.
» Communications Pacific has promoted six executives. Stella Kimura has been appointed chief financial officer. Barbara Heckathorn, Cindy McMillan and Jackie Smythe have been promoted to senior vice president. Howard Daniel and B.J. Whitman have been promoted to vice president.
» Clear Channel Radio Hawaii has promoted Preston DeCorte to KSSK FM 92.3/KSSK AM 590 promotion assistant/ event coordinator. He will be responsible for updating and managing promotional calendars, securing, managing and awarding contest prizes, designing and updating station Web pages and facilitating station events in the community. He most recently served as assistant producer for the Perry & Price Saturday Morning Show.
» Goodwill Industries of Hawaii has promoted Dan Buron to chief operating officer. He will be responsible for overseeing the agency's human services program. He has been with the company for three years.
» Bishop Museum has promoted Blair Collis to senior director of sales and marketing. He previously served as director of Bishop Museum Press. Wes Chong has been appointed sales director. He has over 20 years of experience in the industry. Naoko Komiya has been appointed Asia Pacific marketing manager. She will be responsible for the development and management of the museum's Asia Pacific tours, among other things. Patti-Jo Chong has been appointed marketing and public relations director. She previously served as general sales manager at Sports Radio KKEA 1420 AM. Ron Cox has been named press manager. He will be responsible for the daily operations of Bishop Museum Press.
» First Magnus Financial Corp. has appointed Karen Casil chief operating officer and promoted Andrew Kim to production manager. Casil will be responsible for increasing operational efficiency and evolving the company's business plan. She replaces Robert Boone. Kim will be responsible for developing new strategies to increase productivity and profitability. He previously served as an account executive.
NATION
Refunds offered for blocked e-mails
PHILADELPHIA »
Verizon Communications Inc.
is proposing refunds to Internet customers who found legitimate e-mail from friends and businesses blocked by the company's spam filters.
In announcing a tentative settlement of a class-action lawsuit, both companies said Verizon has since refined its junk e-mail blockers to reduce such mistakes.
Verizon had blocked e-mail altogether from certain overseas Internet service providers -- mostly from Europe and Asia -- and failed to properly handle complaints, said Philadelphia attorney Michael Boni.
Blockbuster copied Netflix, suit says
Netflix Inc.
, the largest mail-order movie-rental service, accused
Blockbuster Inc.
of illegally copying its method of letting customers order videos over the Internet.
Blockbuster, the world's largest video-rental chain, introduced an online service in August 2004. Netflix said in a lawsuit filed yesterday in San Francisco that the new service infringes patents for allowing subscribers to create and update personal lists of movies they want to order.
Blockbuster is "copying Netflix's method of sending DVDs to subscribers based on ranked order of titles in their queue," the lawsuit says. Both companies let customers order DVDs from a Web site, keep three at a time, and return them by mail.
Spitzer sues another pop-up firm
ALBANY, N.Y. » New York's attorney general sued another Internet pop-up advertising company yesterday, accusing it of secretly installing malicious programs on personal computers and sending ads through "spyware" that is already installed.
Eliot Spitzer said Direct Revenue LLC has installed millions of pop-up ad programs that also monitor the Internet activity of users. He asked a state court to stop the practice.
Spitzer, who is seeking the Democratic nomination for governor this year, already has sued one company on allegations that it installs spyware and adware -- software that can be downloaded onto personal computers generally without the computer user's full knowledge.
WORLD
Prison sought for Skandia's CEO
STOCKHOLM, Sweden » A prosecutor asked a court yesterday to sentence Swedish insurer Skandia's former chief executive to up to six years in prison for fraud, as a trial involving one of Sweden's biggest business scandals came to a close.
Lars-Eric Petersson, who was fired in April 2003, acted "completely disloyally" toward Forsakrings AB Skandia by abusing his position to hand out large bonuses and pensions to himself and other executives without board approval, prosecutor Christer van der Kwast said.