PRICE AT THE PUMP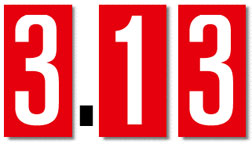 This gasoline cost would be the highest since the spike after Hurricane Rita
Gas price jump expected
The cost will likely increase 13 cents a gallon next week
Retail gas prices could go more than a dime above $3 next week as wholesale price caps on gasoline are forecast to reach their highest points since October, when Hurricane Rita damaged oil-producing facilities in the Gulf Coast.
Price caps, which reflect trends in three key mainland oil markets, are projected to increase by 13 cents next week, according to Star-Bulletin calculations.
The increase could push the statewide average to about $3.13 a gallon. Yesterday's statewide average for regular was $2.96 a gallon, about 38 cents higher than the national average reported by AAA's Fuel Gauge Report.
Actual price caps are published every Wednesday by the Public Utilities Commission.
Meanwhile, the fate of the gas cap is likely to come down to the final days of the legislative session.
House lawmakers have amended a Senate measure to include their proposal for suspending the caps this year in place of oversight measures aimed at ensuring fair pricing by oil companies. The House Finance Committee has a hearing scheduled for today on the measure, Senate Bill 3186, House Draft 1.
Senate Consumer Protection Chairman Ron Menor, chief author of the gas cap, has criticized the House for caving to political pressure and reversing its position on the gasoline pricing regulation. He has said the House proposal "has no teeth" and would do little to help consumers find out what goes into the cost of gasoline.
The Senate has advanced a measure by Menor (D, Mililani) that would suspend the gas cap but have the Public Utilities Commission continue calculating the price ceilings using a revised formula. Regulations would automatically be put back in place for two weeks if wholesale prices rose above the hypothetical caps for two straight weeks.
That measure, House Bill 3115, Senate Draft 1, passed out of the Senate Ways and Means Committee last week by a 9-2 vote. Republican Sens. Fred Hemmings (R, Lanikai-Waimanalo) and Sam Slom (R, Diamond Head-Hawaii Kai) voted against the proposal, saying they disagreed with the notion of keeping the price caps alive in any form.
The full Senate is expected to vote on the proposal this week and send it to the House for consideration. House leaders have said they are studying the proposal.
If no compromise is reached, the current price cap law would remain in place.
The law sets a base line for Hawaii prices based on a five-day average of spot wholesale gas prices in the Gulf Coast, New York and Los Angeles. Fixed charges are added to account for oil companies' overhead and the additional costs needed for shipping and storage of gasoline for neighbor islands.
Spot prices in the three target markets track closely to crude oil prices, which made solid gains last week on supply concerns linked to U.S. gasoline inventories, which have been falling ahead of the U.S. summer driving season, when demand peaks.
The base line for the price caps next week is forecast to be around $2.03, the first time it has been above $2 since the week of Oct. 10.
Retail prices are projected to range from $3.07 a gallon for regular on Oahu to $3.44 on Lanai. Estimates assume wholesalers charge up to the maximum allowed, and include an assumed dealer markup of 16 cents.
Star-Bulletin projections are based on a four-day average of spot prices listed by Bloomberg News Service, which vary slightly from benchmarks posted by the Oil Price Information Service, or OPIS. The Public Utilities Commission calculates price caps using a five-day average of OPIS benchmarks.
---
The Associated Press contributed to this report.