BOOKS
Authors promote island tales
Seven gals in a canoe, paddling for redemption. Four gals on the Lurline, making music and getting into trouble.
Two newly released novels explore a woman's perspective on friendship and adventure, in different ways. But as it happens, both authors will be making appearances next week.
"The Last Full Measure"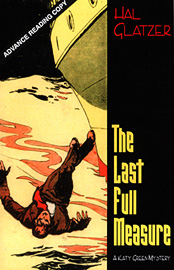 by Hal Glatzer
(Perseverance Press)
Paperback, $13.95
This is the third in Glatzer's mystery series centered on jazz musician Katy Green. All three are set in the 1940s, one in each of his hometowns -- San Francisco, New York and Hawaii.
This latest puts Green on the Lurline with an all-girl band, the Swingin' Sarongs, headed for Honolulu. They stumble upon murder, of course, but Glatzer has also invested his campy tale with a laundry list of standard-issue, well, issues: Liliuokalani and the overthrow, Pearl Harbor and prejudice against the Japanese, lost Hawaiian artifacts, the Big Five, "surf-riding" ...
Meet the author: Glatzer will sign his book from 2 to 4 p.m. tomorrow at Barnes & Noble Kahala Mall and will speak at 6:30 p.m. Monday at Kaneohe Public Library.
"The Seven Orchids"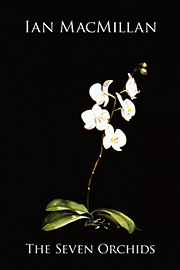 by Ian MacMillan
(Bamboo Ridge)
$15
The women of this tale are in self-imposed exile on Molokai, facing personal issues from extreme shyness to suicidal depression. Their link is a daily canoe paddle and a rather unfocused desire to join the Na Wahine O Ke Kai race.
A sense of purpose crystallizes for each of them when the central character, Danielle (personal issue: alcoholism), discovers an old koa canoe hidden beneath seven orchid plants and other overgrowth on her father's land. The women embrace the sad, romantic history of this vessel, and in restoring it and taking it into the waves, each of the seven reclaims her soul.
MacMillan skillfully weaves together his story's many threads, building to the drama of the channel crossing on race day.
Meet the author: MacMillan will read from "Seven Orchids" at a book launch, 7:30 p.m. Wednesday at the Hawaii Institute of Geophysics Auditorium, University of Hawaii-Manoa. Reception begins at 7 p.m. Call 626-1481.