---
FAST FACTS HAWAII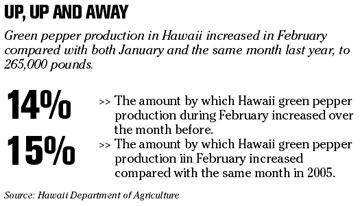 ---
[HAWAII INC.]
NEW JOBS
»
Hawaiian Airlines
has promoted
Rick Peterson
to e-commerce vice president. He previously served as senior director of e-business and marketing programs. He joined the company in 1987 as director of financial analysis.
» Prudential Advantage Realty has appointed Sheri Kajiwara marketing director. She will be responsible for heading the marketing efforts of the company both locally and nationally. She previously served 12 years in the administrations of three Honolulu mayors as a community relations specialist. Prudential Advantage also has appointed Jennifer Shishido escrow manager. She previously was with Title Guaranty Escrow & Title Services.
» Aina Nui Corp. has appointed Stephen Kelly manager of entitlements and infrastructure. He will be responsible for the development and entitlement process with Kapolei as Oahu's next major job center. He previously worked for Group 70.
» NorthStar Alliance has promoted Audrey Foster to wholesale account executive. She will be responsible for managing and servicing mortgage broker sales. She has 30 years of executive experience in the financial industry.
» Herum Crabtree Law Firm has hired Laurie Ann Wong Hodges as an associate attorney. She will be responsible for civil litigation, estate planning, and business law and transactions. She is a member of the California State Bar and San Joaquin County Bar Association.
NATION
Google puts ads within local maps
MOUNTAIN VIEW, Calif. »
Google Inc.
started displaying ads yesterday within its local maps as the online search leader tries to find more ways to make money from the free services it has been introducing.
Google already displays some text-based ads to the side of maps. The new ads will show up as part of balloons that float over the map itself and will also carry a small image -- a hotel, for instance, can display a tiny shot of its pool.
The new ads will appear only if a search request mentions a product, service or specific business name, said Dominic Preuss, a company product manager for local advertising.
Google doesn't plan to display the ads when a user is looking up an address or searching for driving directions, Preuss said.
Best Buy earnings grow 13 percent
MINNEAPOLIS »
Best Buy Co. Inc.
, the nation's largest consumer electronics retailer, said fourth-quarter profits grew 13 percent as customers spent more on big-ticket items like flat-panel televisions, digital music players and laptop computers.
Best Buy said yesterday that earnings for the quarter ending Feb. 25 rose to $644 million, or $1.29 per share, from $572 million, or $1.13 per share, the previous year. Sales totaled $10.69 billion, up 16 percent from $9.23 billion a year earlier and topping the consensus target of $10.53 billion. Sales at stores open at least 14 months grew 7.3 percent.
WORLD
Japan's jobless rate lowest in 7 years
TOKYO » Japan's jobless rate fell to the lowest in more than seven years, adding to expectations workers will drive the economy toward its longest period of expansion since World War II.
Unemployment fell to 4.1 percent in February from 4.5 percent the month before, the biggest monthly drop ever, the statistics bureau said today in Tokyo. A separate report showed household spending declined from the previous year.
Improved job prospects, wages and family asset wealth are spurring demand in the world's second-largest economy. Japan's economic recovery is different from those of the past because it's being driven by domestic demand rather than exports and government spending.
Nasdaq drops bid for London exchange
LONDON »
Nasdaq Stock Market Inc.
abruptly dropped its 2.4 billion pound ($4.2 billion) bid for
London Stock Exchange PLC
without explanation on Thursday, sending shares of the British stock market operator sharply lower.
New York-based Nasdaq said in a statement that it reserved its right to make another bid for the LSE within the next six months if the London exchange's board agreed to an offer or if a rival bidder emerged. The company said it had nothing to add to its brief statement.
The LSE also had no comment. Nasdaq's decision was the latest in a long line of failed bids for the LSE.
A person familiar with Nasdaq's bid who asked not to be named because of the fluidity of the situation said Nasdaq had wanted to proceed with an approach but felt the LSE's share price had become overvalued.
Philippines' tourism growth slowed in '05
MANILA » The Philippines' tourist arrivals rose at a slower pace last year than in 2004, as growth from two of the country's biggest markets -- the U.S. and Japan -- slowed to less than half that of the previous year.
Overseas visitor arrivals rose 14.5 percent to 2.29 million in 2005, compared with a 20 percent increase in 2004, the Department of Tourism said.
Arrivals from the U.S., the nation's biggest source of tourists, grew 10.5 percent to 478,000, compared with a 23 percent gain the year before. Arrivals from Japan grew 8.7 percent to 415,000, compared with an 18 percent gain in 2004.
Tourism may boost economic growth in a nation that had a per capita income of $983 in 2004. Revenue from tourists totaled $2.03 billion in the 12 months to April last year.