---
FAST FACTS HAWAII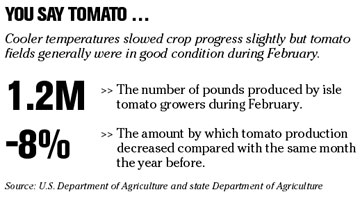 ---
HAWAII
Hawaiian Air adds flights to Kauai, Maui and Big Isle
Hawaiian Airlines
has added an additional evening flight to its interisland daily schedule for each of the three major neighbor islands.
The added flights for Lihue, Kauai; Kahului, Maui; and Kona on the Big Island take effect June 9. The extra flight for Hilo on the Big Island goes into effect June 30.
Here are the additional flights:
» Lihue -- Leave Honolulu at 8 p.m. and arrive in Lihue at 8:37 p.m. Depart Lihue at 9:05 p.m. and arrive in Honolulu at 9:34 p.m.
» Kahului -- Leave Honolulu at 8:05 p.m. and arrive in Kahului at 8:42 p.m. Depart Kahului at 9:10 p.m. and arrive in Honolulu at 9:44 p.m.
» Kona -- Leave Honolulu at 7:45 p.m. and arrive in Kona at 8:28 p.m. Depart Kona at 8:58 p.m. and arrive in Honolulu at 9:38 p.m.
» Hilo -- Leave Honolulu at 7:25 p.m. and arrive in Hilo at 8:16 p.m. Depart Hilo at 8:43 p.m. and arrive in Honolulu at 9:30 p.m.
NATION
Ex-KPMG partner pleads guilty
NEW YORK » A former KPMG partner pleaded guilty in the KPMG tax shelter fraud case today, admitting he helped rich people escape millions of dollars in taxes by helping them create fraudulent documents and sham companies.
David Rivkin entered the plea in U.S. District Court in Manhattan. He is among 19 people the government has charged with conspiracy for allegedly engineering a massive fraud through accounting firm KPMG LLP.
Rivkin admitted that he conspired with others between January 1999 and May 2004 to prepare and execute false documents so that clients could file false tax returns.
He also admitted that he took steps to conceal the existence of fraudulent tax shelters from the Internal Revenue Service and avoided registering the shelters with the IRS.
PC growth rate expected to slow
FRAMINGHAM, Mass. » The personal computer market's rapid growth will slow in the next few years because a recent rebound in computer replacements has left many customers with systems that won't soon need replacing, according to a forecast today from a technology research firm.
IDC said it expected a shift from a 15 percent annual growth rate in the past two years to around 10 percent over the next few years.
Loverde said the cyclical slowdown in replacements will be partially offset by three recent trends that are expected to continue the next few years: more sophisticated portable computers, reduced computer prices, and growth in developing countries.
Boeing Co. to build stretched 787 jetliner
CHICAGO »
Boeing Co.
, the world's second- largest commercial-aircraft maker, will build a stretched version of its 787 jetliner that seats about 300 passengers, spurred by demand from customers including Emirates airlines.
"It's not a matter of if, but when we are going to do it," Michael Bair, head of Boeing's 787 program, said today on a conference call with reporters. "We now have three versions and there have been a few customers, most notably Emirates, that have asked us to look at a stretched version with roughly 300 seats."
The stretched 787 would be called the 787-10 and enter service in 2012, Bair said.
Boeing is counting on the fuel-efficient 787 Dreamliner to win back dominance of the $60-billion-a-year jetliner market from Airbus SAS.
WORLD
Malaysia Airlines loses subsidies
KUALA LUMPUR, Malaysia » The government will end subsidies to flag carrier Malaysia Airlines and let it operate only 19 domestic routes -- in competition with budget carrier
AirAsia
-- under a major restructuring announced today that will shed thousands of jobs.
The new rules will become effective Aug. 1, and leave the state-owned airline with only a handful of its original 118 domestic routes, said a statement by the prime minister's office.
Malaysian Airline System Bhd., the company that operates the airline, said it will have to fire 6,500 employees from its current staff of 23,000 because of the reduced operations.
Manila airport delays terminal opening
MANILA » The Manila International Airport Authority postponed indefinitely the opening of a new terminal after a section of ceiling collapsed, the latest in a series of delays plaguing the project.
Cebu Air Inc. was to mount two flights a day -- one to Hong Kong, one to Incheon, South Korea -- from the terminal while the rest of the facility is completed, authority General Manager Alfonso Cusi said.
The authority will broaden an ongoing inspection of the terminal to include "workmanship," after an860-square-foot) section of the ceiling collapsed yesterday, he said.
He declined to say when the terminal, which he said was 98 percent complete, will be opened.