| | |
| --- | --- |
| | Newswatch |
---
Homeowners sue city over development
A group of Nuuanu Valley homeowners concerned about the potential hazards posed by a proposed subdivision on a nearby mountainside where rockslides have killed at least one resident are suing the city.
The lawsuit filed in Circuit Court this week by the Nuuanu Valley Association alleges residents are being left out of the approval process and are being denied public records relating to the subdivision that they need to ensure their interests are being protected.
They also contend the city is required to prepare an environmental assessment as mandated by state law.
The families live next to or downhill of the project being proposed by landowner Laumaka LLC, a company controlled by Patrick Shin, at one time the state's largest government contractor.
They contend the proposed project will result in more rockfalls, mudslides and flooding in an older neighborhood already burdened with aging infrastructure.
City spokesman Bill Brennan said the city has not been served with the complaint and is reserving comment at this time.
Named as defendants are Henry Eng, director of the Department of Planning and Permitting, and Deputy Director David Tanoue.
Ala Moana expansion causes road closure
A section of Kona Street near Ala Moana Center will be closed for 48 hours beginning Tuesday. It will be open only to delivery vehicles and local traffic parking in the Ala Moana Pacific Center Building.
The section between Keeaumoku and Mahukona streets will be closed beginning at 1 a.m. Tuesday until 5 a.m. Thursday.
According to the shopping center's announcement, it needs to close the road to demolish 100,000 square feet of its parking structure for a new renovation and expansion project.
Drivers are advised to plan alternate routes to enter the center via Ala Moana Boulevard, Piikoi Street or Atkinson Drive. Access via the Keeaumoku ramp from Kapiolani Boulevard to the mall level of the center will remain open.
For more information on the expansion project, visit www.AlaMoanaCenter.com/expansion.
Taking Notice
»
Tulsi Gabbard Tamayo
of Ewa Beach, manager of a nonprofit business, was one of 106 outstanding regional finalists for the White House Fellows Program for leadership and public service. Thirty will be chosen in June to be named national finalists.
» Ko Olina Charities and Hidetoshi Yamamoto, president and CEO of the Fields Corp., have donated funds totaling $40,000 to the Girl Scout Council of Hawaii and Friends of Hawaii Charities. The Fields Open in Hawaii LPGA event was held in February at the Ko Olina Resort & Marina, where the checks were presented.
» The Harry & Jeanette Weinberg Foundation has given $1.11 million to Ronald McDonald House Charities of Hawaii's capital campaign. The amount is the largest single contribution to the $3.7 million campaign. The funds are being used to renovate the Judd Hillside Ronald McDonald House and for the purchase of a second house, also in Manoa, for lodging families with seriously ill children.
» Dean Randy Hitz of the University of Hawaii-Manoa's College of Education will serve as chairman on the American Association of Colleges for Teacher Education board of directors. He will serve one year as chairman-elect, a year as chairman and a final year as past chairman.
» Hawaii Pacific University associate professor John P. Karbens has been nominated for the 2006 American Institute of CPAs Distinguished Achievement in Accounting Education Award. He is the first professor of accounting from Hawaii to be nominated by the Hawaii Society of CPAs since the national lifetime award was initiated.
» The Hawaii Hotel & Lodging Association has disbursed a portion of the $1,019,113 raised at last year's annual Visitor Industry Walk to 44 Oahu-based charities. The Oahu leg of the walk brought in $349,553.
Among the Oahu beneficiaries were Goodwill Industries of Hawaii Inc., United Cerebral Palsy Association of Hawaii and the Hawaii National Guard Volunteer Support Organization Inc.
» Nearly 3,000 employees of Pearl Harbor Naval Shipyard and Intermediate Maintenance Facility donated $670,961 to various charities, a record-breaking amount averaging more than $230 per donor.
» Sacred Hearts Academy has been awarded a $10,000 grant from the Pettus Foundation for video production equipment that will allow its video program to expand and serve more students and the community. The new equipment will be used to create an informational video for Palama Settlement's Island Youth Group.
» The Arizona Memorial Museum Association has been awarded a five-year grant of $100,000 from First Hawaiian Bank Foundation to fix the sinking, overcrowded Museum & Visitor Center.
» Marimed Foundation has received $21,413 from the Office of Hawaiian Affairs for a new vocational agriculture program for at-risk youth in Marimed's residential substance abuse treatment program at Hamakua on the Big Island.
» The Aloha Arborist Association donated 474 copies of the book "Tree Basics," by Alex L. Shigo, to public and private schools, the University of Hawaii Library System and the Hawaii State Public Library System. The donation was made in celebration of the 100th anniversary of Arbor Day in Hawaii.
| | |
| --- | --- |
| | Police, Fire, Courts |
---
WAIKIKI
Female suspect tries to rob bank
A woman, who fits the description of a bank robbery suspect earlier this week, tried to rob a teller at gunpoint yesterday at a Waikiki bank.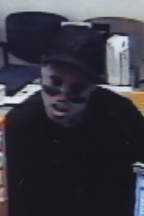 Police said the woman, matching the description of the suspect who robbed the Ewa Beach branch of Bank of Hawaii on Monday, walked into Central Pacific Bank's Waikiki branch at 2250 Kalakaua Ave. at 11:20 a.m. yesterday.
The woman pulled and displayed a handgun and handed the teller a note demanding money.
The teller refused to hand over the money, and the robber asked for her demand note back. The teller returned the note and the woman fled empty-handed.
It appears that the same woman is involved in both robberies, "but we can't say for sure," CrimeStoppers coordinator Sgt. Kim Capllonch said.
The woman, described as in her 20s, about 5 feet 6 inches tall, 130 pounds, with a medium complexion and wearing a dark long-sleeved shirt, dark pants and sunglasses.
Anyone with information about this person is asked to call CrimeStoppers at 955-8300 or *CRIME on a cell phone.
LEEWARD OAHU
Theft victim's relative helps catch suspect
The relative of an auto theft victim helped police capture the suspect Thursday by following him to a city park.
The victim reported his car stolen Tuesday.
Yesterday, a family member of the victim spotted the stolen vehicle traveling Koko Head-bound on the H-1 freeway near the Kunia Road onramp and followed it. The suspect drove the vehicle to an area near Central Oahu Regional Park, and that was when the victim's relative called police.
Arriving officers converged on the park area and arrested the suspect, 18, along Paiwa Street for investigation of auto theft.
Woman arrested in assault on boyfriend
Police arrested a 36-year-old woman Thursday after she allegedly hit her boyfriend in the head with a fishing pole.
Police said both the woman and the boyfriend, 48, were arguing across the street from 86-680 Farrington Highway in Waianae when the woman hit the man on the back of his head with a metallic fishing pole.
The boyfriend briefly lost consciousness and suffered two lacerations to the back of his head, according to police.
The woman was later arrested for investigation of second-degree assault.
NEIGHBOR ISLANDS
Help sought in finding Big Island woman
Police are asking for the public's help in locating a missing Big Island woman, who caught a flight to Oahu this week.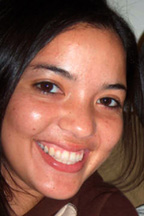 Shinobu "Courtney" Stinnett, 19, was last seen in Hilo on Monday morning before arriving at Honolulu Airport at 1 p.m. that day.
Police said Stinnett's boyfriend on Oahu had come to pick her up but said he instead received a cryptic phone call from her, apparently from within the interisland terminal, telling him she could not leave the terminal and that he should come inside so they could catch a flight together somewhere.
"He kept asking her why but she wouldn't answer," said CrimeStoppers Coordinator Sgt. Kim Capllonch. Stinnett became angry with the questioning, hung up the phone and has not been seen nor heard from since, police said.
She is described as 5 feet 4 inches tall, 125 pounds, with brown eyes, and possibly carrying a white "Billabong" handbag with red, green and yellow stripes.