---
Nut grower turned profit in 2005
ML Macadamia Orchards LP, the state's largest macadamia nut grower, swung to a fourth-quarter gain of $654,000 from a year-earlier loss as it increased its output and got a higher price for its nuts.
The Big Island partnership was paid a preliminary average price of 55.5 cents a pound in the fourth quarter, up from 53.5 cents in the first three quarters and ahead of the 49.7 cents a pound in 2004.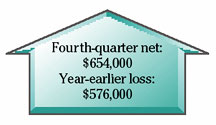 The company's revenue jumped 20.3 percent to $9.1 million from $7.6 million.
In the year-earlier quarter, ML Macadamia lost $576,000, or 8 cents a Class A unit. The company earned 9 cents a unit in the just-concluded quarter.
For the year, ML Macadamia had net income of $771,000 compared with a loss of $1.6 million in 2004. Full-year revenue rose 27.2 percent to $17.4 million from $13.7 million.
The grower said its macadamia nut production of 21.7 million pounds for 2005 increased by 2.8 million pounds from a year earlier because of more rainfall in the Kau region and a good harvest in the spring. The company also said it had lower legal fees than a year earlier, when it spent $495,000 thwarting an attempted merger between Mauna Loa Macadamia Nut Corp. and Mac Farms.
In 2005, the company had one-time benefits of $552,000 for settling a nut price dispute from 2004 with Mauna Loa, and a $147,000 crop insurance settlement over its small harvest.
ML Macadamia has a complex pricing arrangement based partly on processing costs of Mauna Loa, which holds five exclusive contracts to buy of all of ML Macadamia's nuts. Four of those contracts expire at the end of the year, and ML Macadamia has reached new contracts with three other companies beginning next year. The remaining Mauna Loa contract expires in 2019.
"We're spreading our risk; we're diversifying our customer base," said Dennis Simonis, president and chief executive officer of ML Macadamia.
Macadamia nut prices, which peaked around $1 a pound in late 2004, softened last year, with independent Hawaii growers receiving between 75 and 85 cents a pound.
Separately, the company announced a quarterly dividend of 5 cent a Class A unit that will be payable May 15.