| | |
| --- | --- |
| | Newswatch |
---
THINGS ARE LOOKING BRIGHTER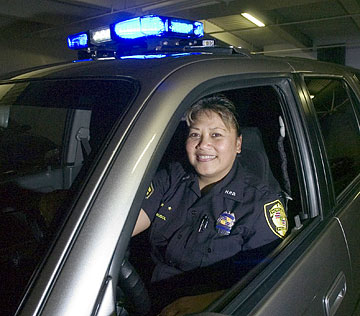 Free public seminars on cancer scheduled
The Cancer Research Center will hold a day of free seminars Wednesday to spotlight Hawaii's high cancer rates.
Topics to be discussed include "Tracking Cancer Incidence in Hawaii," "Don't Panic: Your Family Cancer History Doesn't Have to be Your Destiny" and "High Lung Cancer Rates Among Hawaiians."
The event starts at 9 a.m., and seminars are scheduled for every 30 minutes until 3 p.m. at the Queen's Medical Center's conference center.
Each year, about 5,000 new cases of cancer are diagnosed in Hawaii. That number is expected to double in coming years.
For details, go to the Cancer Research Center's Web site at www.crch.org or call the event's 24-hour hot line at 275-3020.
---
TAKING NOTICE
» Japanese Cultural Center board of directors: Dean K. Hirata, chairman, and directors Eric Martinson, Colbert M. Matsumoto, Sanford Murata, Brian Nishida, Miki Okumura, Raymond Ono, Susan Yamada Scott, Sherman Shiraishi, Yuki Lei Sugimura, Alan Tomonari, Ronald Ushijima, Wayne K. Kamitaki, Lee Moriwaki and Wayne Muraoka.
---
"Taking Notice" also runs on Tuesdays and Saturdays.
| | |
| --- | --- |
| | Police, Fire, Courts |
---
HONOLULU
Giving suspect a ride home leads to carjacking
Police arrested a man who allegedly carjacked another man who was giving him a ride home early Sunday.
Police said the victim, 38, told them he was driving the suspect and two female companions to Waipahu just after midnight when he and the other man got into an argument and fight.
The victim then pulled over near Ala Kapuna overpass of the Moanalua Freeway and told the suspect and his friends to get out of the vehicle, police said. The suspect allegedly assaulted him instead and took his vehicle, which was found the next day.
On Tuesday the victim found the suspect in the Kalihi area and positively identified him to patrol officers. Police arrested the man for investigation of second-degree robbery.
13-year-old arrested after alleged bullying
Police arrested a 13-year-old boy who allegedly attacked another boy Monday at a Palolo Valley school.
Police said that at about 8:30 a.m., the suspect confronted a 12-year-old boy and demanded money. When the younger boy refused, the older boy chased him down and punched him, police said.
Police later arrested the teenager for investigation of second-degree robbery. He was later released pending investigation.
NORTH SHORE
Pupukea Summit Trail hikers found unharmed
Three women reported missing during an evening hike on the Pupukea Summit Trail were rescued Tuesday night.
Police said the hikers, all in their early to mid-20s, began their trek from the Pupukea Boy Scout Camp at about 5 p.m. and were calling for help from their cell phone an hour and a half later.
A Fire Department rescue crew found the women at about 7:05 p.m. Police said they were not hurt.
WAIKIKI
Police look for suspect in convention assault
Police were looking for a 42-year-old man who allegedly sexually assaulted a woman while in Hawaii on a Department of Defense conference.
Police said that on Saturday the man got into the Waikiki hotel room of a 35-year-old co-worker who was also attending the conference and sexually assaulted her between 1 and 7 a.m.
Both the victim and the suspect are civilian employees of the Defense Department, police said. Police are investigating the case as a second-degree sexual assault.
LEEWARD OAHU
Slow driver leads police to stolen car
A 34-year-old Waianae man was arrested on suspicion of auto theft after a patrol officer followed him suspecting drunken driving because the man was driving slowly.
Police said the man was driving a two-door sedan at Farrington Highway and Pokai Bay Drive at 11:20 p.m. Tuesday.
A patrol officer followed the car after he suspected the driver of drunken driving because he was "driving at a slow rate of speed," police said.
The officer checked on the vehicle and discovered it was stolen.
The suspect turned into Maili Beach Park, and the officer followed and arrested him for suspicion of auto theft. The man's 24-year-old female passenger was also arrested on a $20,000 grand jury warrant.
The man, however, was apparently not drunk, police said.
Teen arrested after Ewa beach assault
Police arrested a 15-year-old boy in connection with a robbery in Ewa Beach last month.
Police said a 17-year-old girl was walking through a park at about 12:50 p.m. Feb. 3 when the boy grabbed her hair from behind, causing her to fall to the ground.
The girl got up and ran toward a nearby apartment building but was confronted by another girl, 16, who assaulted her, police said.
During the assault the victim's cell phone was taken, but it was returned later by someone not involved in the attack, police said.
Police arrested the boy Monday under suspicion of second-degree robbery and released him later pending investigation.