---
ENTER TO WIN!
Motivated musubi eaters wanted
How much do you love musubi? Enough to scarf down some green ones? L&L Drive-Inn is looking for some willing eaters to compete in its St. Patrick's Day Corned Beef Musubi Eating Contest, at 10 a.m. March 17 at Kahala Mall.
The challenge will be to eat the most musubis in five minutes (examples above, but made with Spam). The winners will be crowned "Corned Beef Musubi King and Queen." Now there's something for the resume.
The prize includes two round-trip tickets to any neighbor island, a year's supply of Pepsi, a Kahala Mall gift certificate and more.
To sign up call 951-9888.
CALLING ALL DANCERS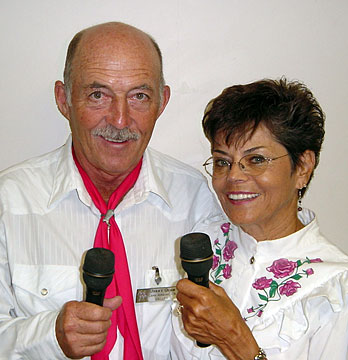 College for workers
Working adults can learn the most direct way to a college degree in a free seminar Saturday at Hawaii Pacific University.
"How to Shorten the Time It Takes to Get a College Degree" discusses the College Level Examination Program and the American Council on Education experiential recommendations for military, corporate and government training.
The seminar will be held at 10 a.m. at the Center for Graduate and Adult Services, 1164 Bishop St., Suite 911. E-mail graduate@hpu.edu or call 566-2499.
Classic jazz on menu
The Honolulu Brass Quintet presents a program of classic jazz at Paliku Theatre, Windward Community College, on Monday. The program includes "Caravan" by Duke Ellington, "Suite Americaine" by Enrique Crespo and jazz combo numbers by Sammy Nestico and Horace Silver.
Brass members are Mark Schubert and Ken Hafner on trumpets, Wade Butin on horn and David Saltzman on tuba. Don Immel will play trombone. The concert repeats on March 20 at Doris Duke Theatre. Cost is $20. Call 489-5038 or visit www.chambermusichawaii.com.
All about archaeology
James Bayman presents a public lecture, "Hawaii Nei: Archaeology at Home," at the Waimea Valley Audubon Center at 7 p.m. next Wednesday.
Bayman plans to conduct an archaeological field school at the center this summer, teaching standard archaeological practices including survey and mapping techniques and basic excavation skills.
The field session is intended to better document the history, technology and organization of land use and agricultural production of Waimea Valley.
Bayman is a member of Malama Kaniakapupu and the board of directors of the society for Hawaiian Archaeology.
Suggested donation for the lecture is $3. Call 638-8511.
For information on applying to the field school, visit www.anthropology.hawaii.edu/projects/waimea.
---
[ MORSELS ]
Moonlight wine tasting
The Kailua Chamber of Commerce hosts "Under a LaniKailua Moon," a silent auction and wine tasting from 6 to 9:30 p.m. March 18 in the Ka'ohao Ballroom at Mid-Pacific Country Club.
Wines will be poured by JMD Beverages, Better Brands and Fine Wine Imports, accompanied by appetizers. If you like what you taste, the featured wines will be sold at the event's Kalapawai Market.
Chef Norman Asao's pupu menu will include Roast of Top Sirloin, a pasta bar, Salmon Potato Cakes, and Mid-Pac's signature Bread Pudding.
Tickets are $50, with proceeds to benefit such chamber projects as the Fourth of July Parade and Light Up Kailua. Call 262-8161, ext. 246. To donate a silent auction item contact Anna Lui at First Hawaiian Bank, 261-3334.
Healthy cooking
Vegetarian cooking classes:
Food samples, recipes and nutritional lectures will be held at 7 p.m. Sundays beginning this weekend and running to April 2 at the Diamond Head Seventh-day Adventist Church, 828 18th Ave. Free. Call 737-1234.
Cooking for Spirituality: Learn about a macrobiotic diet, 11 to 1 p.m. Saturday, at the University of Hawaii-Manoa Hemenway Leisure Center. Cost is $50; $45 for students. Call 956-6468.
De-Sludge Your Day: Learn about foods that boost energy naturally, 8 a.m. to noon March 18 at Kapiolani Community College. Cost is $45. Call 734-9211.
Scholarship grant
The Alexander & Baldwin Foundation has made a $35,000 grant to Maui Community College's Maui Culinary Academy, to establish the first endowed scholarship established at the academy.
The scholarship will provide full tuition, books and supplies for one culinary student from a Maui high school each year.