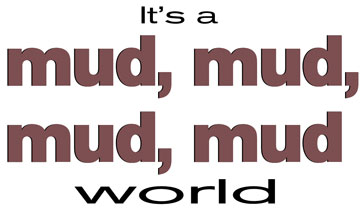 A rainy forecast keeps Windward residents on a hair trigger
After a last week's rain nearly sent a landslide into his Kaaawa home, Doug "Kai" Kekona is simultaneously keeping track of the weather reports and the nearby hillside.
"If it's starts raining, we'll be prepared to leave," said Kekona, of 51-658 Kamehameha Highway near Crouching Lion Inn. "We will be watching the weather for the next few days, for sure."
Meteorologists say a weather system due to hit Oahu and Kauai at the end of the week does not look as severe as the one that created havoc along the Windward Coast last week. Still, the storm could bring showers to some areas, they say.
And that is troubling to Kekona and other Windward residents because state officials warn that the land is so saturated from last week's deluge that more flooding and landslides are possible if it rains this week.
State geologists have advised Kekona and other at-risk residents to leave their homes should a heavy downpour occur.
Geologist Kevin Gooding with the Department of Land and Natural Resources said an area above Kekona's driveway still appears to be unstable despite a few days of dry weather.
"The whole mass is saturated with water. It has a possible lubrication to move," Gooding said.
Gooding and other DLNR officials also inspected areas in Kahana, Hauula and Kaluanui and Punaluu Sunday. About six minor landslides were observed in remote areas away from residential homes.
But he noted that there is a "definite possibility" of more landslides to occur in other areas that officials did not inspect.
At Kekona's house, fallen trees, large rocks and exposed tree roots blocked his driveway last week but did not reach his home. The driveway has been cleared but the rubble remained nearby yesterday.
Contractors were to install concrete or water-filled jersey barriers to prevent small rocks and mud from blocking Kekona's driveway. But the barriers are not strong enough to stop a landslide, Gooding said.
Evacuation is the only solution at this time, Gooding said, adding that DLNR officials plan to discuss long-term solutions concerning potential landslides in the area.
Kekona said he and his mother, Michele Kalili, will stay with relatives in Kaneohe if there is heavy rainfall.
Kekona said he has not been able to leave his home since the landslide struck. "I've been pretty much stuck here," he said.
Contractors are expected to complete repairing the driveway within two days.
Landslides were not the only concern as government officials and residents struggled to get life on the Windward Coast back to normal.
DLNR Director Peter Young noted that officials from the Aquatic Resources Division and Commission on Water Resources Management were inspecting streams and trails yesterday on state-owned land. "We're worried about the habitat and stream species," Young said.
And city crews were busy yesterday morning picking up trash bags full of green waste in the Puakenikeni Road area that was hit hardest by the heavy rains, according to city spokesman Bill Brennan.
Regular trash pickup trucks were expected to return to Windward Oahu today, accompanied by additional refuse trucks.
Yesterday, about 35 airmen and soldiers from the Hawaii National Guard returned to remove debris further upstream from Kaaawa Bridge, said Maj. Gen. Robert Lee, the state's adjutant general.
"Because of the erosion of the stream bank, we have a couple of trees that may fall when the rains return, so we'll take those out and make sure that the stream bed is completely clear," Lee said.
State Civil Defense Vice Director Ed Teixeira, meanwhile, said crew members were busy pumping water from residents' back yards and along the streets in Kaaawa. "There is a concern with sewage. Health hazards are a top priority for us," Teixeira said.
He reminded residents to call the Aloha United Way's information line at 211 for any concerns relating to last week's storm. Teixeira also recommended residents who live in an area prone to runoff to stock up on sandbags to help divert water from their homes if heavy rains strike again.
As of yesterday, National Weather Service forecasters predicted that rains due to hit Kauai and parts of Oahu later this week will not be as heavy as last week's storm.
"It looks like the system doesn't have quite the dynamic with the heavy rains that we had in the past event," said meteorologist Bob Burke. The heaviest chance of rain from the storm is Friday, according to the forecast.
---
Star-Bulletin reporter B.J. Reyes contributed to this report.