| | |
| --- | --- |
| | Island Mele |
---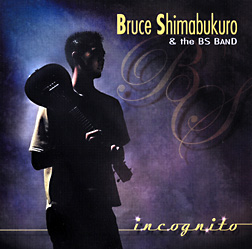 "Incognito"
Bruce Shimabukuro & the BS Band
(Uketree)
Bruce Shimabukuro has largely been known until now as "Jake's brother," but with his debut album he steps forward as a composer and ukulele virtuoso in his own right.
Gary Akiona (guitar) and Jody Kamisato (bass) are the core members of his band. Track-by-track performance credits aren't provided, but several other musicians participated, including Jake, on guitar! The ukulele tracks are all Bruce, however, and he is clearly a front-runner for "Best New Artist" at the 2007 Hoku Awards.
The immediate impression is that Bruce, like Jake and Canadian virtuoso James Hill, is more interested in rock than pop or other traditional material. Several of his originals are delicate demonstrations of his skill as a technician. Others are more about shredding it rock 'n' roll style. There's no harm in yet another uke player's renditions of "Wipeout" and "Miserlou," but here's hoping he digs a little deeper in his next search for vintage rock instrumentals.
There's nothing here that's not worth hearing, but the most interesting cut is the finale. Shimabukuro shares some unscripted comments about his music and sings a final original, "Bits and Pieces." Yes, he can sing, too!
---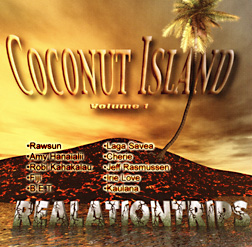 "Necessary Rukkus Volume One"
Various artists
(Rukkus Entertainment)
The Whodunnits -- Chris Jay and Laiku Soares -- and Junior "Joon" Mika are the key players on this hip-hop compilation. Jay and Soares are the producers; they also programmed almost all the tracks and did backing vocals. Mika handled A&R (artists and repertoire) and is one of the five featured vocalists.
The emphasis is on mainstream hip-hop rather than "island" anything. If Jay and Soares wanted to show that their artists can sound just like the countless African-American artists already on the national charts, well, they've done so. Whether we need a straight remake of "Casanova" or a Jawaiian-lite recycling of "I Second That Emotion" is another question. Mika's remake of Britney Spears' "Sometimes" at least reshapes the old pop tart's tune from a male perspective.
Jay and Soares show their "old school" roots with material reminiscent of the Notorious B.I.G., the U-Krew and Vanilla Ice. Their originals fit perfectly with the remakes in revisiting the standard hip-hop topics of love, lust and sexual braggadocio. Give them extra credit for coming up with a fresh set of lyric images to describe a good relationship -- "Your Love" is probably the first song ever written in which a man tells a woman that her love "is like a good toilet paper."
"We Are Samoa," written by Jerome Grey and performed by Rukkus Family members Mika, Mikey, Mose, Mox and T-Kese, gives the project a needed touch of originality. "La'u Samoa" would be more effective as a cultural bridge if its meaning were explained in the liner notes. Biographical information would also help introduce the guys to a non-Samoan audience.
---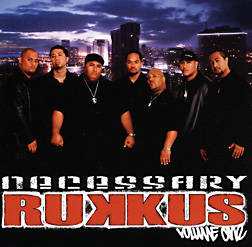 "Coconut Island Vol. 1 Relationtrips"
Various artists
(Platinum Public Jahnra)
Fiji, Rawsun and Don Juan Cartel are the trio behind this local reggae compilation. The credits are incomplete, but the trio produced almost all the songs, Fiji co-wrote most of them, and Rawsun and Cartel did more of the drums and keyboards. Fiji is also the featured singer on the three songs and is as strong and soulful as ever.
The other artists are a hodgepodge of established talents and unknowns. The most surprising participant is Amy Hanaiali'i Gilliom, but she successfully takes a big step beyond Hawaiian falsetto with "The Best Thing, Poor Heartache." Robi Kahakalau makes a similar move in teaming up with Irie Love on "To Every King," a reggae-style indictment of domestic violence. "No More," featuring Cherie Yuen and Rawsun, also stands out on the strength of its pop appeal.
Give the producers credit for avoiding remakes, but this would be a better showcase for the artists if it included brief biographic entries. A few people might remember Irie Love, but Kaulana Pakele, Laga Savea and Cherie Yuen are still under the radar.
John Berger
, who has covered the local entertainment scene since 1972, writes reviews of recordings produced by Hawaii artists. See the Star-Bulletin's Today section on Fridays for the latest reviews. Reach John Berger at
jberger@starbulletin.com
.