---
FAST FACTS HAWAII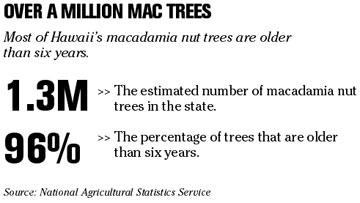 ---
HAWAII
Mesa Air picks local marketing firms
Mesa Air Group Inc.
, which plans to begin interisland service in Hawaii during the second quarter, has retained two Hawaii-based companies,
Hendrix Miyasaki Shin Advertising Inc.
and
Bright Light Marketing Group
, to help promote its new airline.
The Phoenix-based carrier is planning to offer service to Honolulu; Hilo and Kona on the Big Island; Lihue, Kauai and Kahului, Maui. Local interisland carrier Hawaiian Airlines has sued to prevent Mesa from initiating flights, alleging unfair use of trade information.
NATION
Study pans new bankruptcy laws
NEW YORK » Last year's overhaul of the nation's bankruptcy code has done little to prevent people from skipping out on debts and burdens others who seek bankruptcy protections for legitimate reasons, according to a survey commissioned by a trade group of bankruptcy attorneys.
The National Association of Consumer Bankruptcy Attorneys, which released its study yesterday, said forcing consumers into credit counseling -- a key provision of the reforms that took effect Oct. 17 -- was a waste of money and did little to weed out deadbeats trying to use bankruptcy to avoid debts.
The study, which surveyed six major credit counseling firms dealing with 61,335 bankruptcy filers since Oct. 17, showed that only 3.3 percent of people in the study were eligible for a debt management plan and could avoid filing bankruptcy.
Additionally, 79 percent of those surveyed were seeking bankruptcy due to circumstances beyond their control, defined as emergency medical expenses, loss of employment, higher minimum payments on credit cards, change in marital status or other unexpected events.
Toyota, GM partnership may not be extended
TOKYO » A symbolically key partnership between Toyota and General Motors is ending next month just as the leading Japanese manufacturer threatens to overtake its U.S. rival as the world's top automaker.
Toyota Motor Corp. and General Motors Corp. signed a five-year deal in 1999 to work together in technology, and that was extended for two years on April 1, 2004. Another extension is dubious when the agreement expires at the end of March.
GM and Toyota officials -- including former Toyota president Fujio Cho and GM head of research Larry Burns -- have said since last year that both sides are talking about possible collaboration in technology.
Such technology includes pollution-free hydrogen fuel cells and hybrids, which run on both a gasoline engine and electric motor to deliver better mileage than comparable regular models.
But beyond a lot of talking -- and the initial handshake -- the deal has produced little else.
In other news ...
»
Dow Jones & Co.
, the publisher of the Wall Street Journal, announced yesterday that it would merge its print and online operations, putting them under the control of L. Gordon Crovitz, who had been president of the company's online unit. Crovitz was named publisher of the Journal and president of Dow Jones Consumer Media Group as part of a restructuring that will include cutting 20 management jobs for a savings of about $8 million a year. Crovitz will oversee all media that reach consumers, including the Journal, the Journal Online, Barron's, Barron's Online, MarketWatch and other Web, television, video and audio properties.
WORLD
Microsoft rivals claim antitrust
BRUSSELS, Belgium » Microsoft's antitrust battle in Europe intensified yesterday when some of its biggest rivals filed a new complaint against it, accusing the company of a wide range of antitrust abuses.
IBM, Oracle, Sun Microsystems and six other companies submitted a formal complaint to the European Commission yesterday, claiming that Microsoft continues to abuse its dominant position in the software market in spite of a 2004 European antitrust ruling against it.
The complaint opened a new chapter in Microsoft's long-running battle with competition regulators. The European Commission says Microsoft has not complied with its antitrust ruling, and is threatening to fine the company as much as $2.4 million a day.
Starwood to operate Macau hotels
Starwood Hotels & Resorts Worldwide Inc.
said it will operate two hotels on the Cotai Strip in Macau, China, which is being developed as an Asian version of the Las Vegas Strip.
The White Plains, N.Y.-based company signed a letter of intent with Las Vegas Sands Corp. to operate a 1,200-room Sheraton Macao, a 300-room St. Regis hotel and 300 vacation suites.