---
FAST FACTS HAWAII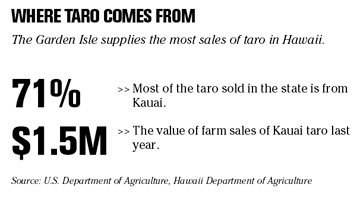 ---
HAWAII
Aloha Air declares itself reborn carrier
Aloha Airlines
, declaring itself a 60-year-old startup company with a low-cost structure, formally emerged from a 13 1/2-month-old bankruptcy shortly before 11 a.m. yesterday.
The rebirth comes after wide-ranging cost cuts, including two rounds of employee concessions, that will enable the privately held airline to save $75 million annually. Aloha received a $63 million cash infusion from mainland and local investors and a $15 million term loan from GMAC Commercial Finance, which also is providing the carrier with a $20 million revolving line of credit.
"Today, the 60-year-old tradition of Aloha Airlines has been reborn with a renewed commitment to serve the interisland and trans-Pacific markets with the finest and friendliest service in the sky," said David Banmiller, Aloha's president and chief executive officer.
NATION
Incidents of lost luggage soar
WASHINGTON » More bags were lost, damaged, delayed or pilfered by U.S. airlines last year than in at least eight years, according to the Bureau of Transportation Statistics.
Reports of mishandled bags on domestic flights rose 23 percent in 2005, from 4.91 per 1,000 passengers in 2004 to 6.04 per 1,000. That's an average of about 9,700 lost or damaged bags per day.
Of the 20 carriers that reported to the Transportation Department, Atlantic Southeast Airlines had the highest rate of baggage complaints -- 17.41 per 1,000 passengers -- and Hawaiian Airlines had the lowest, at 2.95 per 1,000.
Movie studios sue Samsung
Walt Disney Co.
,
Time Warner Inc.
and three other movie studios sued
Samsung Electronics Co.
, saying the company's DVD players allow consumers to circumvent encryption features that prevent unauthorized duplication.
Technicians for the studios could disable the piracy prevention feature on the DVD players by pressing a sequence of numbers on the remote control, the studios said in a complaint filed yesterday in federal court in Los Angeles. The lawsuit demands a recall of all Samsung DVD players that allow copy-protection features to be disabled.
Merck wins another Vioxx victory
NEW ORLEANS » A federal jury handed
Merck & Co.
a major victory yesterday, clearing the drug maker of any responsibility in the death of a 53-year-old Florida man who had a heart attack after taking its once popular painkiller Vioxx for less than a month.
This was the second court victory for Merck, and the first in a federal court. The company had argued in this case that plaintiff lawyers never proved any link between Vioxx and the heart attack Richard "Dickey" Irvin suffered in 2001. Merck's lawyers contended Irvin's age, gender and diet all put him at risk for heart attacks.
It was also the second time jurors heard the case brought by Irvin's family. In Houston, jurors were unable to reach a verdict. Merck won a state case in New Jersey last year, while it lost one in Texas.
Burkle joins with union to bid for Knight Ridder papers
LOS ANGELES » Billionaire investor Ron Burkle has joined forces with union workers at nine
Knight Ridder
newspapers in an effort to buy the chain.
Burkle's Yucaipa Cos. is teaming up with the Newspaper Guild-Communications Workers of America, which had been looking for investors to help with the acquisitions. Yucaipa also is a new investor in Aloha Airlines.
In a joint statement, Burkle said his company would "apply its resources and expertise to form a mutually beneficial alliance with one or more announced bidders for the Knight Ridder chain."
"We believe in the future potential of these papers," he said Wednesday.
Among the Knight Ridder publications targeted for acquisition by employees are the San Jose Mercury News, Philadelphia Inquirer and Monterey County Herald. All are unionized.
Combined, the nine newspapers have 7,000 employees and a daily circulation of 1.3 million, according to the statement.
Knight Ridder owns 32 newspapers with a combined circulation of about 8.5 million.
The company put itself up for sale last year, but has said it would only consider offers for the entire newspaper chain.
Las Vegas builders see decline in home orders
LAS VEGAS » A decline in new home orders by two southern Nevada builders reflects a softening in the housing market, a local housing research expert said.
KB Home, the No. 1 builder in Las Vegas, reported to the Securities and Exchange Commission that new home orders rose while net orders for new homes fell during the first two months of the year.
Toll Bros., a high-end home builder with 374 closings in Las Vegas last year, also reported that orders for new homes fell 21 percent in the first quarter.
Chicago gears up for citywide Wi-Fi
CHICAGO » The nationwide rush to go wireless appears poised to extend to its biggest city yet.
Chicago is launching an effort to offer wireless broadband, city officials said yesterday, jumping on the Wi-Fi bandwagon as similar initiatives proceed in Philadelphia, San Francisco and smaller cities.
Chicago has hundreds of Wi-Fi hotspots in places like coffee shops, bookstores and libraries, where anyone can walk in, sit down and connect to the Web. Hoping to extend that wireless blanket to all 228 square miles, the city plans to ask technology companies this spring to submit proposals for the project.
While it's too soon to say how the system would operate, the goal is to make Internet access "broad and affordable" for residents and heighten Chicago's appeal for businesses and tourists alike, according to Chris O'Brien, the city's chief information officer.
Time Warner reaches truce with Carl Icahn
Time Warner Inc.
reached a settlement with Carl Icahn that ends the billionaire's six-month effort to seize control of the world's largest media company.
New York-based Time Warner agreed to increase its share buyback to $20 billion, cut expenses by $1 billion and add two independent directors to the board. In return, Icahn will abandon a push to assume control of the board and break up the company.