---
FAST FACTS HAWAII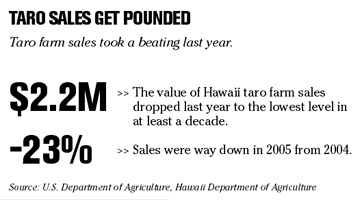 ---
HAWAII
Medical tech firm buys VantageMed's assets
Praxis LP
, a Honolulu-based provider of information technology services for independent doctors, has acquired the Hawaii assets of California-based
VantageMed Corp.
for approximately $600,000.
The deal gives Praxis, which operates under the trade name TeamPraxis, the ability to provide more practice-management solutions to local doctors, said Creighton Arita, Praxis' founder, president and chief executive. In the 18 months before the acquisition, TeamPraxis had grown from 50 to 80 employees, and the deal brings 27 former VantageMed employees into Praxis. Arita said he expects the company's growth to continue.
The deal brings back to Hawaii a company that was founded here as Pacific Software, Arita said. Pacific Software ultimately was acquired by VantageMed and moved its headquarters to Rancho Cordova, Calif. Arita said bringing a company back under local ownership is a rare counter to a trend.
"For so many companies it's going the other way" from Hawaii to the mainland, he said.
Hoku lowers revenue expectation
Hoku Scientific Inc.
, the Kapolei-based maker of components used in fuel cells, yesterday lowered its revenue guidance for the quarter that will end March 31 from $1.7 million to $1.4 million because of delays in selecting a site to conduct product tests under a contract with the Navy.
Under the contract, Hoku and its joint-venture partner, IdaTech, are manufacturing 11 fuel-cell systems, 10 of which will be tested over a 12-month period.
Also yesterday, Hoku announced a new contract with Nissan Motor Co. Ltd., which extends Hoku's relationship with the auto giant following the expiration of an earlier contract on Jan. 31. Under the new agreement, Hoku will continue to work with Nissan to develop technology for use in automobile fuel cells.
NATION
Merrill in talks for BlackRock stake
NEW YORK » In a deal with broad ramifications for the securities industry, retail brokerage giant
Merrill Lynch & Co. Inc.
is in talks to trade its asset-management business for a large stake in money manager
BlackRock Inc.
, according to reports published yesterday.
The deal would transform BlackRock into one of Wall Street's top money managers, with an asset base of around $1 trillion, according to the Wall Street Journal and New York Times. Both papers said the deal could be completed this week, citing unnamed sources close to the discussions.
Feds extend review of Maytag deal
Whirlpool Corp.
and
Maytag Corp.
said yesterday that the Justice Department is extending its review of Whirlpool's proposed $1.79 billion acquisition of rival Maytag by a month to March 30. The companies said they "have agreed not to close the transaction" before that date.
Before the extension, Whirlpool and Maytag had agreed to delay closing the deal until Feb. 27 to give the Justice Department time to complete its investigation.