---
FAST FACTS HAWAII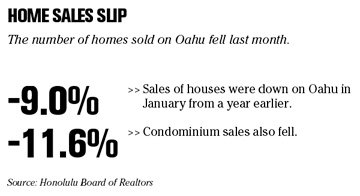 ---
HAWAII
Judge rejects claims against Dan Case
A state judge has dismissed claims against Honolulu lawyer Dan Case in a lawsuit involving the sale of
Grove Farm Co.
to Case's son, AOL co-founder Steve Case.
The elder Case's firm, Case Bigelow & Lombardi, represented Grove Farm at the time of the sale, while Dan Case represented his son, who acquired Grove Farm. Former shareholders have sued Grove Farm, its board and officers, claiming they breached duties to them, and Dan Case was among the defendants. But Hawaii Circuit Judge George Masuoka ruled this week that the plaintiffs did not have standing to sue the elder Case.
Dan Case is a director of Oahu Publications Inc., publisher of the Star-Bulletin.
Tour operator SunTrips is sold
Crystal Hospitality Holdings Inc.
has agreed to buy SunTrips, a California-based tour operator that provides weekly flights to Hawaii and Mexico, from
OneTravel Holdings Inc.
of Atlanta.
As part of the deal, Crystal Hospitality would assume certain liabilities, pay $1.9 million and invest additional capital into SunTrips when the sale closes.
SunTrips has generated substantial losses for more than a year and OneTravel found it prudent to divest the operation to focus on its online travel business and improve its balance sheet, according to OneTravel's chairman and chief executive, William Goldstein.
SunTrips said in a press release it was plagued last year with "uncertainty, poor decision-making and natural disaster refunds after Hurricane Wilma," and it fell behind in commission payments to travel agents. Fabrizzio Busso-Campana, the chief executive of SunTrips, said the company's priority is to pay agents and suppliers.
Price Busters opens flagship store
Discount retailer
Price Busters
opened a new 17,500-square-foot flagship store yesterday in Pearlridge Center.
Located in Pearlridge uptown, the store has become one of the mall's anchor tenants and largest of the retailer's seven Hawaii locations. The locally owned and operated company sells gifts, toys, housewares and party wares, among other things. The new store will house a training center for employees.
Hawaiian Air arrives 95% on time
Hawaiian Airlines
led all U.S. carriers in 2005 for most on-time service, fewest flight cancellations and best baggage handling, according to the federal Department of Transportation.
Hawaiian said 95.1 percent of its flights arrived on schedule last year, blowing away the industry average of 77.4 percent.
The carrier ranked third in the nation for fewest oversales of seats on flights.
American Samoa wants Hawaiian Air to cut fares
PAGO PAGO, American Samoa » Gov. Togiola T.A. Tulafono wants
Hawaiian Airlines
to reduce air fares between Hawaii and the U.S. territory.
Tulafono wrote a letter this week to Hawaiian's president and chief executive, Mark Dunkerley, expressing his concerns and asking the airline to drop air fares to $500 or less, comparable to fares between Hawaii and California.
The letter follows a speech by Dunkerley at the Las Vegas World Aviation Forum, where he was quoted saying that "an airline's ability to manage revenue and create revenue premiums becomes at least as important as the ability to manage costs."
"Your comments suggest that the long-sought explanation of the extraordinary high fares Hawaiian Airlines is charging between Honolulu and Pago Pago is a result of your now published policy of focusing on creating revenue premiums," Tulafono wrote. "We can now understand these enhanced fares as revenue premium driven rather than cost driven."
The governor said there is a need for voluntary restraint and an exercise of a corporation's good conscience while asking the company to lower economy round-trip air fares on the Honolulu-Pago Pago route to $500 or less.
"It is painful to watch our people continue to suffer under the weight of fares charged by Hawaiian," he said. "It is even more painful to hear airline officials speaking of revenue premiums as a vital part of an airline's business, especially when they hold a monopoly as is the case in the territory."
Hawaiian offers four round-trip fare structures between Honolulu and Pago Pago: $763 on a 30-day advance purchase; $826 for a 21-day advance purchase; $888 for a 14-day purchase and $1,013 for a 7-day advance purchase.
NATION
In other news ...
COLUMBUS, Ohio » For the first time in 18 years, annual sales at Wendy's hamburger restaurants open more than a year fell in 2005 -- partly because of fallout from a woman who planted a human finger in a bowl of chili, a story that took a few weeks to discredit.
WORLD
BNP Paribas offers $11 billion for Italian bank
BNP Paribas SA
, owner of Honolulu's BancWest Corp., offered about $10.8 billion for Banca Nazionale del Lavoro SpA after Italy's central bank rejected a bid for the Rome-based lender by a local rival.
BNP Paribas agreed to buy 48 percent of Italy's sixth-largest bank from Compagnia Assicuratrice Unipol SpA and its partners, the Paris-based bank said yesterday in a statement. The bid is 1.5 percent less than the current value of BNL shares, which have risen 46 percent in the past year amid takeover speculation.
The purchase would mark the second takeover of an Italian lender by a foreign bank in less than a year after ABN Amro Holding NV of the Netherlands gained control of Banca Antonveneta SpA in December. Foreign lenders have been drawn to Italy partly because banks have been able to charge commissions that are more than twice the world average, according to a 2005 ranking by Cap Gemini.
Noteholders allege Navistar is in default
WARRENVILLE, Ill. » Truck and bus maker
Navistar International Corp.
said yesterday that some creditors have accused it of violating financial reporting requirements by failing to file its annual report on time.
Navistar said in a regulatory filing that it disputes the allegation of default, which it said was made Jan. 25 by purported holders of more than 25 percent of its $220 million subordinated exchangeable notes. It reiterated its intent to file the annual report "as soon as practical" and said the default notice should not harm its financial situation.