| | |
| --- | --- |
| | Island Mele |
---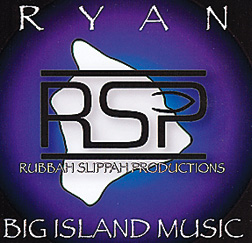 "Big Island Music"
Ryan
(Rubbah Slippah Productions)
A steadily riffing electric keyboard is the musical foundation of this debut project by Big Island recording artist Ryan Hiraoka. The sound is strictly mainstream Jawaiian, but there's a spirit and imagination in Hiraoka's original work here that makes this more than just another generic local reggae project.
Hiraoka introduces himself as a booster of his home island with the aptly titled opener "From the Big Island," and praises the hometown women with "Big Island Ladies." True, the latter subject has been done to death, but Hiraoka's technique of spelling out key words letter by letter puts a different spin on it. The song also benefits from some of his best lyrics, with a comical bit of imitation-Jamaican playacting during the bridge.
"Big Pig Hunting," which might be the second local song ever written about the subject, is another noteworthy account of Big Island life. It is solid work in all respects.
Hiraoka switches to urban lite with "Let the Candles Burn," a song expressing a horn-dog's sexual desire. His use of the lyric phrase "false crack you with my love" on another song puts the male/female experience in an usual perspective.
Hiraoka's best overall work as a songwriter is "Why," a well-crafted look at why love sometimes doesn't last. But he stumbles a bit on "Moving On" by using "Jamaica Farewell" as its musical hook without giving co-writing credit to the original composer.
---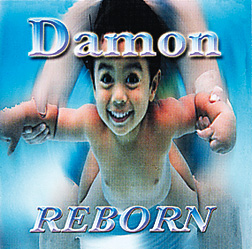 "Reborn"
Damon Williams
(PhatBula)
Williams' victories in the "Brown Bags to Stardom" and "Road to Fame" talent contests positioned him as a hot property on the local music scene in the mid-1990s. His first two albums, however, did not have the impact expected, and he has been flying under the radar since 2001. This, his third album, is self-produced and finds him repositioning himself as a mainstream Jawaiian-pop artist.
Williams opens on the Jawaiian-lite side with a poppy love song, "It's True," which expresses the giddy emotions associated with a preteen's first crush. He gets somewhat heavier and more soulful with "Hurting Inside" and "Sweet Hawaiian Girl." The arrangements of both suggest the influence of either Fiji or Norm Thompson.
Other songs address the standard Jawaiian topics of jam sessions, "island ladies" and quick, no-strings sex. Several sound right for "island music" radio play.
On two occasions, Williams chucks the Jawaiian format for a karaoke-style remake of "Tonight I Celebrate" and a somewhat more interesting version of "Shower the People." With no explanation in the liner notes, his reasons for doing them, and "Hawaii Aloha" as well, are left to the listener's imagination.
---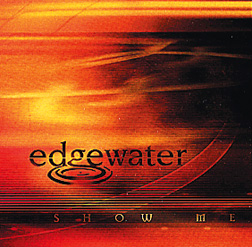 "Show Me"
Edgewater
(7ATE9)
The band's vintage '80s rock sound reflects the musical roots of founding members Dave-Ray Toma and Denny Miyasato. Toma was one-half of the highly regarded cult duo Toma/Natto. Miyasato was less prominent but recorded and released a solo album, "Blinds of Love," in 1986. Edgewater's second album will appeal to fans of guitar rock who share their taste for clever lyrical images, cultural references and dark romanticism.
The duo slips into the latter with "In a Day." Any guy who has ever vowed to be there "every moment, every hour" for a disinterested woman will be able to relate to this passionate snapshot of obsessive love. The addition of a percussionist, along with a conventional drummer, adds a noteworthy musical hook to the arrangement.
In "You and I," Toma and Miyasato use a shopping list of cultural icons to describe a relationship that has outlived the litany of passing fads and fashions.
John Berger
, who has covered the local entertainment scene since 1972, writes reviews of recordings produced by Hawaii artists. See the Star-Bulletin's Today section on Fridays for the latest reviews. Reach John Berger at
jberger@starbulletin.com
.