---
FAST FACTS HAWAII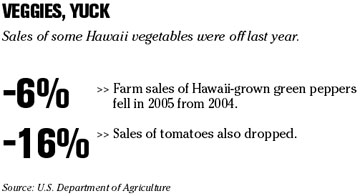 ---
HAWAII
ATA plans to expand flights to Hawaii
ATA Airlines Inc.
, which expects to emerge from bankruptcy in the coming weeks, plans to increase its Hawaii service this spring, making it the only airline to offer nonstop service between Hilo and the mainland.
Beginning April 27, ATA will offer daily nonstop flights between Oakland International Airport and Honolulu, Maui and Hilo. It also will offer a daily nonstop flight between Honolulu and Ontario, Calif. ATA is offering introductory one-way fares from Oakland International Airport to Honolulu for $149 each way.
ATA will provide an average of seven nonstop flights a week serving Hilo. Beginning May 25, ATA also will increase its nonstop service between Los Angeles and Honolulu.
The new flights mark the first time the company has added service since May.
The carrier also will make it easier for travelers originating in Houston to reach Honolulu and Maui through a code-share agreement with Southwest Airlines, beginning April 2.
Analyst downgrades A&B's stock
Analyst Alex Barron at San Francisco-based
JMP Securities
downgraded Honolulu-based
Alexander & Baldwin Inc.
to "market perform" from "market outperform."
The parent of Matson Navigation Co. is scheduled to report its fourth-quarter earnings on Feb. 1 and hold a conference call the following day.
NATION
Ford shares rise on restructuring
DEARBORN, Mich. »
Ford Motor Co.
plans to cut up to 30,000 jobs and shutter 14 plants in a sweeping restructuring it hopes will turn its North American auto business back into a profitable venture.
Union leaders called the planned cuts "extremely disappointing." Shares of the nation's second-biggest auto maker rose yesterday's news, indicating some investors were pleased with the long-awaited "Way Forward" plan, as well as with a larger-than-expected $124 million overall profit in the fourth quarter.
Ford shares rose 42 cents, or 5.3 percent, to close at $8.32 on the New York Stock Exchange. The quarter's profits came in large part because of the sale of its Hertz Corp. rental division.
Sale of phone records criticized
WASHINGTON » Disclosures that companies are selling private phone records have lawmakers and federal regulators moving to try to halt the practice.
Senate Majority Leader Bill Frist, R-Tenn., said yesterday that he will work with the head of the Senate Commerce Committee, Sen. Ted Stevens, R-Alaska, on a bill to criminalize the practice. "Fraudulently obtaining a customer's cell phone records and selling them over the Internet is wrong and must be stopped," Frist said.
The companies that offer people's cell and landline records can get the information a few different ways. One method is called "pretexting," in which data brokers or those working for them call a phone company pretending to be a customer and persuade it to release the information.
Sports Authority will go private again
ENGLEWOOD, Colo. » Sporting goods retailer
Sports Authority
will become a private company again in a cash-and-debt deal valued at $1.3 billion.
The company -- formed in 2003 when Gart Sports Co. acquired the Sports Authority of Florida -- has agreed to be purchased by an investor group that includes an affiliate of Los Angeles private equity firm Leonard Green & Partners LP and members of the company's management.
Shareholders are to receive $37.25 a share in the deal, which requires shareholder approval. Sports Authority stock gained $5.65, or 18.2 percent, to close at $36.70 yesterday on the New York Stock Exchange.
Investor group to buy grocer Albertson's
Supervalu Inc.
,
CVS Corp.
and a group of investment firms agreed to buy U.S. grocery chain
Albertson's Inc.
for about $9.8 billion and will split the company into three parts.
The group including Cerberus Capital Management LP and Kimco Realty Corp. is offering $20.35 in cash and 0.182 a share in Supervalu stock for each Albertson's share. The deal values the stock at $26.29, or 27 percent more than Albertson's closing price on Sept. 1, the day before the company said it was for sale.
Supervalu, owner of the Save-A-Lot and Shop'n Save discount chains, will become the second-largest U.S. grocer with the addition of more than 1,100 stores. CVS will acquire all of Albertson's drugstores, gaining 350 in southern California. The Cerberus group will get 655 stores mostly in Florida and the U.S. West.
In other news ...
Microsoft Corp
. is failing to move quickly enough to comply with its antitrust settlement with the government, the Bush administration said in its strongest show of impatience with the company since they reached their agreement in 2001.