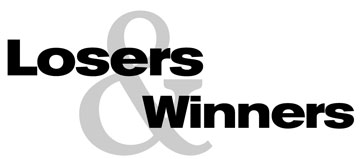 A Hawaii couple loses 133 pounds as part of the show "The Biggest Loser"
RASHA Spindel and Edwin Chapman might not have won a $50,000 dream wedding, but their lives are forever changed. As one of the couples on "The Biggest Loser, Special Edition, Engaged Couples," they lost a total of 133 pounds. Spindel went from a dress size of 18 to a 10 and dropped 70 pounds. Chapman lost 63 pounds and transformed his waist from 44 to 32 inches.
The pressure for success was on from beginning to end. "Although being filmed 24 hours a day was exciting, it was more exciting knowing that America was going to keep us in check," Spindel said. "We fought so much harder to lose the weight because we knew everyone would be watching us."
The couples were taken to a ranch, where they learned about weight-loss techniques and diet plans during a two-week period. At the end they weighed in: Spindel and Chapman lost a total of 41 pounds in those first 14 days.
"We learned tools to help us take off the weight," explained Spindel.
About cheating, for example: "It's OK to have a cheat date, but we know that we will have to work twice as hard in the gym the next day if we do."
Without the extra help, she added, "It would have taken us a million times longer to reach our goals, because neither of us were ready to make that weight-loss journey. We needed a kick in the okole to get us started."
SPINDEL works as a plus-size model and was comfortable being big. "I got paid to be fat," she said.
But the "Biggest Loser" experience was not about being skinny, it was about being healthy, said Spindel. She still plans to model and wants people to have the ability to feel beautiful at any size.
When the couple started bickering constantly, they found that an unhealthy weight was one of the contributing factors. The couple had postponed setting a wedding date after a two-year engagement.
"I knew something must have been keeping us from getting married. I feel like we saved our relationship. ... We created a bond that can never be broken," Spindel said.
They will be married next weekend at the Waioli Tea Room. Spindel, who was raised in Manoa, is looking forward to an intimate affair with family and friends. "Inside Edition" might film their ceremony.
"The wedding is a representation of all of the hard work and dedication we have put into our lives during this journey together," she said. The wedding will be local style, with the ceremony in both Hawaiian and English. "I'm part Hawaiian, even though I'm blond."
Once they start a family, the plan is to move back to the islands from their current home in Oregon.
"Hawaii was the best place to grow up. You don't have to worry about all of the racial stereotypes," she said. Spindel misses speaking the Hawaiian language and dancing hula.
SPINDEL SAID the exercise routines of her weight-loss regimen were intense and difficult to follow. "This is the hardest thing we ever did," she said. "The only thing I like about exercise is the results."
For Chapman, snacking was the challenge. "It was hard at first to change my eating habits from snacking on bad foods to switching to healthier options. Once I realized I could eat every hour, I was happier," he said.
Both of them lost more than they anticipated. Bike riding, softball, swimming, working out, just about every physical activity is now easier and more enjoyable with the weight off, Chapman said.
"It's so much easier to see the outer changes in one another, but more importantly, we are both so much happier within ourselves."
The couple agreed that they got the results they desired. The only missing element is the $50,000. The difference would have meant a paid trip for mainland guests or a performance by the Brothers Cazimero.
Details such as setting, flowers and cake will be the same, lack of prize money aside.
"Although we did not win the final weigh-in, we are winners because our lives are changed," Spindel said. "We have gained new bodies, new lifestyles, new confidence."