10 TO WATCH IN '06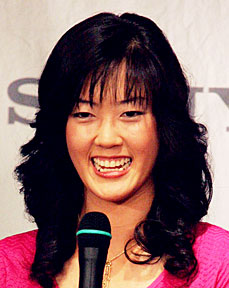 Michelle Wie
Wie trying to win LPGA Tour event
Michelle Wie will spend part of the week trying to pass her Punahou School exams, but her real test begins Thursday at the Sony Open in Hawaii.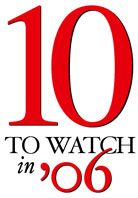 The Star-Bulletin's list of predicted movers and shakers for 2006.
The 16-year-old enters the second phase of her life after spending most of the first preparing to be a professional golfer. She already has signed on the dotted line with Nike and Sony, and stands to make more money than most of the men competing on the PGA Tour.
Realistically, she will never make a living playing only with the big boys, but for now it can't hurt to swing away with the top 150 pros in the world and see where it takes her. A lot of people feel this is the week where Wie will become the first woman in 61 years to survive the cut in a tour event.
Even if she doesn't, Wie's exploits are worth watching in 2006 as she tries to win an LPGA Tour event as a part-time player. There are many who wonder if the path she is on will lead to victories or enough top-10 finishes to avoid having to go through a qualifying tournament.
Not since she was 13 has she hoisted a trophy, but for now it's enough that she has the poise and potential to keep up with competitors older and wiser than she.
All it takes is one first-place finish and Wie could suddenly find herself in the winner's circle as often as Tiger Woods and Annika Sorenstam. But until that day she will have her detractors. And she knows this.
Golf is a game where winning occurs as often as a major-league ballplayer gets a base hit. Not even Woods or Sorenstam win every time they tee it up. It's how Wie handles losing that will go a long way in determining her future.
As of now it's very bright. Most 16-year-olds couldn't imagine or handle where she's going or where she's been. The media spotlight on phenoms is glaring and unforgiving. Her last two tournaments have left her with a disqualification on one scorecard and a missed cut on another.
All of that will be forgotten if she makes it through to the weekend in the first full-field event on the 2006 PGA Tour. ESPN is in town to record a little history. The other 143 golfers in the Sony Open field will eye the leaderboard to see if Wie is among the top 70 and ties by day's end on Friday.
Her schedule is still being shaped, but it's likely she will be in all four LPGA Tour majors.