---
[ FAST FACTS HAWAII ]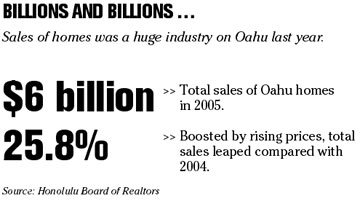 ---
BACK TO TOP


|


NATION
Toys 'R' Us closing, converting 87 stores
PARAMUS, N.J. »
Toys "R" Us Inc.
will shutter 87 locations in coming months as part of its reorganization after being taken private last year, but plans to convert 12 of those into Babies "R" Us stores.
The closures will cause the company to record $155 million of restructuring charges, including $45 million for the cost of liquidating the inventory. Some $99 million will be recorded during the fourth quarter ended Jan. 28, and $56 million in the first quarter.
The announcement was made yesterday by Vornado Realty Trust, which bought the company last year in a partnership with private equity firms Kohlberg Kravis Roberts & Co. and Bain Capital Partners LLC.
The company did not specify which of its 674 U.S. Toys "R" Us stores are slated to close. A company spokesman did not return a call seeking comment late yesterday.
Generics help ease health costs
WASHINGTON » Spending on health care grew at a rate of 7.9 percent in 2004, the lowest overall increase since 2000, largely because of a shift by many people to cheaper generic drugs, according to a study.
"The continuing shift to generic drugs is really driving" the slowdown in the growth of health care spending, said Cynthia Smith, lead author of the study from the Centers for Medicare and Medicaid Services.
The growth in retail drug sales slowed to 8.2 percent in 2004, compared to 10.2 percent the year earlier and 14 percent in 2002.
Overall, spending on health care in the United States came to $1.9 trillion, or about $6,820 a person, the study said.
Emmis shares slide on outlook
CHICAGO » Stock in
Emmis Communications Corp.
, which is selling Hawaii television stations KHON and KGMB, slid yesterday after the broadcaster issued a lackluster outlook for revenue growth in its radio operations.
Shares of Emmis fell 7.3 percent to close at $19.18 yesterday on the Nasdaq Stock Market after it said it expects radio revenue for the fiscal fourth quarter ended Feb. 28 to be 1 percent to 2 percent better than a year ago at stations it has owned for more than one year.
Emmis said it earned $200 million, or $5.30 a share, on revenue of $100.5 million in the fiscal third quarter ended Nov. 30.
In September, Emmis announced the $259 million sale of KHON and three mainland sister stations to the Blackstone Group, a New York-based private investment firm, and SJL Broadcast Group of California. It is still looking for a buyer for KGMB.
Excluding the results from the television station sale, Emmis said profit from continuing operations was $2.5 million, or 1 cent a share, matching the average projection of analysts polled by Thomson Financial.
In the same period a year earlier, it earned $19.8 million, or 31 cents a share, on revenue of $90.2 million.
Female employees sue Dresdner Kleinwort
NEW YORK » Current and former female employees of the German investment bank
Dresdner Kleinwort Wasserstein Securities LLC
filed a $1.4 billion lawsuit yesterday, saying the company discriminates against women, preventing advancement and fair treatment.
The lawsuit in U.S. District Court in Manhattan offered a slew of statistics to back up their claims, noting for instance that only four of 258 women in the company's Capital Markets Division are managing directors, positions held by 15 percent of men.
The company did not immediately return a telephone message seeking comment.
In other words ...
>>
Oppenheimer Holdings Inc.
and Chief Executive Albert Lowenthal were sued by NASD over allegations they supplied the regulator with inaccurate data on mutual fund pricing.