10 TO WATCH IN '06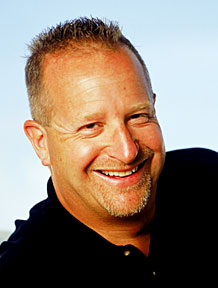 Jonathan Ornstein
Mesa airline chief sees symbiosis
JONATHAN ORNSTEIN, chairman and chief executive of Mesa Air Group Inc., has big plans for Hawaii in 2006.
The Phoenix-based regional airline plans to bring a new interisland service to Hawaii starting this spring. It's a move expected to produce lower fares for travelers who have primarily depended on Hawaiian and Aloha airlines.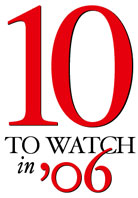 The Star-Bulletin's list of predicted movers and shakers for 2006.
Mesa executives see the relationship with Hawaii as one that will be mutually beneficial.
"The more we have looked at Hawaii, the more we like it," said Ornstein. "We feel highly confident that we can be successful long term."
Mesa is laying the groundwork for a launch near the end of March, although it could be a little later than that, Ornstein said.
The company is finalizing a lease for office space at Honolulu Airport, and a deal with a reservations system, he said. The carrier also is planning to unveil a new name and logo this month.
It all points to an airline that fully intends to start service here.
"There's been some question about whether Mesa's serious about this," Ornstein said. "We're very serious because the more we look at it, the more we see it as a long-term opportunity."
Central to Mesa's plan is a strategy to make the most of its initial fleet of six to eight planes, Ornstein said. The new Bombardier CRJ200 jets can be boarded and disembarked much faster than comparable commuter planes, Ornstein said, and that translates into more trips in a given time period: a key characteristic of low-cost carriers.
One of the most surprising things about the venture, Ornstein said, is the level of support it has gotten from many sectors of the local community.
Ornstein said he had been told that Hawaii was often provincial, its business community insular and often impenetrable to outsiders. His experience, he said, belies that image.
"The fact of the matter is we've been very pleasantly surprised by the level of enthusiasm we've received," he said.