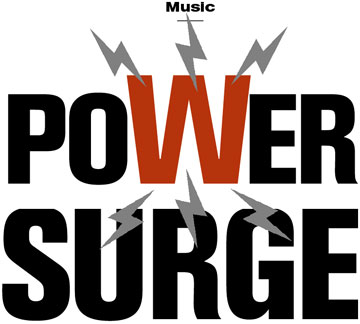 WHILE MOST people spent New Year's Eve with family and friends, Tower of Power's Emilio Castillo spent most of his weekend driving along California's Highway 20, headed toward Bakersfield.
TOWER OF POWER
Three-concert tour around the islands:
KAUAI
When: 7:30 p.m. Friday
Where: Kauai War Memorial Convention Hall
Tickets: $45
Call: 877-750-4400
OAHU
When: 7:30 p.m. Sunday
Where: Blaisdell Arena
Tickets: $55 for table seating; $45 reserved floors and riser seats
Call: 877-750-4400
AND MAUI
When: 7:30 p.m. Jan. 9
Where: Castle Theatre, Maui Arts & Cultural Center
Tickets: $25, $35 and $45
Call: 808-242-7469.
Traveling to and from shows is pretty much how Castillo spends all his time, regardless of what the calendar says -- not that he's the type to complain about the hectic pace of touring. After 30-some-odd years in the music business, TOP's co-founder comments frankly about still going strong despite past personal problems, still playing saxophone and singing vocals with many of the other original members in the widely respected soul 'n' funk band.
"What's unique about us is the way we approach it -- the horns don't step on the vocals or the rhythm," he said.
But, as he noted via cell phone call, "We've had ton of members. It's kind of like a college: People come in and leave, get better, and go on to become even better musicians."
A few members in the 10-piece unit now live in Sacramento, while others are in San Francisco and other metro California spots. Castillo himself lives in Scottsdale, Ariz., leaving Los Angeles behind after one of the worst earthquakes in U.S. history struck the region in January 1999.
While TOP was once synonymous with Oakland, "not many of us are there anymore," said Castillo.
Castillo calls himself a God-centered person, a person who's happily married to his second wife, with five children between this and his first marriage. He said he is a much different person from the young man who got into soul music a little more than 37 years ago in Fremont.
Think of the rock 'n' roll cliché: drugs and alcohol, if not for the sex and rock 'n' roll scandals. "I'm not one of those people interested in cheating on their wife. There's nothing about that lifestyle that appeals to me. ... (But) there was a lot of years I was a drug addict, an alcoholic. (It got to a point) I couldn't get drunk, get high anymore. I was spending all my money; health was going down the tubes. I went to a treatment facility and got into a 12-step program."

The guys, from far left: Mike Bogart, Adolfo Acosta, Jeff Tamelier, Emilio Castillo, Roger Smith, Rocco Prestia, Stephen "Doc" Kupka, Tom Politzer, Larry Braggs and David Garibaldi.
ALTHOUGH HE SAID it was a gradual process of recognizing he wanted a sober lifestyle, he can vividly remember the day he got clean: Feb. 20, 1988.
"(The drug and alcohol abuse was) during my first marriage. My second wife and kids have never seen it." By talking about his prior substance abuse and his current spirituality, Castillo said he wants "to serve God, and be a service to people."
As for TOP's music, "we don't do anything real quick. We've gradually gotten better. And with (original member) 'Doc' Kupka and I getting sober and clean, we're a better band because of it. We probably wouldn't be together if I wasn't sober and clean. I wouldn't be in this band anymore. I probably wouldn't be alive anymore."
(Also take into account former member Victor Conte who, as founder and president of BALCO, was sentenced to eight months in October for his role as the man behind a scheme to provide professional athletes with undetectable performance-enhancing drugs.)
Tower of Power has scored several successful recording contracts over its long career because they were the rare band whose music wasn't outwardly affected by personal problems.
"Smaller labels are no better, no worse. But with smaller labels, there's more attention. ... Everyone wanted to be on the big labels back in the 1990s, but by 2000, (you realized) Sony was taking all the money. We don't see a lot of mechanical royalties, but songwriting and production, yes."
As for the integrity of TOP's music (which has earned accolades from Ray Charles and other greats), "We make music real selfishly. We make it to please us," said Castillo. "We write slow, we'll go to record it, and realize we have a year's worth of bookings to do."
NEXT UP FOR TOP are three new projects, one of which may be picked up by Starbucks, and all of which are due out by the end of 2006: an album of new material, a DVD of live concert footage and interviews in Germany; and an album of old soul covers "we used to play when we were kids. It's the first time we ever recorded other people's music."
Castillo is still amazed by the legions who have tuned in to the Tower.
"We got the best fans, die-hards. We've played Vegas, Sweden, Italy ... and people get so excited. ... But it never fails. I'll be on an airplane and it will come up that I'm a musician. I'll be asked, 'Did you ever play in town?' and I'll say I have a band that's called TOP, and I'll get that look (of recognition) from the one on the right, but the one on the left will say 'Who?'"