| | |
| --- | --- |
| | Island Mele |
---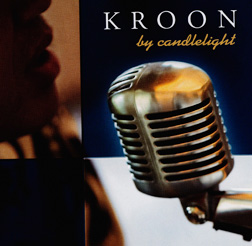 "By Candlelight"
Kroon
(Kroonster)
It isn't often these days that songs like "Makahilahila" and "Ke Kali Nei Au" are recorded as mellow jazz. Kroon does that here with an imaginative collection of Hawaiian and hapa-haole standards reworked as romantic lounge music for vocalist and solo guitar. He does a beautiful job with all of them.
"I'll Remember You," Kui Lee's best-known composition, stretches genre expectations the least. Kroon's bilingual treatment of "Ke Kali Nei Au" (known since the 1950s as "The Hawaiian Wedding Song"), is an excellent bridge between the two cultures. The English-language lyrics are not a translation of Charles E. King's words, but the familiar melody will be recognized even by those who don't know the history of the song.
Kroon's tranquil arrangements become more remarkable when he gets into vintage Hawaiian material such as "Ka'ahumanu" and "E Maliu Mai." The arrangements aren't recognizable as Hawaiian per se, but his renditions are as "Hawaiian" as any of the albums that have made it onto this upcoming Grammy ballot.
The album closes with two originals that fit his post-modern concept perfectly. "Malie Ke Aloha" is a soothing Hawaiian-language love song for the new millennium, followed by the hapa-haole fantasy "Volcano Isle."
---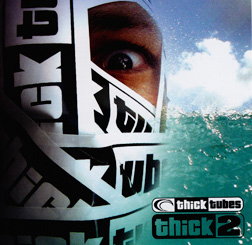 "Thick 2"
Thick Tubes
(Thick Tubes)
On first impression, the sextet's second album defines them as one of the many local reggae bands following in the footsteps of Big Mountain. That would be enough to make "Thick 2" one of the year's top local reggae albums for fans of the genre. The lead-off track, "Freedom Fighters," certainly deserves play on our island-music radio stations.
Female voices are rare in most local music, and the Tubes' Jane Aromin is featured, alas, on only two songs. No disrespect to her fellow singers Denny Ono, Sean "Ulu" Scanlan, and Pat Samsonas (credited with "soul grunts"), but Aromin should be featured more often.
Noteworthy songs include "Blue Glass Table," an imaginative account of big-wave surfing that describes the wave as a dragon. The rhythms are Jamaican but the arrangement is acoustic. A percussionist adds to the organic ambience of the whimsical story.
"Gravity & Ms. Heartache" also displays the Tubes' range. This time, they share a rambling and enigmatic tale of an unlikely romance.
Another change of style occurs when the band goes ska for "Came Along," a humorous but heartfelt salute to their long-time fans.
All things considered, Hawaii can expect to hear more from Thick Tubes.
---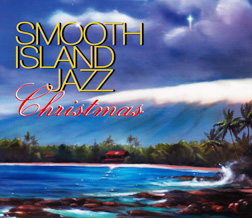 "Smooth Island Jazz Christmas"
Various artists
(Quiet Storm)
There's nothing "island" in this collection of jazz instrumentals, except for a muzak-grade arrangement of "Mele Kalakimaka," nor any audible indication that any of the musicians involved are playing any instruments associated with Hawaiian music. In short, based on the arrangements and choice of material, this project could just as easily have been titled "Smooth Desert Jazz Christmas" and released by a regional record label from Phoenix or Albuquerque.
On the other hand, anyone looking for soothing background music as an antidote to this most stressful of seasons will find producer Reggie Griffen's latest collection of elevator music fills the need.
John Berger, who has covered the local entertainment scene since 1972, writes reviews of recordings produced by Hawaii artists. See the Star-Bulletin's Today section on Fridays for the latest reviews. Contact John Berger at
jberger@starbulletin.com
.