---
[ FAST FACTS HAWAII ]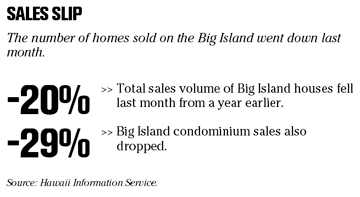 ---
BACK TO TOP


|


HAWAII
Hershey to lay off 10 at Mauna Loa
While some companies give bonuses to their employees during the holidays, the
Hershey Co.
has sent pink slips to 10 employees of Hershey's newly acquired Mauna Loa Macadamia Nut Holdings Inc., which employs 328 people.
Earlier this month, Del Kleckner, human resources manager for Mauna Loa, informed state labor officials that Hershey is terminating all 10 of Mauna Loa's "product demonstrators" as part of Mauna Loa's restructuring as a Hershey subsidiary.
The terminations will go into effect Dec. 31; however, the terminated employees will be able to ring in the New Year with a severance package giving them full pay and benefits for two months.
Kleckner referred queries to a Hershey executive who could not be reached for comment.
NATION
NBC poised to take over MSNBC
NBC Universal bought a controlling interest in the MSNBC cable-television news channel it created with
Microsoft Corp.
in 1996, with an option to take full ownership in two years.
NBC Universal increased its stake in MSNBC to 82 percent from 50 percent in a cash transaction, Microsoft spokesman Adam Sohn said. Redmond, Wash.-based Microsoft and NBC Universal, owned by General Electric Co., will continue to own equal parts in the MSNBC.com Web site.
The sale portends the end of what was Microsoft's biggest foray into television, leaving it with 50 percent ownership of a Web site that can supply the company's MSN Internet service with news and information. MSNBC, whose audience ratings lag behind Fox News Channel and CNN, will be meshed with NBC Universal's broadcast news operations as the company tries to fix the channel.
A.G. investigating record industry
The New York attorney general, Eliot Spitzer, is investigating whether the four record companies that dominate the industry have violated antitrust laws in the pricing of songs that are sold by Internet music services, according to people involved in the inquiry.
Spitzer's office recently began serving subpoenas on the major record companies -- the Universal Music Group, a unit of Vivendi Universal; Sony BMG Music Entertainment, a joint venture of Sony and Bertelsmann; the EMI Group; and the Warner Music Group, according to people involved.
Warner Music disclosed yesterday in a regulatory filing that it had received a subpoena on Tuesday in connection with "an industrywide investigation" into whether the companies colluded in the pricing of music downloads.
Representatives for Warner and Sony BMG said their companies would cooperate with the investigation. Representatives for the other major companies could not be reached or declined to comment.
Biotech company runs out of cash
VACAVILLE, Calif. » In a setback for a controversial area of biotechnology, the company that led the way in trying to produce pharmaceuticals in genetically modified crops ran out of money and shut its doors yesterday.
The company, the Large Scale Biology Corp., based in Vacaville, Calif., said in a statement Thursday that all of its approximately 70 employees had been let go.
Large Scale was founded in 1987 as Biosource Genetics and was apparently the first company to try to produce protein-based drugs and industrial chemicals in genetically engineered plants.
But environmental groups and food companies have expressed opposition to pharmaceutical-producing crops, saying that drugs might accidentally end up in the food supply, causing health problems and forcing costly product recalls.