---
[ FAST FACTS HAWAII ]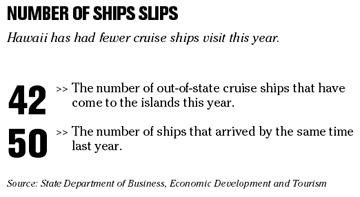 ---
BACK TO TOP


|


HAWAII
Star-Bulletin hires advertising exec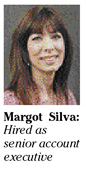 Margot Silva has joined the
Honolulu Star-Bulletin/MidWeek
advertising department as a senior account executive.
Silva was formerly with the Hawaii Newspaper Agency and the Honolulu Advertiser for the past eight years.
Dave Kennedy, vice president of marketing, said: "Margot's extensive knowledge of newspaper sales and solid community ties provides the Star-Bulletin and Midweek continued outstanding customer sales and service. With the growth of our newspapers, it is vital for us to bring in key personnel with strong newspaper and marketing experience."
---
GROWING THE OHIA
---
NATION
Gulf Coast victims get tax breaks
WASHINGTON » Congress passed nearly $8 billion in tax breaks for Gulf Coast businesses yesterday but denied federal help for casinos, liquor stores and golf courses.
Almost four months after Hurricane Katrina slammed into the coast, destroying businesses and jobs, lawmakers responded to President Bush's appeal for revitalizing the region with a special enterprise zone. Both the House and Senate passed the bill by voice vote yesterday. Bush called the measure an important part of his plan to help the Gulf Coast rebuild.
"The private sector is critical in the rebuilding effort, and these tax incentives will help boost investment, get people back to work, and return the region to prosperity," Bush said.
Conrad Black pleads not guilty
CHICAGO » A judge set a March 2007 starting date for Conrad Black's fraud and racketeering trial after the former newspaper tycoon pleaded not guilty yesterday to new charges in connection with the alleged plundering of more than $84 million from
Hollinger International Inc.
, the company he once controlled.
Black, who was charged a day earlier on counts of racketeering, obstruction of justice, money laundering and wire fraud, refused to discuss the expanded case against him following his second arraignment in two weeks. He offered a terse "It'll be an interesting trial" before returning home to Toronto.
Black's attorney Edward Genson was more defiant. "When it comes to trial, they're going to find that he didn't do a darned thing," Genson told reporters. "He didn't commit any crimes, and we have to go to trial and prove it."
UAL can work out differences
CHICAGO »
United Air Lines
still faces a variety of objections from creditors before it can emerge from bankruptcy, but its chief financial officer said yesterday that the airline expects to work out those differences.
CFO Jake Brace said United will resolve the objections either consensually or through litigation at a hearing next month, to stay on schedule for exiting from bankruptcy in February. Earlier, at a monthly omnibus hearing in the U.S. Bankruptcy Court, Judge Eugene Wedoff approved some supplemental financing for United to come out of bankruptcy and extended the time period for creditors to vote on the exit plan.