---
[ FAST FACTS HAWAII ]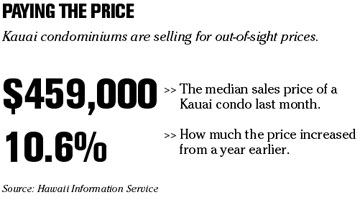 ---
BACK TO TOP


|


HAWAII
Judge in Grove Farm case allows outside counsel
LIHUE » A Circuit Court judge will allow a Maryland attorney to work alongside two Honolulu lawyers in a lawsuit over the sale of Kauai's
Grove Farm Co.
to media mogul Steve Case.
Maryland attorney Matthew Simmons, an expert in securities, fraud, and corporate governance issues, will join local attorneys John McDermott and Richard Wilson in a suit alleging fraud over the sale of Grove Farm in 2000.
Despite opposition from lawyers representing Grove Farm and the other defendants, including Case's father Dan, Judge Kathleen Watanabe said there were no relevant reasons to stop Simmons from serving on the case.
This lawsuit, filed in 2002 by Wilson on behalf of many of the former shareholders of Grove Farm, is set for trial next October. Steve Case is not a named defendant in the 2002 suit, but Grove Farm is and so are board members of the company.
State tax revenues climb 13.7%
State coffers are bulging as a construction boom, big tourism numbers and high employment boost tax collections at more than double the pace predicted.
The state collected another $352 million last month, increasing deposits into the general fund to $1.77 billion for the first five months of the fiscal year that began July 1, the Taxation Department reported. Year-to-date collections were up 13.7 percent from the same period a year ago.
The state Council on Revenues has forecast a gain of 6 percent in overall collections this year.
Tax Director Kurt Kawafuchi said individual income tax payments totaled $111.9 million in November, pushing the five-month total up 7.5 percent compared to the same period last fiscal year.
[HAWAII INC.]
NEW JOBS
» Hawaii State AFL-CIO has elected
Randy Perreira
president. He is the Hawaii Government Employees Association's deputy executive director.
» Radisson Waikiki Prince Kuhio has appointed Dexter S. Sonomura finance director. He will be responsible for the overall management of the accounting and financial activity for the hotel. He has over 20 years of experience as a CPA.
>> Island of Lanai Properties has appointed Mary M. Hakoda principal broker. She will be responsible for all sales and transactions of the exclusive residential properties at Koele and Manele Bay, from condominium residences to expansive lots and custom home sites. She has over 25 years of experience on major developments, homes and luxury condos.
» Hilton Waikoloa Village has appointed Alfred Mueller executive sous chef. He will be responsible for maintaining a standard of excellent quality, assisting with menu planning and development for all nine restaurants as well as training responsibilities. He previously served as executive sous chef for Hilton Hawaiian Village in Waikiki from 1997 to 2005.
» Element 8 Marketing & Advertising has hired Wade Nishimura as a partner and co-creative director and Erica Yamaguchi as an account coordinator. Nishimura will be responsible for all copywriting for print, television and radio commercials. He previously served as a writer at Matsumoto & Clapperton Advertising. Yamaguchi will be responsible for assisting in account service for all of the agency's clients.
NATION
Aid sought from ex-Enron workers
HOUSTON » Enron Corp. founder Kenneth Lay launched an impassioned plea yesterday for former employees of the bankrupt energy company to defy a "wave of terror" by federal prosecutors and help him battle criminal charges.
"It will only take a few brave individuals who are willing to stand up and say it's time for the truth to come out," Lay told the Houston Forum a month before he faces trial on fraud and conspiracy counts.
Lay reiterated in a speech before about 500 business and academic leaders his insistence that he committed no crimes related to Enron's 2001 crash. He accused the government of bullying potential witnesses who could help him and promised to testify in his own defense.
"Truth is a great rock," he said, quoting Winston Churchill.
"Whether it will continue to be submerged by a wave -- a wave of terror by the Enron Task Force -- will be determined by former Enron employees."
SEC won't take action against Taser maker
Taser International Inc.
, the world's largest maker of electric stun guns, said the Securities and Exchange Commission won't take any enforcement action after completing a review of accounting practices and safety claims.
Shares of Taser climbed 15 percent, the biggest gain in seven weeks. The agency's Division of Enforcement informed the company that its staff will not recommend any measures, Scottsdale, Ariz.-based Taser said yesterday.
Taser's shares have tumbled 78 percent this year amid concern about the safety of its devices, which incapacitate people by delivering 50,000 volts of electricity. The SEC began a probe in January amid reports in California, Indiana and Texas linking the guns to deaths, and about how the company accounted for sales booked to a distributor at the end of 2004.
WORLD
Xbox meets tepid response in Japan
TOKYO »
Microsoft Corp.
's new Xbox 360 video game console got a lukewarm welcome in Japan on its debut weekend, with fans buying fewer than half the games available in stores, a market researcher said yesterday.
Microsoft, which started selling the Xbox 360 in Japan on Saturday, is trying to break into the world's second-largest video game market and challenge the longtime dominance of Sony Corp.'s PlayStation.
Microsoft sold 62,135 machines over the weekend, or just 39 percent of the 159,000 consoles it is estimated to have shipped to stores, according to data from market researcher Enterbrain Inc.
The figures indicate a slower start than the original Xbox, which failed in Japan.