---
[ FAST FACTS HAWAII ]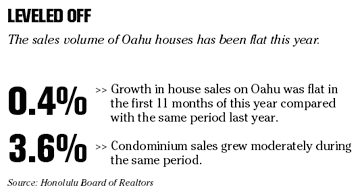 ---
BACK TO TOP


|


HAWAII
Fremont loans funds for Kauai hotel conversion
Fremont Investment & Loan
of California said it has closed on a $76 million loan to
Anekona Properties
for the continued renovation and conversion of the 350-unit Kauai Beach Resort to a condominium hotel.
Big Island-based Anekona bought the former Radisson Kauai Beach Resort late last year. The debt was arranged by Sam Chung of Peninsula Real Estate Partners of Honolulu.
Realtors win Aloha Aina Awards
Joel Criz, of
A. Criz & Associates
, was honored as 2005 Realtor of the Year.
Realtors Choice Awards went to Terry Comstock, Marti Hazzard, and Helen Kohasi of Coldwell Banker Pacific Properties; John Schamber of Carvill & Company LLC; and Elizabeth Suratt of Sterman Realty.
Outstanding Newcomer Awards went to Germaine Green and Hiroe Sugiyama of Prudential Locations LLC; Kelly A. Lee, Julie Meier and Kyle Sakoda of Coldwell Banker.
People's Choice Awards went to Jodee Farm, Prudential Locations; Sara Galiza, Hawaii Hatfield Realty Corp.; Savannah Scott, Coldwell Banker; Wendell M.Y. Wong, Realty Pacific Ltd.; and Joe Yonemura Oda of Marcus & Associates Inc.
NATION
Viacom will buy DreamWorks
LOS ANGELES » Moving swiftly after negotiations bogged down with a rival bidder,
Viacom
closed a deal yesterday to pay $1.6 billion to acquire
DreamWorks SKG
, the Hollywood studio founded by Steven Spielberg, Jeffrey Katzenberg and David Geffen, according to executives involved in the negotiations.
Viacom and its studio division, Paramount Pictures, sealed the acquisition at a meeting yesterday between Geffen; Spielberg; Viacom's chief executive, Tom Freston; and Paramount's chairman, Brad Grey. More than half of the money will come from private equity investors, the executives involved in the talks said. The price includes the assumption of about $400 million in DreamWorks' debt.
Price of orange juice will rise
WASHINGTON » Damage from Hurricane Wilma and disease in Florida citrus groves will drive orange juice prices higher, the industry and analysts said yesterday.
Estimates for Florida's citrus harvest dropped 15 percent in the monthly crop report from the Agriculture Department, though the crop will still be about 8 percent better than last year when three hurricanes hammered citrus-growing parts of the state.
"That is way down from a more typical level," said Keith Collins, the department's chief economist.
Supermarket shoppers will see higher prices next month. Tropicana spokesman Pete Brace said the company expects orange juice prices to increase 10 to 15 cents per half-gallon starting around Jan. 1.
Yahoo buys networking startup
SAN FRANCISCO »
Yahoo
, the online media company, said yesterday that it had acquired Del.icio.us, a small Internet startup company, in a move to expand its social networking services.
Del.icio.us is a 9-month-old company that provides software for bloggers, the writers of online diaries that have proliferated on the Web. Specifically, the company stores links to Web sites or bookmarks so the readers of blogs, as well as other Web sites, can use them and share them.
Its investors include Amazon.com and Union Square Ventures, as well as Marc Andreessen, a co-founder of Netscape.
Yahoo, which is based in Sunnyvale, Calif., declined to disclose the terms of the deal for Del.icio.us, which is privately held and based in New York. The acquisition of Del.icio.us comes less than a year after Yahoo acquired Flickr, a popular online photo-sharing service. Already, Flickr is the host for more than 50 million electronic photos that users can view and share with other Web users.